CCTV Wireless Bridge – 2KM Wireless Transmitter
In Stock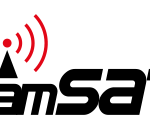 CDS-6IP=3POE is not a computer device to transmit the Internet but a transmitter for continuous and uninterrupted transmission of heavy HD images.
Description
CDS-6IP 3PoE" is a wireless transmitter for IP cameras that powers IP cameras and can be powered by a PoE switch itself
Highly efficient wireless transmission for IP cameras.
Thanks to the CAMSAT set of two CDS-6IP 3PoE units, it is possible to create a wireless connection between the network recorder and many IP cameras with 60M bitrate streams. With the ability to work in a star topology (Point-to-MultiPoint), connecting multiple transmitters with one receiver is possible. This significantly reduces installation costs. The radio module will wirelessly connect to 16 IP cameras in the Point-to-Point transmission.
 …with POE power supply for 3 IP cameras
3x PoE+ means reduced costs and faster installation. In each set, we will find a 24W power supply that will provide power for IP cameras with a total power of 15W. For larger cameras, connect the 48V DC power supply with the appropriate current capacity – for example, ZS-48V/2A. The CDS-6IP 3PoE wireless system has PoE ports in PoE 802.3at/af standard with 30W/port power which gives up to 90W of current efficiency and allows the connection of very large PTZ IP cameras.
PRE-CONFIGURED BEFORE SHIPPING !!!
If the CDS-6IP-3Poe is ordered with a CDS-6IP-ECO, we will preconfigure this and the  CDS-6IP-ECO so that there is zero configuration for you to do.
Connect the CDS-6IP-3Poe to your cameras.
Connect a CDS-6IP-ECO to your NVR.
So long as the two parts of the bridge have line of sight and are within 2km, your bridge is setup and working.
A special system with protocols for the transmission of HD video and 4K
CDS-6IP=3POE is not a computer device to transmit the Internet but a transmitter for continuous and uninterrupted transmission of heavy HD images. Implemented special protocols audio / video to broadcast all the frames HD and 4k with no delay in transmission. In addition to the simultaneous transmission of multiple images and sounds it also allows you to control PTZ cameras and the data transfer between the recorder and cameras.
.
Intuitive configuration
CDS-6IPeco, using special communication protocols iCAMSAT-OS, can provide a stable, reliable and efficient transmission.
The system provides ease of configuration, so it is recommended even for people with no experience in IP CCTV. It has a very intuitive and simple software that contain only the necessary functions to define. Just set only 2 parameters (IP address and operating channel) to get a radio connection. In addition, the software includes an intuitive icon-type HELP which contains the necessary information on how to configure the device.
stable, high-quality transmission of 2MP -8MP IP CCTV  in the 5,6 GHz band,
3POE ports for IP cameras,
high power 500 mW radio (27 dBi),
Point-to-Point and Point-to-Multipoint configuration,
OFDM radio modulation,
the maximum transmission speed of 300 Mbps radio,
transmission coding 64/128 /152 bit,
integrated dual antenna MIMO 2 x 14 dBi,
precision tools for adjusting antennas and link testing,
PoE 48V DC and separately 12V DC / 1 2W,
RF power control,
works with all video resolutions - from VGA (640 x 480) by HD (1080p) and up to 4K UHD.
Only logged in customers who have purchased this product may leave a review.
Quick Comparison
Settings
CCTV Wireless Bridge - 2KM Wireless Transmitter

remove

4K 4 Channel H.265+ PoE NVR

remove

VC500 - 5MP Vandal-Resistant Outdoor PoE IP Camera

remove

NightChromaTM NCK800 – 4K 8 Channel 4 Camera PoE Security System

remove

4K 16 Channel H.265+ PoE NVR

remove

NightChromaTM NCA500 - 5MP Acme Color Night Vision Security TVI Camera

remove

Name
CCTV Wireless Bridge - 2KM Wireless Transmitter

remove

4K 4 Channel H.265+ PoE NVR

remove

VC500 - 5MP Vandal-Resistant Outdoor PoE IP Camera

remove

NightChromaTM NCK800 – 4K 8 Channel 4 Camera PoE Security System

remove

4K 16 Channel H.265+ PoE NVR

remove

NightChromaTM NCA500 - 5MP Acme Color Night Vision Security TVI Camera

remove

Image
SKU
Rating
Price

£

291.72

£

168.98 –

£

584.98

£

119.99 –

£

181.98

£

2,209.98 –

£

2,742.98

£

436.78 –

£

1,060.78
Stock

In Stock

In Stock

In Stock

In Stock

In Stock

In Stock

Availability
In Stock
In Stock
In Stock
In Stock
In Stock
In Stock
Add to cart
Description
CDS-6IP=3POE is not a computer device to transmit the Internet but a transmitter for continuous and uninterrupted transmission of heavy HD images.
Upgrade your security system with our state-of-the-art 4K 4 Channel H.265+ PoE NVR. Experience unparalleled video quality and clarity, capturing every detail with stunning precision. With RTSP and ONVIF support, our NVR seamlessly integrates with your existing cameras and network infrastructure, providing a hassle-free setup.
Enhance Security with the VC500 - 5MP Vandal-Resistant Outdoor PoE IP Camera: Unmatched Performance, Color Night Vision, SD Card Slot, and RTSP & ONVIF Support.
Advanced Intelligence at Your Fingertips: Benefit from intelligent behaviour analysis, human and vehicle detection, and 2CH 4K decoding capability. Our system ensures you receive accurate notifications and alerts, making it easier than ever to identify potential threats.
Whether you're securing your home or business, this NVR offers robust functionality and reliability, providing you with peace of mind. Upgrade to a new level of security technology and ensure that your property is safeguarded at all times.
Step into a new era of smart security with the NightChromaTM NCA500. Bid farewell to dull black and white or blurry colour night vision captured by traditional cameras. Instead, experience a transformative leap as we unveil the power of unrivalled Acme colour night vision.
Content

CDS-6IP 3PoE" is a wireless transmitter for IP cameras that powers IP cameras and can be powered by a PoE switch itself

Highly efficient wireless transmission for IP cameras. Thanks to the CAMSAT set of two CDS-6IP 3PoE units, it is possible to create a wireless connection between the network recorder and many IP cameras with 60M bitrate streams. With the ability to work in a star topology (Point-to-MultiPoint), connecting multiple transmitters with one receiver is possible. This significantly reduces installation costs. The radio module will wirelessly connect to 16 IP cameras in the Point-to-Point transmission.

 …with POE power supply for 3 IP cameras

3x PoE+ means reduced costs and faster installation. In each set, we will find a 24W power supply that will provide power for IP cameras with a total power of 15W. For larger cameras, connect the 48V DC power supply with the appropriate current capacity – for example, ZS-48V/2A. The CDS-6IP 3PoE wireless system has PoE ports in PoE 802.3at/af standard with 30W/port power which gives up to 90W of current efficiency and allows the connection of very large PTZ IP cameras.

PRE-CONFIGURED BEFORE SHIPPING !!!

If the CDS-6IP-3Poe is ordered with a CDS-6IP-ECO, we will preconfigure this and the  CDS-6IP-ECO so that there is zero configuration for you to do.

Connect the CDS-6IP-3Poe to your cameras.

Connect a CDS-6IP-ECO to your NVR.

So long as the two parts of the bridge have line of sight and are within 2km, your bridge is setup and working.

A special system with protocols for the transmission of HD video and 4K CDS-6IP=3POE is not a computer device to transmit the Internet but a transmitter for continuous and uninterrupted transmission of heavy HD images. Implemented special protocols audio / video to broadcast all the frames HD and 4k with no delay in transmission. In addition to the simultaneous transmission of multiple images and sounds it also allows you to control PTZ cameras and the data transfer between the recorder and cameras.

.

Intuitive configuration

CDS-6IPeco, using special communication protocols iCAMSAT-OS, can provide a stable, reliable and efficient transmission.

The system provides ease of configuration, so it is recommended even for people with no experience in IP CCTV. It has a very intuitive and simple software that contain only the necessary functions to define. Just set only 2 parameters (IP address and operating channel) to get a radio connection. In addition, the software includes an intuitive icon-type HELP which contains the necessary information on how to configure the device.

 
4CH PoE IP Camera Input This PoE NVR is plug and play, easy to configure, access and control. You can connect all your PoE IP cameras to the NVR and manage them directly through their ethernet cables for ultimate ease and convenience in a home security system. Powerful NVR with Strong Compatibility This NVR is connectable to PoE IP cameras of up to 4K resolution. You can take full advantage of your cameras and control them. Connectable to IP Cameras Supporting H.265+ IP cameras supporting H.265+/H.265/H.264+/H.264 coding formats are connectable to the NVR. After adding a camera supporting H.265+, you can enable it to maximize storage space and enjoy ultra-long recording, up to 7x longer than H.264 under normal conditions. Customizable Motion Detection You can mark out the relevant areas for motion detection to minimize false alerts and save storage space. Besides, if you don't want others to view certain areas' recordings, you can block out these areas on each camera too effectively. Smart Motion-Triggered Alerts Whenever motion detection is triggered in your customized areas, you will receive instant email alerts with snapshots and app alarm pushes even when you're away. Thus, you can know what happens in your house and take appropriate precautions promptly. Quick Remote Monitoring Consolidating your security system into your smartphone, tablet, and PC can be simple with our free viewing app. Download "Annke Vision" on your mobile devices, quickly scan the QR-code to add the system, and then watch live video from anywhere. 4K Video Output to Display Ultra Clearness This surveillance NVR supports up to 4K video input/output. You can add 4K cameras to this NVR, then connect it to your exquisite 4K TV or monitor to display top-of-the-line megapixel quality. Now it is easier to capture all the tiny details you need, like license plates, faces, packages, etc. Save Time with Smart Search/Playback Function The smart search function allows you to mark out the specific area you need for playback. And the smart playback function can fast-forward or skip the still images and offer you the video with movements in your selected areas and period. While with normal playback, you need to check the video with movements frame by frame manually.
Enhance Security with the VC500 - 5MP Vandal-Resistant Outdoor PoE IP Camera: Unmatched Performance, Color Night Vision, SD Card Slot, and RTSP & ONVIF Support. Upgrade your security system with the VC500 - a 5MP vandal-resistant outdoor PoE IP camera. Experience unparalleled performance and peace of mind with its advanced features. Benefit from crystal-clear surveillance footage, even in low-light conditions, thanks to its exceptional colour night vision capability. With an integrated SD card slot, conveniently store and access video recordings locally. The camera's compatibility with RTSP and ONVIF protocols ensures seamless integration with your existing security infrastructure. Safeguard your property with confidence using the VC500, designed to provide top-notch security and reliability.
Introducing the NightChromaTM NCK800 – A Powerful 4K 8-Channel PoE Security System with Enhanced Features. Experience superior security with our state-of-the-art surveillance solution. Equipped with cutting-edge technology, this system offers unmatched performance and reliability. Capture Crystal Clear Details: With 4K resolution and 8-channel support, our NCK800 system delivers unparalleled image clarity, capturing every detail precisely. Unleash the Power of Color Night Vision: Thanks to the f/1.0 Super Aperture, our system provides exceptional low-light performance, allowing you to see vivid, full-colour images even in the darkest conditions. Advanced Intelligence at Your Fingertips: Benefit from intelligent behaviour analysis, human and vehicle detection, and 2CH 4K decoding capability. Our system ensures you receive accurate notifications and alerts, making it easier than ever to identify potential threats. Immersive Wide-Angle Viewing: With a 124° Field of View (FoV), our cameras provide expansive coverage, minimizing blind spots and maximizing your surveillance reach. Built-in Mic for Enhanced Audio: Enjoy the added advantage of a built-in microphone, enabling clear audio capture to complement the visual feed, ensuring comprehensive security monitoring. Reliable and Easy-to-Use: Our NCK800 system is designed with your convenience in mind. Installation and setup are hassle-free, and the intuitive user interface allows for effortless monitoring and control. Elevate your security to the next level with the NightChromaTM NCK800 – your trusted solution for protecting what matters most. Experience unparalleled performance and peace of mind. Upgrade your security system today.
16CH PoE IP Camera Input This PoE NVR is plug and play, easy to configure, access and control. You can connect all your PoE IP cameras to the NVR and manage them directly through their ethernet cables for ultimate ease and convenience in a home security system. Powerful NVR with Strong Compatibility This NVR is connectable to PoE IP cameras of up to 4K resolution. You can take full advantage of your cameras and control them. Connectable to IP Cameras Supporting H.265+ IP cameras supporting H.265+/H.265/H.264+/H.264 coding formats are connectable to the NVR. After adding a camera supporting H.265+, you can enable it to maximize storage space and enjoy ultra-long recording, up to 7x longer than H.264 under normal conditions. Customizable Motion Detection You can mark out the relevant areas for motion detection to minimize false alerts and save storage space. Besides, if you don't want others to view certain areas' recordings, you can block out these areas on each camera to effectively. Smart Motion-Triggered Alerts Whenever motion detection is triggered in your customized areas, you will receive instant email alerts with snapshots and app alarm pushes even when you're away. Thus, you can know what happens in your house and take appropriate precautions promptly. Quick Remote Monitoring Consolidating your security system into your smartphone, tablet, and PC can be simple with our free viewing app. Download "Annke Vision" on your mobile devices, quick scan the QR-code to add the system, and then watch live video from anywhere in the world. 4K Video Output to Display Ultra Clearness This surveillance NVR supports up to 4K video input/output. You can add 4K cameras to this NVR, then connect it to your exquisite 4K TV or monitor to display top-of-the-line megapixel quality. Now it is easier than ever to capture all the tiny details you need, like license plates, faces, packages, etc. Save Time with Smart Search/Playback Function The smart search function allows you to mark out the specific area you need for playback. And the smart playback function can fast-forward or skip the still images and offer you the video with movements in your selected areas and period. While with normal playback, you need to check the video with movements frame by frame manually. Perfectly Work with NVR The NVR lock box is designed to protect your valuables surveillance recorders and keep your switches, test equipment or patch cords safe from unauthorized users. Black, static-resistant powder coat finish withstands scratches and abrasions and protects your sensitive electronics from damaging static electricity. The removable top panel facilitates additional access to equipment and wiring. The lock box allows for two mounting options. You can mount it on top surfaces or a wall with mounting brackets (not included).

NightChromaTM NCA500: Elevate Your Security with Unmatched Acme Color Night Vision

Step into a new era of smart security with the NightChromaTM NCA500. Bid farewell to dull black and white or blurry colour night vision captured by traditional cameras. Instead, experience a transformative leap as we unveil the power of unrivalled Acme colour night vision. Say goodbye to darkness and embrace a 5MP colourful world, even in extreme low-light conditions as low as 0.0005 lux without ambient lighting, or an astounding 0 lux with supplementary light.

Unparalleled Clarity with f/1.0 Super Aperture

The NCA500's remarkable f/1.0 super aperture lens delivers exceptional clarity and image quality, capturing every detail vividly and accurately, even in challenging lighting scenarios. There are no more compromises on image clarity, as the NCA500 sets the bar higher than ever.

Unleash the Power of a BSI Sensor

Equipped with a powerful BSI (Backside Illuminated) sensor, the NCA500 delivers outstanding low-light performance, capturing stunningly clear and noise-free images even in the darkest corners. Our cutting-edge technology guarantees optimal image quality, providing you with the utmost confidence in your security system.

Precision Meets Innovation with Active Alignment Tech

The NCA500 combines precision engineering and innovative active alignment technology to deliver precise focus and alignment, ensuring that every frame is sharp and distortion-free. With this advanced technology, you can trust that every detail within your surveillance area is captured accurately and reliably.

Illuminate with Confidence up to 100 ft with Supplement Light

Never compromise on visibility, even in the darkest environments. The NCA500 has a 100 ft supplement light capability, enabling clear and detailed footage even in complete darkness. Feel secure knowing that your property is under constant surveillance, day or night. Experience a new level of security with the NightChromaTM NCA500. Don't settle for less when it comes to protecting what matters most. Upgrade to unrivaled acme color night vision and discover a world of enhanced security and peace of mind.
Weight
N/A
N/A
N/A
N/A
N/A
N/A
Dimensions
N/A
N/A
N/A
N/A
N/A
N/A
Additional information

| | |
| --- | --- |
| HDD Capacity | 1TB, 2TB, 3TB, 4TB, 6TB, 8TB, None |

| | |
| --- | --- |
| Micro SD | 128GB, 256GB, None |

| | |
| --- | --- |
| HDD Capacity | 10TB, 1TB, 2TB, 3TB, 4TB, 6TB, 8TB, None |
| Appearance | Bullet, Turret (Black), Turret (White) |

| | |
| --- | --- |
| Add-Ons | 18 Inch Lock Box, None |
| HDD Capacity | 1TB, 2TB, 3TB, 4TB, 6TB, 8TB, None |

| | |
| --- | --- |
| Weight | N/A |
| Appearance | Bullet, Turret |