FireAngel 10 Year Carbon Monoxide Alarm – Replaceable Battery
In Stock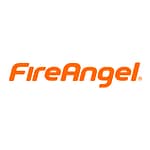 With the latest sensing technology, a clear, loud alarm and BSI Kitemark approvals, the FA3313-EUX10 carbon monoxide alarm offers the highest level of CO detection
Description
FireAngel 10-Year Carbon Monoxide Alarm – Replaceable Battery
With the latest sensing technology, a clear, loud alarm and BSI Kitemark approvals, the FA3313-EUX10 carbon monoxide alarm offers the highest level of CO detection and will replace any end-of-life CO-9BT alarms.
Intelligent CO sensing technology enables the alarm's high sensitivity mode to be activated if it predicts CO levels will increase to or above 180ppm for a quicker alert.
10 Year sensor life
2x Replaceable AA batteries included
Data logging support via cable
Intelligent sensing algorithm, increase sensing rate on detection of low level CO.
Memory function ‒ indication of previous alarm activation
Advanced electrochemical sensor calibrated and tested in CO gas
Integrated Mounting bracket
5 Year Warranty
Only logged in customers who have purchased this product may leave a review.
Quick Comparison
Settings
FireAngel 10 Year Carbon Monoxide Alarm - Replaceable Battery

remove

Carbon Monoxide Detector With Display

remove

Portable Carbon Monoxide Alarm with Display

remove

Kidde Compact Carbon Monoxide Alarm

remove

FireAngel FA3328 - 10 Year Battery CO Alarm With Sync-IT Diagnostic Technology

remove

FireAngel 10 Year Digital Carbon Monoxide Alarm - Sealed For Life Battery FA3322

remove

Name
FireAngel 10 Year Carbon Monoxide Alarm - Replaceable Battery

remove

Carbon Monoxide Detector With Display

remove

Portable Carbon Monoxide Alarm with Display

remove

Kidde Compact Carbon Monoxide Alarm

remove

FireAngel FA3328 - 10 Year Battery CO Alarm With Sync-IT Diagnostic Technology

remove

FireAngel 10 Year Digital Carbon Monoxide Alarm - Sealed For Life Battery FA3322

remove

Image
SKU
Rating
Price

£

25.35

£

26.20

£

31.78

£

23.01

£

48.75

£

50.70
Stock

In Stock

In Stock

In Stock

In Stock

In Stock

In Stock

Availability
In Stock
In Stock
In Stock
In Stock
In Stock
In Stock
Add to cart
Description
With the latest sensing technology, a clear, loud alarm and BSI Kitemark approvals, the FA3313-EUX10 carbon monoxide alarm offers the highest level of CO detection

1-10 Items - £31.78 Each
10 or more - £25.42 Each

SYNC-IT technology allows advanced diagnostics to be downloaded to a smart device (enabled by NFC).
Low-level monitoring with unique pre-alarm and ventilate warnings.
Content

FireAngel 10-Year Carbon Monoxide Alarm - Replaceable Battery

With the latest sensing technology, a clear, loud alarm and BSI Kitemark approvals, the FA3313-EUX10 carbon monoxide alarm offers the highest level of CO detection and will replace any end-of-life CO-9BT alarms. Intelligent CO sensing technology enables the alarm's high sensitivity mode to be activated if it predicts CO levels will increase to or above 180ppm for a quicker alert.
The carbon monoxide detector with display will produce a loud alarm to alert your family to poisonous gas in your home. Saving lives from the silent killer, this unit incorporated an LCD screen which constantly shows the current CO levels and will constantly monitor levels using the built-in sensor. Battery powered and supplied with 3x AA batteries as standard, this CO alarm features a latched battery compartment which prevents the alarm from being fitted to the wall without batteries. With LED status indicators – green for power, amber for fault and red for alarm – when activated, the alarm sounds at an impressive 85dB at 3 metres. Tested and compliant with EN50291-1:2018, the battery carbon monoxide alarm with the display is manufactured by Mercury with a 10-year sensor. Recommended for all homes, especially in rooms with boilers, stoves or open fires.
Perfect to have at home or take with you on holiday, the portable carbon monoxide alarm has a long-life 7-year lithium battery. It is available with or without a digital display. Helping to protect you and your family from the effects of carbon monoxide poisoning, you should have a CO detector in any room with a fuel-burning appliance, 1 to 3 metres away from open fires, gas cookers or boilers, and in bedrooms. A popular choice for caravans, boats, and homes, the carbon monoxide alarm features a high-quality electrochemical sensor that ensures accuracy and longevity with a handy test and silence button. Automatically switching on when the alarm is attached to its mounting plate and off when removed, the CO alarm can be fixed to a surface or free-standing. The display version shows CO concentration in Parts Per Million (ppm), Peak CO for the preceding 12 hours, and Carboxyhaemoglobin (COHb) percentage measurement, allowing you to see what happened while you were away. CE Marked, the Firehawk carbon monoxide alarm is approved to BS EN 50291 1:2010+A1:2012 and BS EN 50291-2:2010, plus it's suitable to comply with the 2022 Scottish Fire Safety Legislation.
With a compact and lightweight design, the 2030-DCR Kidde compact carbon monoxide alarm provides essential and continuous protection for you and your family against deadly carbon monoxide. With a built-in 10-year sensor monitoring of CO levels in your home, the multi-function green and red LEDs indicate power and alarm status. The 85dB Alarm at 3m is sure to be heard in an emergency. It has a simple Test/Reset button to allow regular testing and temporarily silence the alarm when activated. BSI certified to EN50291-1:2018 Standard, the CO Alarm is CE tested and certified and is supplied with 2x AA batteries, so you can get this working in no time. Recommended for all homes, especially in rooms with boilers, stoves or open fires.

FireAngel FA3328 - 10-Year Battery CO Alarm With Sync-IT Diagnostic Technology (NFC)

Features advanced electrochemical sensor, battery type is sealed for life lithium battery. Advanced data extraction capabilities NFC syncs with the Cloud to provide all device data in the customer portfolio­; SYNC-IT technology allows advanced diagnostics to be downloaded to a smart device (enabled by NFC). Advanced diagnostics covering not just information about CO but historical temperature and humidity information for the product.

FireAngel 10 Year Digital Carbon Monoxide Alarm - Sealed For Life Battery FA3322

Features advanced electrochemical sensor and multi-function display. Low-level monitoring with unique pre-alarm and ventilate warnings. Memory function and LED intensity reduce at night time.
Weight
N/A
N/A
N/A
N/A
N/A
N/A
Dimensions
N/A
N/A
N/A
N/A
N/A
N/A
Additional information