Firechief CTX 6Kg ABC Powder extinguisher
In Stock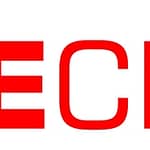 Description
Firechief CTX 6Kg ABC Powder extinguisher
The Firechief CTX range of Dry Powder Extinguishers is a highly versatile Class A, B and C fire-fighting medium for most fire risks. In addition to dealing with electrical hazards, flammable liquids and gases, and general wood/paper fires, this extinguisher is also effective on vehicle fires.
Kitemark certified to BS EN 3
5-year guarantee
35kV dielectric test
Squeeze grip operation
Internal polyethene lining
Multi-purpose application
Corrosion resistant finish
| | |
| --- | --- |
| Model Number | CXW6 |
| Product Code | 100-1619 |
| Fire Rating | 13A |
Only logged in customers who have purchased this product may leave a review.
Quick Comparison
Settings
Firechief CTX 6Kg ABC Powder extinguisher

remove

1 litre Spray Foam Extinguisher

remove

Firechief CTX 5 kg Steel Alloy CO2 Fire Extinguisher

remove

Wet Chemical Extinguisher

remove

3 litre Ecospray Water Additive Extinguisher

remove

Firechief CTX 2 kg Steel Alloy CO2 Fire Extinguisher

remove

Name
Firechief CTX 6Kg ABC Powder extinguisher

remove

1 litre Spray Foam Extinguisher

remove

Firechief CTX 5 kg Steel Alloy CO2 Fire Extinguisher

remove

Wet Chemical Extinguisher

remove

3 litre Ecospray Water Additive Extinguisher

remove

Firechief CTX 2 kg Steel Alloy CO2 Fire Extinguisher

remove

Image
SKU
100-1604
100-1392
101-1028
100-1393
Rating
Price

£

30.96

£

25.20

£

90.72

£

68.15 –

£

113.00

£

42.48

£

42.98
Stock

In Stock

In Stock

In Stock

In Stock

In Stock

In Stock

Availability
In Stock
In Stock
In Stock
In Stock
In Stock
In Stock
Add to cart
Description

Capacity : 3/6 Litre
Fire Rating : 8A / 75F
Duration : 50 seconds
Weight : 10.03kg
Carton Size : 460 x 150 x 150mm
CE Certified : Yes
Kitemarked : Yes

Content

Firechief CTX 6Kg ABC Powder extinguisher

The Firechief CTX range of Dry Powder Extinguishers is a highly versatile Class A, B and C fire-fighting medium for most fire risks. In addition to dealing with electrical hazards, flammable liquids and gases, and general wood/paper fires, this extinguisher is also effective on vehicle fires.

Kitemark certified to BS EN 3
5-year guarantee
35kV dielectric test
Squeeze grip operation
Internal polyethene lining
Multi-purpose application
Corrosion resistant finish

This 1-litre Foam extinguisher in the Fire Depot Firechief range is ideal for multi-risk usage where A and B-class fires are likely. This product is a good option for a vehicle extinguisher as it covers general wood/paper fires (A class) and also flammable or combustible liquid fires (B class).

CE Approved
Holds 5-year guarantee
Includes transport bracket
Internal polyethene lining
Spray nozzle
Squeeze grip operation

Firechief CTX 5 kg Steel Alloy CO2 Fire Extinguisher

The Firechief 5kg CO2 extinguisher is manufactured in lightweight steel alloy and is used for situations involving flammable liquids and electrical hazards. The CO2 extinguishant is harmless to delicate equipment making it ideal for office environments.

Lightweight steel alloy construction
MED approved
Kitemarked and LPCB approved BS EN3
5-year guarantee
Squeeze grip operation
Harmless to machinery
Complete with bracket
Corrosion resistant finish
Supplied with frost-free horn

Wet chemical fire extinguishers are a new innovation in the fire industry. Cooking appliances are the biggest single source of accidental fire in the workplace, with this in mind the wet chemical solution, the most effective means of extinguishing fires involving deep fat friers. The solution cools and emulsifies when applied to burning fats and oils. This seals the surface and prevents re-ignition of the fire. Wet chemical extinguishers also have A class fire rating.

The Firechief XTR 3litre Water Additive Extinguisher contains a powerful 'EcoSpray' additive - fluoro free to protect the environment. Designed, developed and tested in the UK for use on A-class fires this product carries the well-known Kitemark, LPCB and MED certification. The high performance of these units makes them ideal for environments where manual handling restrictions apply.

Powerful 'EcoSpray' additive - fluoro free to protect the environment
MED approved
Kitemark and LPCB approved to BS EN3
5 year guarantee
Designed, developed and tested in UK
Squeeze grip operation
Internal polyethylene lining
Spray Nozzle
Corrosion resistant finish
Supplied with J bracket
Flouro free to protect environment
35kV Non-Conductivity Tested

Firechief CTX 2 kg Steel Alloy CO2 Fire Extinguisher

The Firechief 2kg CO2 extinguisher is manufactured in lightweight steel alloy and is used for situations involving flammable liquids and electrical hazards. The CO2 extinguishant is harmless to delicate equipment making it ideal for office environments.

Lightweight steel alloy construction
MED approved
Kitemarked and LPCB approved BS EN3
5-year guarantee
Squeeze grip operation
Harmless to machinery
Complete with bracket
Corrosion resistant finish
Supplied with frost-free horn

Weight
N/A
N/A
N/A
N/A
N/A
N/A
Dimensions
N/A
N/A
N/A
N/A
N/A
N/A
Additional information

| | |
| --- | --- |
| Capacity | 3 Litre, 6 Litre |