Firechief ELITE 6kg Powder Stainless Steel Extinguisher
In Stock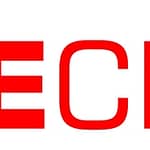 Description
The Firechief Elite 6kg powder polished extinguisher is ideal for architecturally sensitive environments and design-led interiors. Its polished steel body gives it the design impact required to be in keeping with prestigious surroundings. The extinguisher is built to comply with the requirements of BS EN3 excluding clause 16.1 (red coloured body).
Stainless steel body for maximum design impact
Complies with BS EN3 excluding clause 16.1
Protective plastic base
Squeeze grip operation
Includes wall hanging bracket

| | |
| --- | --- |
| Model Number | PXP6 |
| Product Code | 100-1326 |
| Fire Rating | 43A 233B C |
Only logged in customers who have purchased this product may leave a review.
Quick Comparison
Settings
Firechief ELITE 6kg Powder Stainless Steel Extinguisher

remove

Firechief CTX 9Kg ABC Powder extinguisher

remove

1 litre Spray Foam Extinguisher

remove

Firechief CTX 6Kg ABC Powder extinguisher

remove

3 litre Spray Foam Fire Extinguisher

remove

Firechief Multimist 6L Watermist Extinguisher

remove

Name
Firechief ELITE 6kg Powder Stainless Steel Extinguisher

remove

Firechief CTX 9Kg ABC Powder extinguisher

remove

1 litre Spray Foam Extinguisher

remove

Firechief CTX 6Kg ABC Powder extinguisher

remove

3 litre Spray Foam Fire Extinguisher

remove

Firechief Multimist 6L Watermist Extinguisher

remove

Image
SKU
100-1326
100-1605
100-1604
100-1032-1
Rating
Price

£

92.16

£

44.64

£

25.20

£

30.96

£

37.44

£

64.80
Stock

In Stock

In Stock

In Stock

In Stock

In Stock

In Stock

Availability
In Stock
In Stock
In Stock
In Stock
In Stock
In Stock
Add to cart
Description
Content
The Firechief Elite 6kg powder polished extinguisher is ideal for architecturally sensitive environments and design-led interiors. Its polished steel body gives it the design impact required to be in keeping with prestigious surroundings. The extinguisher is built to comply with the requirements of BS EN3 excluding clause 16.1 (red coloured body).

Stainless steel body for maximum design impact
Complies with BS EN3 excluding clause 16.1
Protective plastic base
Squeeze grip operation
Includes wall hanging bracket

Firechief CTX 9Kg ABC Powder extinguisher

The Firechief CTX Foam Extinguishers are an excellent solution for multi-risk usage. Ideal for use on A class fires (wood/paper), B class (petrol & volatile liquids), and F class (cooking oil), the foam forms a flame smothering seal to prevent reignition • Kitemark certified to BS EN 3 • 5 year guarantee • Carries 75F fire rating • 35kV dielectric test • Squeeze grip operation • Internal polyethylene lining • Spray Nozzle • Corrosion resistant finish
This 1-litre Foam extinguisher in the Fire Depot Firechief range is ideal for multi-risk usage where A and B-class fires are likely. This product is a good option for a vehicle extinguisher as it covers general wood/paper fires (A class) and also flammable or combustible liquid fires (B class).

CE Approved
Holds 5-year guarantee
Includes transport bracket
Internal polyethene lining
Spray nozzle
Squeeze grip operation

Firechief CTX 6Kg ABC Powder extinguisher

The Firechief CTX range of Dry Powder Extinguishers is a highly versatile Class A, B and C fire-fighting medium for most fire risks. In addition to dealing with electrical hazards, flammable liquids and gases, and general wood/paper fires, this extinguisher is also effective on vehicle fires.

Kitemark certified to BS EN 3
5-year guarantee
35kV dielectric test
Squeeze grip operation
Internal polyethene lining
Multi-purpose application
Corrosion resistant finish

The 3-litre foam extinguisher is the smallest Foam extinguisher in the XTR range. They are ideal for multi-risk usage where A and B-class fires are likely. This product is a good option for a vehicle extinguisher as it covers general wood/paper fires (A class) and also flammable or combustible liquid fires (B class).

Approved BS EN3
35kV dielectric test
Kitemark, LPCB and MED approved
5-year guarantee
Corrosion resistant finish
Internal Polyethylene lining
Includes wall hanging bracket
Squeeze grip operation
Spray nozzle

• Environmentally friendly

• Easy, ergonomic operation

• Fast and effective extinguishing

• Economical servicing and maintenance

• Squeeze grip operation of the valve enables temporary interruption of extinguishing

• Can be refilled multiple times

• Extinguisher cylinder is finished in polyester paint, so is resistant to UV radiation

• Manufactured to EN3 and Safety Directive PED/2014/68/UE

Weight
N/A
N/A
N/A
N/A
N/A
N/A
Dimensions
N/A
N/A
N/A
N/A
N/A
N/A
Additional information