Firechief ELITE 6L Water Stainless Steel Extinguisher
In Stock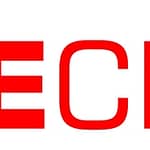 Description
The Firechief Elite 6 litre water polished extinguisher is ideal for architecturally sensitive environments and design-led interiors. Its polished steel body also makes it a great option for clean room applications where hygiene is paramount. The extinguisher is built to comply with the requirements of BSEN3 excluding clause 16.1 (red coloured body).
Stainless steel body for maximum design impact
Complies with BSEN3 excluding clause 16.1
Protective plastic base
Squeeze grip operation
Includes wall hanging bracket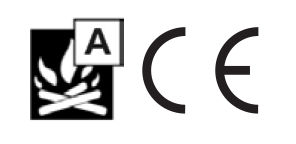 | | |
| --- | --- |
| Model Number | PXW6 |
| Product Code | 100-1331 |
| Fire Rating | 13A |
Only logged in customers who have purchased this product may leave a review.
Quick Comparison
Settings
Firechief ELITE 6L Water Stainless Steel Extinguisher

remove

6 litre Ecospray Water Additive Extinguisher

remove

3 litre Spray Foam Fire Extinguisher

remove

Firechief CTX 9Kg ABC Powder extinguisher

remove

6 litre Spray Water Fire Extinguisher

remove

Firechief CTX 9L Water Extinguisher

remove

Name
Firechief ELITE 6L Water Stainless Steel Extinguisher

remove

6 litre Ecospray Water Additive Extinguisher

remove

3 litre Spray Foam Fire Extinguisher

remove

Firechief CTX 9Kg ABC Powder extinguisher

remove

6 litre Spray Water Fire Extinguisher

remove

Firechief CTX 9L Water Extinguisher

remove

Image
SKU
100-1032
100-1605
100-1198
100-1620
Rating
Price

£

79.92

£

64.80

£

37.44

£

44.64

£

41.04

£

36.72
Stock

In Stock

In Stock

In Stock

In Stock

In Stock

In Stock

Availability
In Stock
In Stock
In Stock
In Stock
In Stock
In Stock
Add to cart
Description
Content
The Firechief Elite 6 litre water polished extinguisher is ideal for architecturally sensitive environments and design-led interiors. Its polished steel body also makes it a great option for clean room applications where hygiene is paramount. The extinguisher is built to comply with the requirements of BSEN3 excluding clause 16.1 (red coloured body).

Stainless steel body for maximum design impact
Complies with BSEN3 excluding clause 16.1
Protective plastic base
Squeeze grip operation
Includes wall hanging bracket

The Firechief XTR 6litre Water Additive Extinguisher contains a powerful 'EcoSpray' additive - fluoro free to protect the environment. Designed, developed and tested in the UK for use on A-class fires this product carries the well-known Kitemark, LPCB and MED certification. The high performance of these units makes them ideal for environments where manual handling restrictions apply.

Powerful 'EcoSpray' additive - fluoro free to protect the environment
MED approved
Kitemark and LPCB approved BS EN3
5-year guarantee
Designed, developed and tested in the UK
Squeeze grip operation
Internal polyethene lining
Spray Nozzle
Corrosion resistant finish
Supplied with J bracket
Fluoro free to protect the environment
35kV Non-Conductivity Tested

The 3-litre foam extinguisher is the smallest Foam extinguisher in the XTR range. They are ideal for multi-risk usage where A and B-class fires are likely. This product is a good option for a vehicle extinguisher as it covers general wood/paper fires (A class) and also flammable or combustible liquid fires (B class).

Approved BS EN3
35kV dielectric test
Kitemark, LPCB and MED approved
5-year guarantee
Corrosion resistant finish
Internal Polyethylene lining
Includes wall hanging bracket
Squeeze grip operation
Spray nozzle

Firechief CTX 9Kg ABC Powder extinguisher

The Firechief CTX Foam Extinguishers are an excellent solution for multi-risk usage. Ideal for use on A class fires (wood/paper), B class (petrol & volatile liquids), and F class (cooking oil), the foam forms a flame smothering seal to prevent reignition • Kitemark certified to BS EN 3 • 5 year guarantee • Carries 75F fire rating • 35kV dielectric test • Squeeze grip operation • Internal polyethylene lining • Spray Nozzle • Corrosion resistant finish
The Firechief XTR 6L Water Extinguisher is widely recognised and trusted by re-sellers and end users alike. Designed, developed and tested in the UK for use on A-class fires, this product carries the well-known Kitemark, LPCB and MED certification achieving superior results in tests.

5-year guarantee
Designed, developed and tested in the UK
Squeeze grip operation
Corrosion resistant finish
Approved BS EN3
Supplied with J bracket
Approved 35kV dielectric test
Internal polyethene lining
Comes with a water spray

FIRECHIEF CTX 9L WATER EXTINGUISHER

The Firechief CTX Water Extinguishers are a popular essential for the most common fire risks, tested and approved in the UK for use on class A fires. These extinguishers carry Kitemark certification to BS EN 3. • Kitemark certified to BS EN 3 • 5-year guarantee • 35kV dielectric test • Squeeze grip operation • Internal polyethene lining • Water spray nozzle • Corrosion-resistant finish
Weight
N/A
N/A
N/A
N/A
N/A
N/A
Dimensions
N/A
N/A
N/A
N/A
N/A
N/A
Additional information