Firechief ELITE 9L Water Stainless Steel Extinguisher
In Stock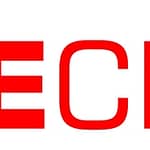 Description
The Firechief Elite 9 litre water polished extinguisher is ideal for architecturally sensitive environments and design-led interiors. Its polished steel body also makes it a great option for clean room applications where hygiene is paramount. The extinguisher is built to comply with the requirements of BSEN3 excluding clause 16.1 (red-coloured body).
Stainless steel body for maximum design impact
Complies with BSEN3 excluding clause 16.1
Protective plastic base
Squeeze grip operation
Includes wall hanging bracket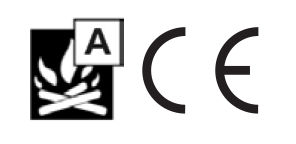 | | |
| --- | --- |
| Model Number | PXW9 |
| Product Code | 100-1334 |
| Fire Rating | 21A |
Only logged in customers who have purchased this product may leave a review.
Quick Comparison
Settings
Firechief ELITE 9L Water Stainless Steel Extinguisher

remove

Firechief CTX 6L Foam Extinguisher

remove

3 litre Spray Foam Fire Extinguisher

remove

Wet Chemical Extinguisher

remove

Firechief CTX 6L Water Extinguisher

remove

CO2 Fire Extinguisher

remove

Name
Firechief ELITE 9L Water Stainless Steel Extinguisher

remove

Firechief CTX 6L Foam Extinguisher

remove

3 litre Spray Foam Fire Extinguisher

remove

Wet Chemical Extinguisher

remove

Firechief CTX 6L Water Extinguisher

remove

CO2 Fire Extinguisher

remove

Image
SKU
100-1610
100-1619
Rating
Price

£

100.80

£

30.96

£

37.44

£

68.15 –

£

113.00

£

29.52

£

51.70 –

£

93.11
Stock

In Stock

In Stock

In Stock

In Stock

In Stock

In Stock

Availability
In Stock
In Stock
In Stock
In Stock
In Stock
In Stock
Add to cart
Description

Capacity : 3/6 Litre
Fire Rating : 8A / 75F
Duration : 50 seconds
Weight : 10.03kg
Carton Size : 460 x 150 x 150mm
CE Certified : Yes
Kitemarked : Yes

Supplied with frost-free or safe-hold horns and mounting brackets.
Kitemarked to BS EN3.
Manufactured to BS EN3.
Corrosion-resistant finish.
Full range of spare parts available.
MED Approved.
5-year warranty.

Content
The Firechief Elite 9 litre water polished extinguisher is ideal for architecturally sensitive environments and design-led interiors. Its polished steel body also makes it a great option for clean room applications where hygiene is paramount. The extinguisher is built to comply with the requirements of BSEN3 excluding clause 16.1 (red-coloured body).

Stainless steel body for maximum design impact
Complies with BSEN3 excluding clause 16.1
Protective plastic base
Squeeze grip operation
Includes wall hanging bracket

Firechief CTX 6L Foam Extinguisher

The Firechief CTX Foam Extinguishers are an excellent solution for multi-risk usage. Ideal for use on A class fires (wood/paper), B class (petrol & volatile liquids), and F class (cooking oil), the foam forms a flame smothering seal to prevent reignition • Kitemark certified to BS EN 3 • 5 year guarantee • Carries 75F fire rating • 35kV dielectric test • Squeeze grip operation • Internal polyethylene lining • Spray Nozzle • Corrosion resistant finish
The 3-litre foam extinguisher is the smallest Foam extinguisher in the XTR range. They are ideal for multi-risk usage where A and B-class fires are likely. This product is a good option for a vehicle extinguisher as it covers general wood/paper fires (A class) and also flammable or combustible liquid fires (B class).

Approved BS EN3
35kV dielectric test
Kitemark, LPCB and MED approved
5-year guarantee
Corrosion resistant finish
Internal Polyethylene lining
Includes wall hanging bracket
Squeeze grip operation
Spray nozzle

Wet chemical fire extinguishers are a new innovation in the fire industry. Cooking appliances are the biggest single source of accidental fire in the workplace, with this in mind the wet chemical solution, the most effective means of extinguishing fires involving deep fat friers. The solution cools and emulsifies when applied to burning fats and oils. This seals the surface and prevents re-ignition of the fire. Wet chemical extinguishers also have A class fire rating.

FIRECHIEF CTX 6L WATER EXTINGUISHER

The Firechief CTX Water Extinguishers are a popular essential for the most common fire risks, tested and approved in the UK for use on class A fires. These extinguishers carry Kitemark certification to BS EN 3. • Kitemark certified to BS EN 3 • 5-year guarantee • 35kV dielectric test • Squeeze grip operation • Internal polyethene lining • Water spray nozzle • Corrosion-resistant finish
The CO2 fire extinguisher is an ideal choice for Class B fires (those involving flammable liquids). Being non-damaging to electrical equipment and machinery, they are also great for electrical risk fires. This 2kg alloy steel model is incredibly robust and adapts well to harsh environments. It has a 34B fire rating. All our models have high-quality CE-marked brass valve assemblies with strong handles.
Weight
N/A
N/A
N/A
N/A
N/A
N/A
Dimensions
N/A
N/A
N/A
N/A
N/A
N/A
Additional information

| | |
| --- | --- |
| Capacity | 3 Litre, 6 Litre |