Firechief Reelmax 25mm Fixed Auto Hose Reel c/w Hose, Nozzle & Fittings
In Stock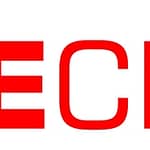 Description
This Firechief 25mm hose reel is a fixed reel meaning that the reel is designed to be wall mounted. It is a manually operated hose real so the water requires activating by a gate valve. All Firechief hose reels are high quality constructed with UV-resistant powder coating. It comes complete with high pressure jet spray nozzle.
Quality construction using powder coated steel and brass
Supplied 'hose-on' and ready to install 25mm x 30m hose supplied as standard, other sizes available on request
Supplied with jet/spray nozzle, hose guide (fixed models) and gate valve (manually operated models)
Certified to EN671-1 LPCB approval
2 year guarantee
Inlet pipe made of rubber fire hose
Swinging hose reels come with flexible water inlet pipe
Designed for emergency use
| | |
| --- | --- |
| Model Number | RMFA25-B |
| Product Code | 102-1074 |
| Working pressure (bar) | 15 |
Only logged in customers who have purchased this product may leave a review.
Quick Comparison
Settings
Firechief Reelmax 25mm Fixed Auto Hose Reel c/w Hose, Nozzle & Fittings

remove

Firechief 50L Lith-Ex Extinguisher

remove

Firechief Economy Rigid Case Fire Blanket

remove

Firechief CTX 6L Water Extinguisher

remove

Firechief Premium Battery Fire Blanket 6.0m x 8.0m

remove

Firechief 6L Lith-Ex Extinguisher

remove

Name
Firechief Reelmax 25mm Fixed Auto Hose Reel c/w Hose, Nozzle & Fittings

remove

Firechief 50L Lith-Ex Extinguisher

remove

Firechief Economy Rigid Case Fire Blanket

remove

Firechief CTX 6L Water Extinguisher

remove

Firechief Premium Battery Fire Blanket 6.0m x 8.0m

remove

Firechief 6L Lith-Ex Extinguisher

remove

Image
SKU
102-1074
100-1619
Rating
Price

£

230.40

£

4,802.88

£

17.26 –

£

47.72

£

29.52

£

6,177.60

£

354.79
Stock

In Stock

In Stock

In Stock

In Stock

In Stock

In Stock

Availability
In Stock
In Stock
In Stock
In Stock
In Stock
In Stock
Add to cart
Description

Red durable single-piece moulded design.
Available in 4 sizes.
Kitemark certified to BSEN1869.
K40 Blanket - weaved twill cloth.
Large label design.
5 year warranty.

Content
This Firechief 25mm hose reel is a fixed reel meaning that the reel is designed to be wall mounted. It is a manually operated hose real so the water requires activating by a gate valve. All Firechief hose reels are high quality constructed with UV-resistant powder coating. It comes complete with high pressure jet spray nozzle.

Quality construction using powder coated steel and brass
Supplied 'hose-on' and ready to install 25mm x 30m hose supplied as standard, other sizes available on request
Supplied with jet/spray nozzle, hose guide (fixed models) and gate valve (manually operated models)
Certified to EN671-1 LPCB approval
2 year guarantee
Inlet pipe made of rubber fire hose
Swinging hose reels come with flexible water inlet pipe
Designed for emergency use

A lithium-ion battery fire may result from physical damage that causes a short circuit, overcharging or by increased external temperature or manufacturing defects. Firechief Lith-Ex extinguishers contain Aqueous Vermiculite Dispersion (AVD), a revolutionary fire extinguishing agent. The Firechief Lith-Ex range provides effective Lithium-ion battery fire protection to a wide range of sectors: • Transport – Aviation, Automotive • Energy Storage • Waste & recycling • Motor Sport • Shipping • Logistics • Marine • Domestic • Industrial Learn more about the Firechief Lithium Battery Safety Range here

Firechief Economy Rigid Case Fire Blanket

This Firechief 'Rigid Case' fire blanket is a durable single-piece moulded design with an opening at the base for the blanket to be pulled out of.

FIRECHIEF CTX 6L WATER EXTINGUISHER

The Firechief CTX Water Extinguishers are a popular essential for the most common fire risks, tested and approved in the UK for use on class A fires. These extinguishers carry Kitemark certification to BS EN 3. • Kitemark certified to BS EN 3 • 5-year guarantee • 35kV dielectric test • Squeeze grip operation • Internal polyethene lining • Water spray nozzle • Corrosion-resistant finish

Firechief Premium Battery Fire Blanket 6.0m x 8.0m

Firechief Premium Battery Fire Blankets are capable of withstanding extremely high temperatures in an oxidising atmosphere for a prolonged period of time as well as being robust enough to offer protection against potential debris and shrapnel expelled during a battery fire event. The Firechief Premium Battery Fire Blankets are manufactured using fire-resistant technical fabrics based on the highest temperature-resistant silica glass fibres

Working temperature up to 1000 degrees Celsius
Provides safe storage and protection in transit
Fire-resistant technical fabrics
Fire resistant re-inforced multi-layered edge lining
Handling loops on all corners

Available in 3 sizes as follows: • 2m x 1.7m (suitable for scooters, tools, and IT equipment) • 3.3m x 2.6m (suitable for e-bikes, mobility scooters) • 8m x 6m (suitable for cars, forklift trucks, and manual handling equipment)

FIRECHIEF 6L LITH-EX EXTINGUISHER

The first Fire Extinguisher to tackle Lithium-ion battery fires such as mobile phones, tablets, laptops, toys, power tools and electric scooters.

Designed for use on lithium battery fires up to a battery power rating of 250 - 500Wh
Compact
Lightweight
Easy to store
Non-toxic
Environmentally friendly
6L

Why do you need it? By simply dropping or crushing your mobile phone it can cause it to catch fire. Do you leave your phone on charge overnight? Overcharging and charging malfunctions can cause your mobile phone to catch fire! Lithium Battery Fires can quickly exceed temperatures of 800°C - three times hotter than an oven! The Solution...

Extinguish uncontrollable flames
Quickly cools the excessive heat
Prevents re-ignition

Learn more about the Firechief Lithium Battery Safety Range here

Weight
N/A
N/A
N/A
N/A
N/A
N/A
Dimensions
N/A
N/A
N/A
N/A
N/A
N/A
Additional information

| | |
| --- | --- |
| Size | 1.2×1.2m, 1.2×1.8m, 1.8×1.8m, 1x1m |