Fyreye MKII Conventional Fyreye Fixed Heat (CS) Detector
In Stock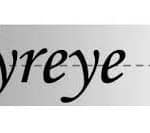 Designed to meet EN54 requirement
Lockable to base to stop unauthorised removal
Remote LED output
Compatible with all Fyreye MkII bases
Description
The Fyreye MkII optical smoke detectors use a pulsing IR LED & photodiode to detect IR scatter caused by smoke entering the chamber. The detector is particularly suitable for detecting optically dense smoke involving materials such as soft furnishings, PVC, plastic, foam and all similar materials which produce small visible particles (0.5 to 10μm)..
The Fyreye fixed heat detector MKII-HF/CS90 gives an alarm above 86°C.
Model: MKII-HF/CS90
Detector Class: Fixed Heat Only CS
Design Standard: EN54 part 5
Approval: LPCB
Operating Voltage: 17 to 28V DC
Quiescent Current: 500μA
Alarm Current @ 24V DC: 5mA
Operating Temperature: -10°C to +50°C
Minimum Continuous Temperature: 0°C
Maximum Humidity: 95% RH non-condensing
Alarm Condition: Fixed heat trigger @90°C
Coverage: 50m²
IP Rating: IP43
Start-up Time: 10 Seconds
Size (with Base): 100 x 48 mm
Weight (with Base): 75g (133g)
Only logged in customers who have purchased this product may leave a review.
Quick Comparison
Settings
Fyreye MKII Conventional Fyreye Fixed Heat (CS) Detector

remove

Fyreye MKII Conventional Rate of Rise and Fixed Heat Detector

remove

Gent ES Optical Smoke Conventional Detector

remove

Apollo Series 65 Conventional Heat Detector

remove

Fyreye MKII Diode Base in Black (MKII-DB/B)

remove

Apollo Series 65 Optical Smoke Detector

remove

Name
Fyreye MKII Conventional Fyreye Fixed Heat (CS) Detector

remove

Fyreye MKII Conventional Rate of Rise and Fixed Heat Detector

remove

Gent ES Optical Smoke Conventional Detector

remove

Apollo Series 65 Conventional Heat Detector

remove

Fyreye MKII Diode Base in Black (MKII-DB/B)

remove

Apollo Series 65 Optical Smoke Detector

remove

Image
SKU
Rating
Price

£

14.79

£

15.31

£

25.98

£

17.00 –

£

18.30

£

4.10

£

20.44
Stock

In Stock

In Stock

In Stock

In Stock

In Stock

In Stock

Availability
In Stock
In Stock
In Stock
In Stock
In Stock
In Stock
Add to cart
Description

Designed to meet EN54 requirement
Lockable to base to stop unauthorised removal
Remote LED output
Compatible with all Fyreye MkII bases

The Fyreye MKII Rate of Rise heat detectors (MKII-HR) uses a thermistor arrangement to sense a quick rise in temperature

Range of detection technologies with advanced microprocessor-controlled detection.
Self-monitoring for contamination to maintain optimum sensitivity throughout the whole life.
Compatible with diode base to monitor detector removal.

The self-extinguishing case of this detector houses a pair of negative temperature co-efficient thermistors to sense heat – one exposed to the ambient temperature and the other thermally insulated.
Low profile or deep diode mounting base for the Fyreye MKII range of conventional detectors.
The Apollo Series 65 Optical Smoke Detector detects smoke using an internal pulsing LED and a photo-diode at an obtuse angle.
Content
The Fyreye MkII optical smoke detectors use a pulsing IR LED & photodiode to detect IR scatter caused by smoke entering the chamber. The detector is particularly suitable for detecting optically dense smoke involving materials such as soft furnishings, PVC, plastic, foam and all similar materials which produce small visible particles (0.5 to 10μm).. The Fyreye fixed heat detector MKII-HF/CS90 gives an alarm above 86°C.

Fyreye MKII Conventional RoR & Fixed Heat Detector

The Fyreye MKII Rate of Rise heat detectors (MKII-HR) uses a thermistor arrangement to sense a quick rise in temperature and a final threshold temperature of 57°C. The detector will work with most modern fire alarm control panels and comes supplied with a locking grub screw to prevent unauthorised head removal. Each Fyreye detector requires a base.

Gent ES Heat Conventional Detector

The ES Detect automatic detector is a non-addressable detector specifically designed for operation on conventional systems. The range includes intelligent algorithms for fire detection and a wide range of different types of detectors. The Optical Smoke Detector is designed to guarantee safe and early fire detection.

Optical smoke detector

Optical smoke detector to guarantee safe and early detection of fire.

Apollo Series 65 Conventional Heat Detector

Apollo Series 65 Heat Class A1R

The Apollo Series 65 Heat Class A1R is a rate of rise (ROR) heat detector. The self-extinguishing case of this detector houses a pair of negative temperature co-efficient thermistors to sense heat – one exposed to the ambient temperature and the other thermally insulated. In normal conditions, the thermistors will be in thermal equilibrium. If there's a fire, the external thermistor will record an increase of temperature resulting in lower resistance – this resistance imbalance will cause the detector to activate an alarm if it reaches a factory pre-set level. There is also a fixed resistor in the detector. When the resistance level of the resistor and the insulated thermistor combined is greater than that of the exposed thermistor, an alarm will be activated. This gives you confidence that an alarm will still be triggered even if the temperature rise is too slow to activate the ROR part of the detector. The maximum static response temperature of this heat detector is 65°C. Upon entering an alarm state, the external red LED will illuminate for quick identification. A signal is sent to the conventional fire alarm system control panel via an increased current drawn from the supply.

Apollo Series 65 Heat Class BR

The Apollo Series 65 Heat Class BR measures heat's rate of rise (ROR). A rapid and significant increase in heat generally means a fire is in the vicinity. This heat detector houses two thermistors to monitor the temperature of the surrounding environment – one is thermally insulated, whereas the other is exposed to the air around the detector. Under normal circumstances, both thermistors will be of an equal thermal state. When the air temperature outside the heat detector rises, the external thermistor will experience a drop in resistance. At the point at which the imbalance in resistance between the two thermistors reaches a pre-set level, an alarm will be triggered. If the temperature rise is very slow and gradual, this method of heat detection will not always work. A fixed resistor has also been built into the detector to prevent an alarm from being missed. If the resistance level of the insulated thermistor and the resistor together exceeds that of the external thermistor, an alarm will also be activated. This will occur when the external temperature reaches 85°C. In both cases, a signal will be sent to the conventional fire control panel in the form of an increase in current drawn by the detector from the supply. An external LED will illuminate red to indicate the detector has been activated.

Apollo Series 65 Heat Detector CS Static 80°C To 100°C

The Apollo Series 65 Heat Detector CS Static 80°C to 100°C is a fixed heat detector. The self-extinguishing case of this detector houses just one thermistor, which will activate an alarm state when the air temperature in the surrounding vicinity reaches a pre-set level – in this static heat detector; the temperature will have to be reached before an alarm is triggered in 100°C. Upon detecting that the temperature has reached or exceeded this level, the Apollo Series 65 CS heat detector will signal the conventional fire alarm system control panel. This signal takes the form of the detector drawing more current from the supply than usual – anywhere from about 50μA to a maximum of 75mA. During an alarm state, a light-emitting diode (LED) on the exterior of the heat detector's white self-extinguishing polycarbonate housing will illuminate red to indicate that it has detected heat from the fire.

Apollo Series 65 Heat Detector CR Rate of rising 80°C to 100°C.

Rate of rise (ROR) heat detectors measure the rapid increases in temperature resulting from a fire in the immediate area. The Apollo Series 65 Heat Detector CR is one example of this ROR heat detector. Two negative co-efficient thermistors in the detector monitor the surrounding ambient temperature and any change. One thermistor is exposed to the ambient air temperature, while the other is thermally insulated as a control. When conditions are normal, these thermistors will be in thermal equilibrium. If there's a fire, the temperature rise will cause the resistance of the external thermistor to drop. The detector records this resistance imbalance, and an alarm will be triggered if it reaches a pre-set level. If the temperature rise is too slow to be recorded, a fixed heat resistor is also included in the detector. If the resistance of the external thermistor is less than that of the insulated thermistor and the resistor combined, an alarm will be activated. In this Apollo Series 65 heat detector, the maximum static temperature before the alarm signal is sent is 100°C. An external LED will illuminate red when an alarm signal has been sent to the conventional fire alarm control panel.

Fyreye MKII Diode Base in Black

Low profile or deep diode mounting base for the Fyreye MKII range of conventional detectors.
The Apollo Series 65 Optical Smoke Detector detects smoke using an internal pulsing LED and a photo-diode at an obtuse angle. In clear conditions, the light from the pulsing LED will not fall on the photo-diode, but when smoke enters the chamber, smoke particles cause the beam of light from the LED to scatter. The photo diode then detects the scattered light. Three consecutive sensor activations are required to trigger an alarm state. An alarm state is signalled by increasing the current drawn from the supply from about 40μA to a maximum of 75mA – the control panel recognises this, and the fire alarm is activated. The inner sensing chamber is moulded as a labyrinth to prevent the penetration of external light sources, and there is an insect-resistant cover. These elements combine to make this a reliable optical smoke detector for any conventional fire alarm system. Upon entering an alarm state, the external LED lights up for easy identification. The moulded self-extinguishing white polycarbonate casing is identical to that of the Series 65 Ionisation Smoke Detector in all. Still, the external LED – on this smoke detector, the LED is clear during normal conditions but illuminates red during an alarm. In contrast, the LED on the ionisation smoke detector is coloured red whether it is illuminated or not.
Weight
N/A
N/A
N/A
N/A
N/A
N/A
Dimensions
N/A
N/A
N/A
N/A
N/A
N/A
Additional information

| | |
| --- | --- |
| Heat Class | A1R – Rate of Rise, BR, CR, CS – Fixed 90 Deg |