Outdoor Waterproof Aluminum Junction Box
In Stock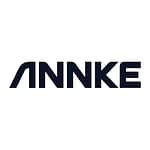 Say goodbye to cable clutter and enhance the overall aesthetic of your security setup. Invest in our Outdoor Waterproof Aluminum Junction Box
Description
Experience Seamless Cable Management for Your Security Cameras with our Outdoor Waterproof Aluminum Junction Box"
Are tangled and exposed security camera cables ruining the aesthetics of your property? Look no further! Our innovative Outdoor Waterproof Aluminum Junction Box is the perfect solution to conceal and manage your security camera cables effortlessly.
Crafted with premium-grade, durable aluminium, this junction box is designed to withstand the harshest outdoor conditions. Its waterproof construction protects against rain, snow, and dust, protecting your valuable camera cables from damage.
Not only does our junction box offer exceptional durability, but it also provides a sleek and discreet solution for hiding unsightly cables. With its smart design, you can conveniently route and organize your camera cables within the box, maintaining your security system's clean and professional appearance.
Installation is a breeze, thanks to the user-friendly design and included mounting hardware. Simply attach the junction box to your desired location and easily manage your security camera cables.
Say goodbye to cable clutter and enhance the overall aesthetic of your security setup. Invest in our Outdoor Waterproof Aluminum Junction Box today and enjoy the benefits of seamless cable management for your security cameras.
 Junction Box for Camera
(Model Number: JXH001)
Appearance
White
Material
Aluminum Alloy
Aperture
Φ137; Φ88.5; Φ83.5; Φ85; Φ70; Φ60; Φ55
Weight
515 g (1.14 lbs.)
Only logged in customers who have purchased this product may leave a review.
Quick Comparison
Settings
Outdoor Waterproof Aluminum Junction Box

remove

16-Port Gigabit Ethernet PoE Switch

remove

NightChromaTM NCK400 - 4MP 8 Channel 4 Camera PoE Security System

remove

NightChromaTM NC800 - 4K Outdoor PoE Security Camera

remove

NightChromaTM NCK800 – 4K 16 Channel 8 Camera PoE Security System

remove

NightChromaTM NCA500 - 5MP Acme Color Night Vision Security TVI Camera

remove

Name
Outdoor Waterproof Aluminum Junction Box

remove

16-Port Gigabit Ethernet PoE Switch

remove

NightChromaTM NCK400 - 4MP 8 Channel 4 Camera PoE Security System

remove

NightChromaTM NC800 - 4K Outdoor PoE Security Camera

remove

NightChromaTM NCK800 – 4K 16 Channel 8 Camera PoE Security System

remove

NightChromaTM NCA500 - 5MP Acme Color Night Vision Security TVI Camera

remove

Image
SKU
Rating
Price

£

155.98

£

857.98 –

£

1,169.98

£

334.41 –

£

372.63

£

4,128.78 –

£

4,744.98
Stock

In Stock

In Stock

In Stock

In Stock

In Stock

In Stock

Availability
In Stock
In Stock
In Stock
In Stock
In Stock
In Stock
Add to cart
Description
Say goodbye to cable clutter and enhance the overall aesthetic of your security setup. Invest in our Outdoor Waterproof Aluminum Junction Box
The PoE switch supports 25W power for a single ethernet port, IEEE802.3 af/at network standards, and 25W output power, allowing for stable and efficient data transmissions between your cameras and recorders.
Equipped with a remarkable f/1.0 Super Aperture, this system maximizes light sensitivity, ensuring exceptional image quality day and night. Experience enhanced clarity and reduced noise, giving you the peace of mind of knowing you won't miss a single detail.
Introducing the NightChromaTM NC800: Unparalleled Outdoor PoE Security Camera with 4K Resolution, Acme Color Night Vision, and a Remarkable f/1.0 Super Aperture (0.0005 Lux). This cutting-edge security camera offers many advanced features to enhance your surveillance system.
Advanced Intelligence at Your Fingertips: Benefit from intelligent behaviour analysis, human and vehicle detection, and 2CH 4K decoding capability. Our system ensures you receive accurate notifications and alerts, making it easier than ever to identify potential threats.
Step into a new era of smart security with the NightChromaTM NCA500. Bid farewell to dull black and white or blurry colour night vision captured by traditional cameras. Instead, experience a transformative leap as we unveil the power of unrivalled Acme colour night vision.
Content
Experience Seamless Cable Management for Your Security Cameras with our Outdoor Waterproof Aluminum Junction Box" Are tangled and exposed security camera cables ruining the aesthetics of your property? Look no further! Our innovative Outdoor Waterproof Aluminum Junction Box is the perfect solution to conceal and manage your security camera cables effortlessly. Crafted with premium-grade, durable aluminium, this junction box is designed to withstand the harshest outdoor conditions. Its waterproof construction protects against rain, snow, and dust, protecting your valuable camera cables from damage. Not only does our junction box offer exceptional durability, but it also provides a sleek and discreet solution for hiding unsightly cables. With its smart design, you can conveniently route and organize your camera cables within the box, maintaining your security system's clean and professional appearance. Installation is a breeze, thanks to the user-friendly design and included mounting hardware. Simply attach the junction box to your desired location and easily manage your security camera cables. Say goodbye to cable clutter and enhance the overall aesthetic of your security setup. Invest in our Outdoor Waterproof Aluminum Junction Box today and enjoy the benefits of seamless cable management for your security cameras.
16 Ports Connect with All Devices The PoE Ethernet switch provides 16 10/100/1000 Mbps RJ45 ports that can automatically identify and power PoE devices, connecting all your devices together. Up to 25W power is supported for each PoE port, which allows for stable transmission. Stable & Efficient Data Transmission The PoE switch supports 25W power for a single ethernet port, IEEE802.3 af/at network standards, and 25W output power, allowing for stable and efficient data transmissions between your cameras and recorders. Plug and play, Faster and Easier. No software is required, manually change the IP address to connect the camera on the switch to your NVR or DVR, and then plug in the power cord and ethernet cable, and all is done. Multiple Installation Options Built-in power supply makes adapter no more needed, easier to use. The switch supports desktop, wall or rack placement. You can also put the devices into switch racks according to your needs. Metal Casing & Less Noise Sturdy metal casing and powerful industrial-grade fans provide better heat dissipation, reducing noise, enabling longer-lasting operation in various temperature environments and making the switch run more stable.
Introducing the NightChromaTM NCK400 - Advanced 4MP 8-Channel PoE Security System with Acme Color Night Vision and Super Aperture f/1.0. Experience the future of surveillance with this cutting-edge system that combines superior technology and precision engineering. With its four high-resolution cameras and 8-channel capacity, you can easily monitor every corner of your property. Its groundbreaking Acme Colour Night Vision sets the NightChromaTM NCK400 apart, offering unrivalled clarity and detail even in low-light conditions. Say goodbye to grainy footage and hello to vivid, true-to-life colours that capture every crucial moment. Equipped with a remarkable f/1.0 Super Aperture, this system maximizes light sensitivity, ensuring exceptional image quality day and night. Experience enhanced clarity and reduced noise, giving you the peace of mind of knowing you won't miss a single detail. With Active Alignment technology, the NightChromaTM NCK400 guarantees precise camera positioning for optimal coverage and accuracy. Rest assured that you'll clearly see any potential threats or suspicious activities. Upgrade your security measures today with the NightChromaTM NCK400. Immerse yourself in a world of superior surveillance and unparalleled performance. Trust in our state-of-the-art technology to protect what matters most to you.

Introducing the NightChromaTM NC800: Unparalleled Outdoor PoE Security Camera with 4K Resolution, Acme Color Night Vision, and a Remarkable f/1.0 Super Aperture (0.0005 Lux). This cutting-edge security camera offers many advanced features to enhance your surveillance system. Experience unrivalled clarity and detail with its 4K resolution, ensuring every corner of your property is captured in stunning high definition. With Acme Color Night Vision technology, the NC800 delivers exceptional low-light performance, providing vivid and accurate colours even in the darkest conditions. The impressive f/1.0 Super Aperture enables exceptional light gathering, resulting in sharp and clear images even in challenging lighting scenarios. Stay one step ahead with intelligent detection capabilities. The NC800 features Human & Vehicle Detection, enabling you to receive accurate alerts tailored to potential threats. Benefit from Intelligent Behavior Analysis, which lets the camera identify and notify you of suspicious activities, enhancing security measures. Capture not just visuals but audio as well, thanks to the built-in microphone. This added feature ensures a complete surveillance solution, enabling you to monitor audio and video in real time. With Alexa compatibility, seamless integration is made possible, empowering you with voice control and effortless access to your security system. Monitor and manage your camera feeds with convenience and ease. Upgrade your security system with the NightChromaTM NC800. Experience exceptional image quality, intelligent detection, and effortless integration. Safeguard your property with confidence.

Introducing the NightChromaTM NCK800 – A Powerful 4K 8-Channel PoE Security System with Enhanced Features. Experience superior security with our state-of-the-art surveillance solution. Equipped with cutting-edge technology, this system offers unmatched performance and reliability. Capture Crystal Clear Details: With 4K resolution and 8-channel support, our NCK800 system delivers unparalleled image clarity, capturing every detail precisely. Unleash the Power of Color Night Vision: Thanks to the f/1.0 Super Aperture, our system provides exceptional low-light performance, allowing you to see vivid, full-colour images even in the darkest conditions. Advanced Intelligence at Your Fingertips: Benefit from intelligent behaviour analysis, human and vehicle detection, and 2CH 4K decoding capability. Our system ensures you receive accurate notifications and alerts, making it easier than ever to identify potential threats. Immersive Wide-Angle Viewing: With a 124° Field of View (FoV), our cameras provide expansive coverage, minimizing blind spots and maximizing your surveillance reach. Built-in Mic for Enhanced Audio: Enjoy the added advantage of a built-in microphone, enabling clear audio capture to complement the visual feed, ensuring comprehensive security monitoring. Reliable and Easy-to-Use: Our NCK800 system is designed with your convenience in mind. Installation and setup are hassle-free, and the intuitive user interface allows for effortless monitoring and control. Elevate your security to the next level with the NightChromaTM NCK800 – your trusted solution for protecting what matters most. Experience unparalleled performance and peace of mind. Upgrade your security system today.

NightChromaTM NCA500: Elevate Your Security with Unmatched Acme Color Night Vision

Step into a new era of smart security with the NightChromaTM NCA500. Bid farewell to dull black and white or blurry colour night vision captured by traditional cameras. Instead, experience a transformative leap as we unveil the power of unrivalled Acme colour night vision. Say goodbye to darkness and embrace a 5MP colourful world, even in extreme low-light conditions as low as 0.0005 lux without ambient lighting, or an astounding 0 lux with supplementary light.

Unparalleled Clarity with f/1.0 Super Aperture

The NCA500's remarkable f/1.0 super aperture lens delivers exceptional clarity and image quality, capturing every detail vividly and accurately, even in challenging lighting scenarios. There are no more compromises on image clarity, as the NCA500 sets the bar higher than ever.

Unleash the Power of a BSI Sensor

Equipped with a powerful BSI (Backside Illuminated) sensor, the NCA500 delivers outstanding low-light performance, capturing stunningly clear and noise-free images even in the darkest corners. Our cutting-edge technology guarantees optimal image quality, providing you with the utmost confidence in your security system.

Precision Meets Innovation with Active Alignment Tech

The NCA500 combines precision engineering and innovative active alignment technology to deliver precise focus and alignment, ensuring that every frame is sharp and distortion-free. With this advanced technology, you can trust that every detail within your surveillance area is captured accurately and reliably.

Illuminate with Confidence up to 100 ft with Supplement Light

Never compromise on visibility, even in the darkest environments. The NCA500 has a 100 ft supplement light capability, enabling clear and detailed footage even in complete darkness. Feel secure knowing that your property is under constant surveillance, day or night. Experience a new level of security with the NightChromaTM NCA500. Don't settle for less when it comes to protecting what matters most. Upgrade to unrivaled acme color night vision and discover a world of enhanced security and peace of mind.
Weight
N/A
N/A
N/A
N/A
N/A
N/A
Dimensions
N/A
N/A
N/A
N/A
N/A
N/A
Additional information

| | |
| --- | --- |
| HDD Capacity | 1TB, 2TB, 3TB, 4TB, 6TB, None |
| Appearance | Bullet, Turret |

| | |
| --- | --- |
| Weight | N/A |
| Appearance | Bullet, Bullet (Mic & SD Card), Turret (Mic & SD Card), Turret (Black), Turret White |
| MicroSD | No, 128GB, 256GB |

| | |
| --- | --- |
| HDD Capacity | 10TB, 1TB, 2TB, 3TB, 4TB, 6TB, 8TB, None |
| Appearance | Bullet, Turret (Black), Turret (White) |

| | |
| --- | --- |
| Weight | N/A |
| Appearance | Bullet, Turret |