SC400 – 4G LTE Solar-Powered Outdoor Security Camera
In Stock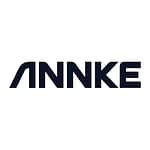 Description
Long-Lasting Performance Without Power
Equipped with 5W solar panel, the camera is able to power itself with the solar power. Ideal for places with sufficient sunshine and somewhere electricity can hardly reach, such as forest, farmland, pasture and more!
For non-stop performance, a 10Ah lithium battery has been integrated into the camera in case of cloudy or rainy days. The battery would be recharged for 500 times, for longer use.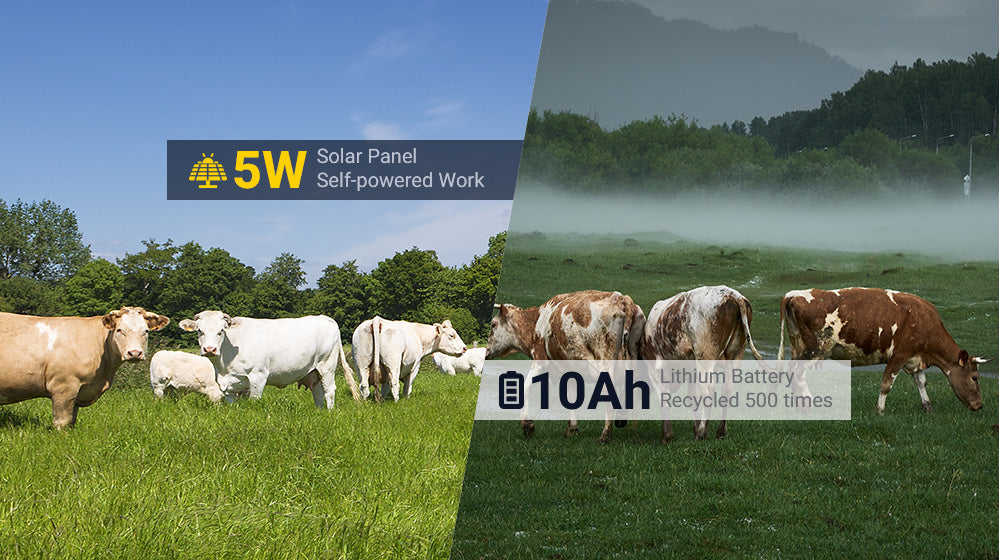 Works Perfectly with No WiFi
The outdoor-ready 4G LTE camera performs wirelessly via 4G/3G cellular networking. Unique dual-antenna design brings better reception of signal, to empower the camera work in remote and faraway areas without wireless or PoE networking.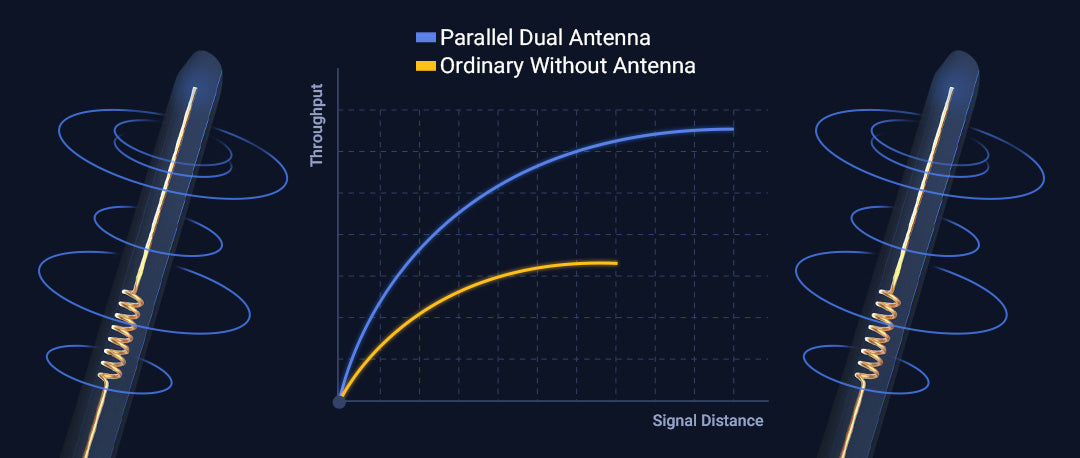 Crisp Viewing in 4MP Super HD Clarity
The 4G LTE camera captures crisp and sharp 4MP Super HD footages day and night, allowing you to know all the happening outdoor. The upgraded image enables you to zoom in to find the more information without losing the details.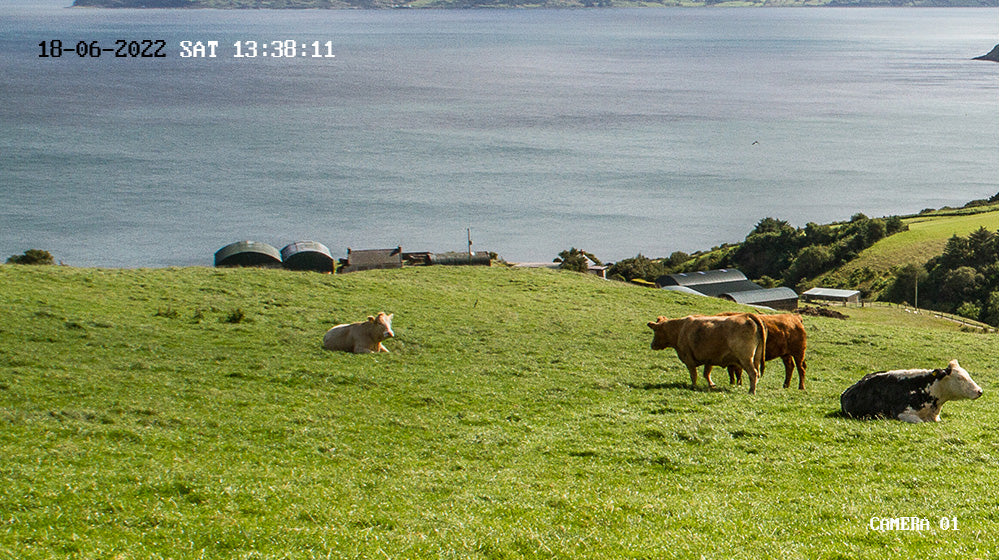 PIR Motion Detection & Night Vision
Thanks to the PIR detection, the camera will send your accurate motion alerts and real-time siren alarms, whenever motions are detected.
The 4MP camera record nighttime videos up to 33 ft m away with the power-saving mode. In addition, the night vision distance can reach to 100 ft. with high-performance mode.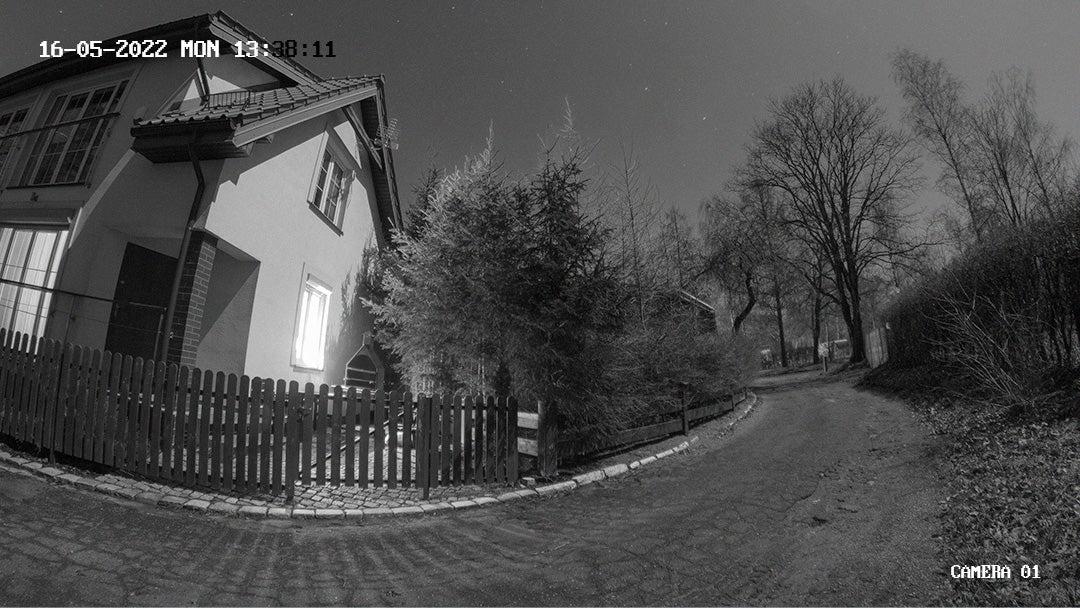 Excellent Image Enhancement Tech
The camera adopts 4 incredible image enhancement technologies – 120 dB true WDR, 3D DNR, BLC & HLC – to provide the splendid 4MP Super HD clarity. Whether you view the live stream by day or by moonlight, you'll get a new level of details and colors that was not possible before.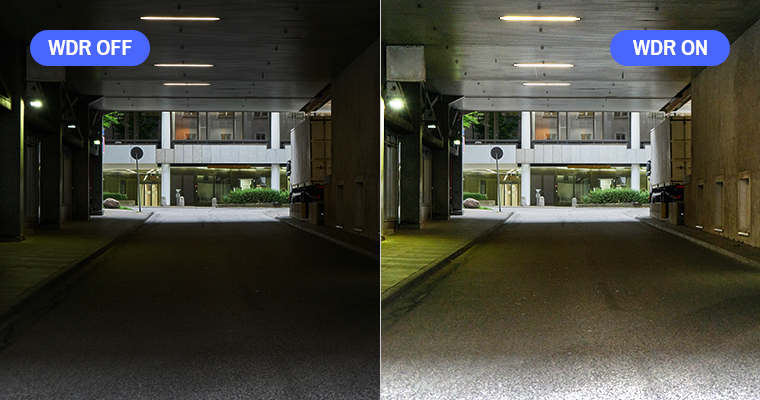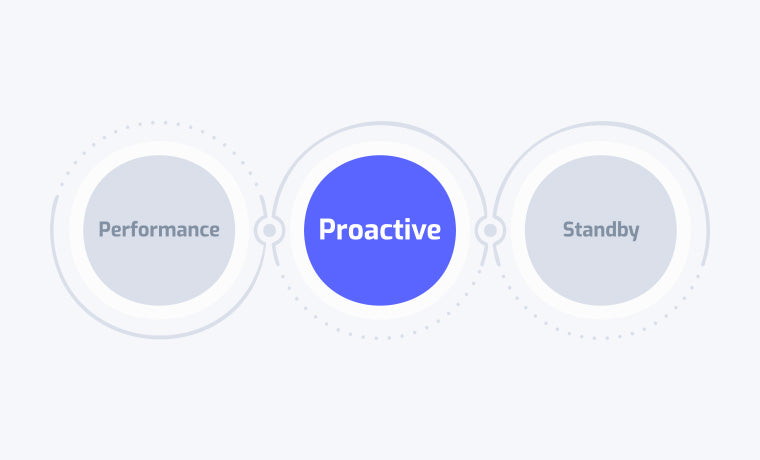 Various Modes for Various Needs
Three various modes of high-performance, power-saving and standby modes, are integrated into the camera, for various need. With the recommended power-saving mode, the camera record motions, and push notifications for 1 day round.
(Note: the camera last for a week with standby mode. In addition, the high-performance is only used for testing and troubleshooting.)
Perform Standalone Outdoor
Designed to perform standalone, the outdoor camera comes with 8 GB of eMMC capacity and a MicroSD card slot (support TF card up to 256GB). Recode more clips without worrying frequently data overwriting or monthly cloud fees. (Be mindful to take out the SIM card or MicroSD card if you want to return the camera.)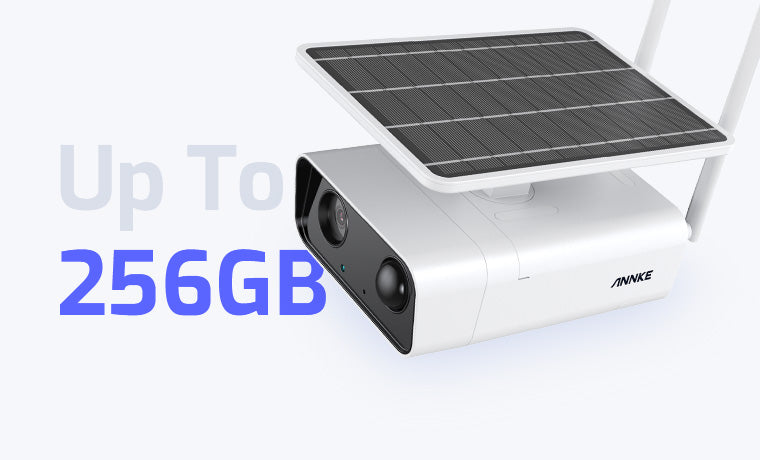 Built to be Prominent in the Harshest Climates
IP66 rated, the powerful weatherproof camera, is designed to work for extreme indoor & outdoor use from 32 °F/0 °C to 104 °F/40 °C (the camera cannot work when the temperature beyond 32 °F – 104 °F). Even the Force 8 gale of wind speed up to 75 knots proves to be a breeze for the camera.
Each camera will be equipped with a power supply, not pure wireless products.
The wireless signal distance is related to the installation environment, such as: cement walls, glass, metal objects, electromagnetic, WiFi signals, etc. Please choose a suitable installation location to avoid signal interference.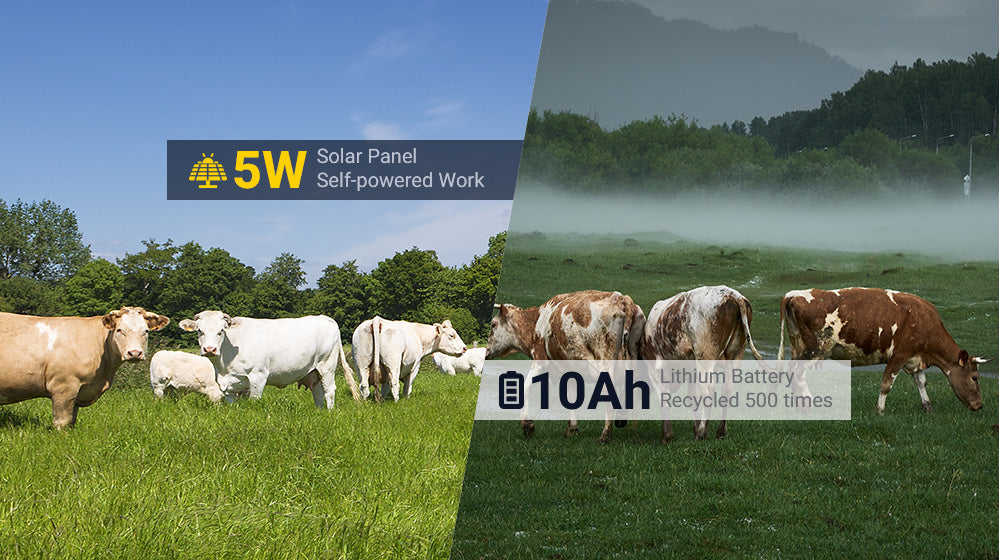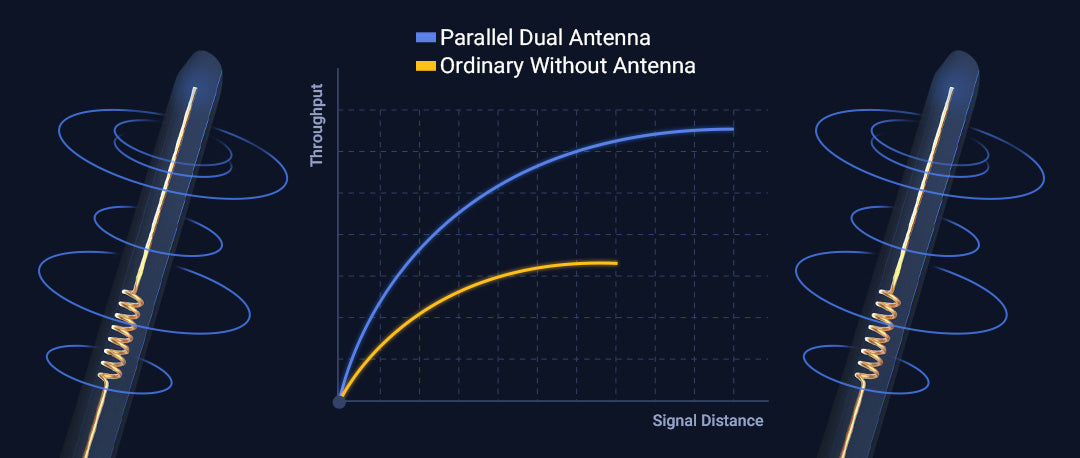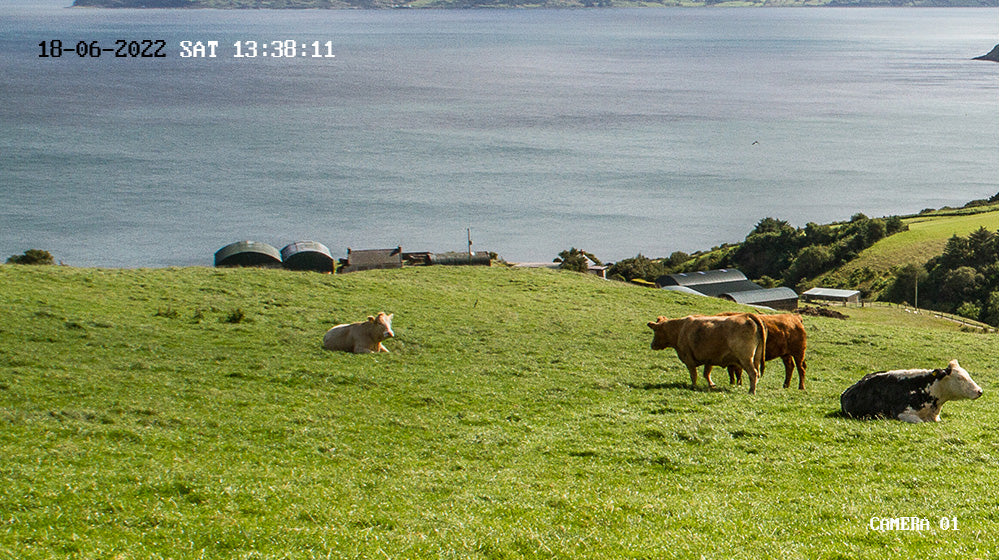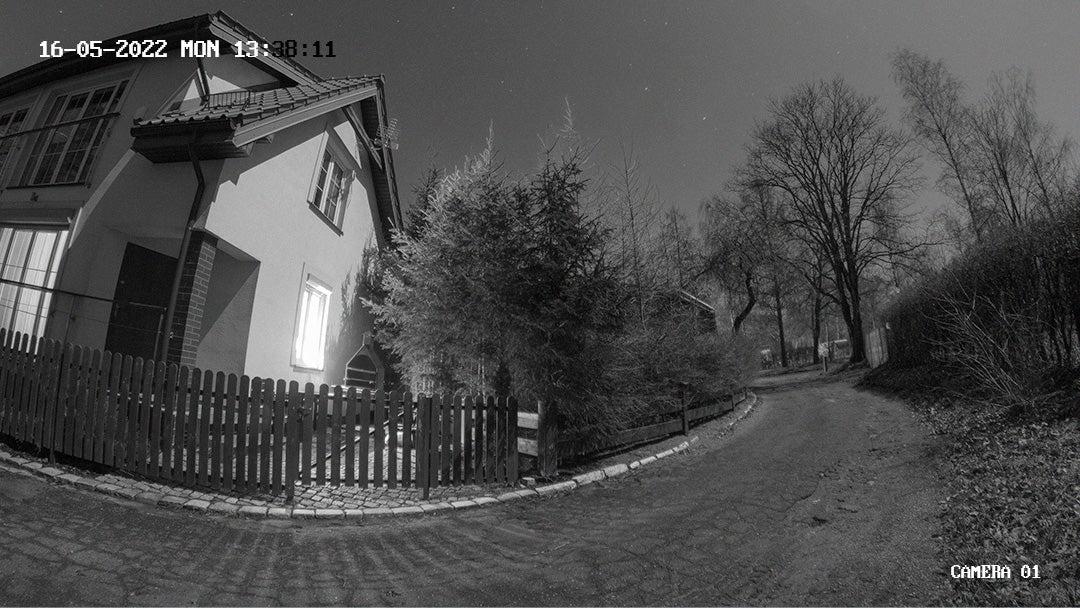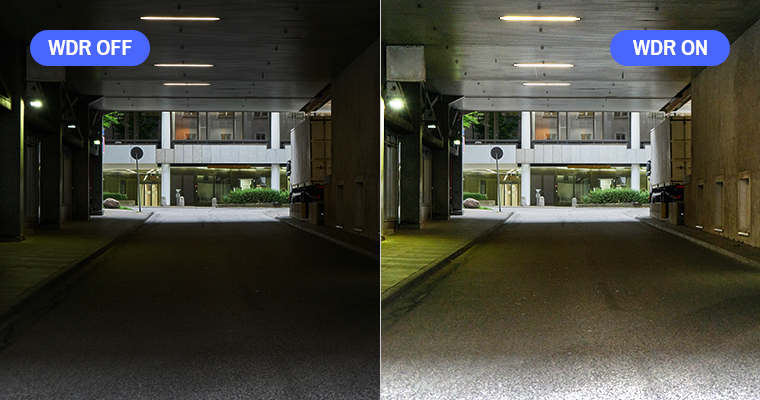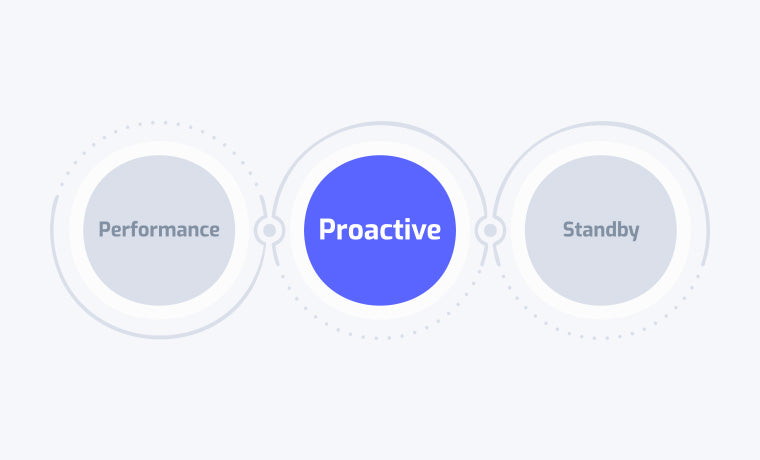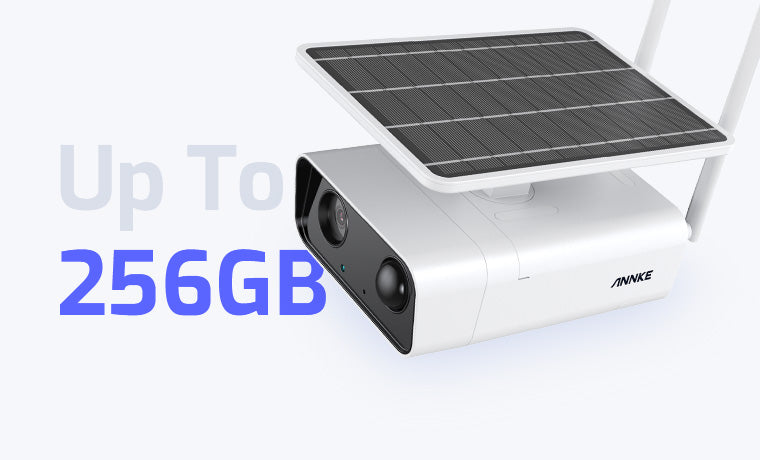 Download 4G Lte camera Specification
What's in the Box
1X 4G LTE Camera
1X Bracket
1X Antenna
1X Drill Template
1X Waterproof Connector
1X Mounting Screws Bag
1X User Manual
Camera
Image Sensor1/3" Progressive Scan CMOS
Video CompressionH.265+/H.265/H.264+/H.264
Main Stream50 Hz: 12.5 fps (2688 × 1520, 1920 × 1080, 1280 × 720)
60 Hz: 15 fps (2688 × 1520, 1920 × 1080, 1280 × 720)
Sub Stream50 Hz: 12.5 fps (640 × 480, 640 × 360)
60 Hz: 15 fps (640 × 480, 640 × 360)
Video Bit Rate32 Kbps to 8 Mbps
Built-in MicrophoneYes, support environment noise filtering
Audio CompressionG.711/G.722.1/G.726/MP2L2/PCM/AAC/MP3
Built-in SpeakerYes, support audio alarm and 2-way audio
Lens4 mm
PIR DistanceUp to 33 ft/10 m
Min. IlluminationColor: 0.01 Lux @ (F1.6, AGC ON); B/W: 0 Lux with IR
Angle of ViewHorizontal FoV 83.7°; Vertical FoV 44°; Diagonal FoV 99.5°
IR DistanceFull Consumption Mode: Up to 100 ft/30 m
Low Power Mode: Up to 33 ft/10 m
4G FrequencyFor US Version: LTE-FDD: Band 2/4/5/12/13/17/66/71; WCDMA: Band 2/4/5
For EU Version: LTE-TDD: Band 38/40/41;LTE-FDD: Band 1/3/5/7/8/20/28;
WCDMA: Band 1/5/8; GSM: Band 3/5/8
Image EnhancementBLC, HLC, 3D DNR, Defog, EIS, Distortion Correction
Wide Dynamic Range120dB WDR
Network ProtocolsTCP/IP, ICMP, HTTP, FTP, DHCP, DNS, DDNS, RTP, RTSP, RTCP, NTP, UPnP, SMTP, IGMP, QoS, IPv6, UDP, Bonjour, SSL/TLS
Basic EventPIR Detection, Motion Detection
General
Housing MaterialsMetal & Plastic
Housing ColorWhite
Operating Power5 V DC ± 10%; Reverse Polarity Protection
Battery10 Ah  Ternary Lithium Battery
Power InterfacePower Supply Interface: MicroUSB
Extened Solar Panel: Ø 3.5 mm, DC 5 V
Power ConsumptionStandard Modes: 1.85 W (4G Mode)
Standby Modes: 40 mW
Max. Power Consumption: 4.8 W
Ethernet Interface1X RJ45 10 M/100 M Self-Adaptive Ethernet Port
Hardware ResetYes
StorageBuilt-in MicroSD/SDHC/SDXC Slot (up to 256 GB);
Built-in 8 GB eMMC Storage (6 GB Available for Recording); Supports NAS, NVR
Operating Temperature32 °F – 104 °F (0 °C – 40 °C)
Indoor/OutdoorIndoor/Outdoor
Weatherproof RatingIP66
Dimensions (L x W x H)Yes
Hardware Reset245.8 × 156 × 214 mm (9.7" × 6.1" × 8.4")
WeightApprox. 1,235 g (2.7 lbs.)
Only logged in customers who have purchased this product may leave a review.
Quick Comparison
Settings
SC400 - 4G LTE Solar-Powered Outdoor Security Camera

remove

NightChromaTM NCK400 - 4MP 8 Channel 4 Camera PoE Security System

remove

3K Dual Light Outdoor PoE Security Camera

remove

NightChromaTM NCD800 – 4K Outdoor Panoramic PoE Dual Lens Security Camera

remove

NightChromaTM NCA200 - 1080p Acme Color Night Vision Security Camera

remove

NightChromaTM NCK800 – 4K 8 Channel 6 Camera PoE Security System

remove

Name
SC400 - 4G LTE Solar-Powered Outdoor Security Camera

remove

NightChromaTM NCK400 - 4MP 8 Channel 4 Camera PoE Security System

remove

3K Dual Light Outdoor PoE Security Camera

remove

NightChromaTM NCD800 – 4K Outdoor Panoramic PoE Dual Lens Security Camera

remove

NightChromaTM NCA200 - 1080p Acme Color Night Vision Security Camera

remove

NightChromaTM NCK800 – 4K 8 Channel 6 Camera PoE Security System

remove

Image
SKU
AU-I81HF0104
Rating
Price

£

315.94

£

857.98 –

£

1,169.98

£

90.98 –

£

144.28

£

405.58 –

£

448.22

£

3,041.98 –

£

3,652.98
Stock

In Stock

In Stock

In Stock

In Stock

In Stock

In Stock

Availability
In Stock
In Stock
In Stock
In Stock
In Stock
In Stock
Add to cart
Description
Equipped with a remarkable f/1.0 Super Aperture, this system maximizes light sensitivity, ensuring exceptional image quality day and night. Experience enhanced clarity and reduced noise, giving you the peace of mind of knowing you won't miss a single detail.
Detect and identify humans and vehicles effortlessly, thanks to our cutting-edge detection capabilities. With a built-in microphone, you can also capture audio, adding an extra layer of security.
Enhanced security is at your fingertips with the NightChromaTM NCD800. Its Active Siren and Strobe feature alert intruders and draws attention to potential threats. With Human & Vehicle Detection technology, you can rest assured that you'll be promptly notified of any suspicious activity.
Experience the pinnacle of security technology with the NightChromaTM NCA200 - a game-changer in surveillance. Equipped with cutting-edge features, this 1080p security camera redefines nighttime monitoring. With an impressive f/1.0 aperture and an astonishingly low 0.001 Lux sensitivity, it captures vibrant and detailed footage even in the darkest environments.
Advanced Intelligence at Your Fingertips: Benefit from intelligent behaviour analysis, human and vehicle detection, and 2CH 4K decoding capability. Our system ensures you receive accurate notifications and alerts, making it easier than ever to identify potential threats.
Content

Long-Lasting Performance Without Power

Equipped with 5W solar panel, the camera is able to power itself with the solar power. Ideal for places with sufficient sunshine and somewhere electricity can hardly reach, such as forest, farmland, pasture and more!

For non-stop performance, a 10Ah lithium battery has been integrated into the camera in case of cloudy or rainy days. The battery would be recharged for 500 times, for longer use.

Works Perfectly with No WiFi

The outdoor-ready 4G LTE camera performs wirelessly via 4G/3G cellular networking. Unique dual-antenna design brings better reception of signal, to empower the camera work in remote and faraway areas without wireless or PoE networking.

Crisp Viewing in 4MP Super HD Clarity

The 4G LTE camera captures crisp and sharp 4MP Super HD footages day and night, allowing you to know all the happening outdoor. The upgraded image enables you to zoom in to find the more information without losing the details.

PIR Motion Detection & Night Vision

Thanks to the PIR detection, the camera will send your accurate motion alerts and real-time siren alarms, whenever motions are detected.

The 4MP camera record nighttime videos up to 33 ft m away with the power-saving mode. In addition, the night vision distance can reach to 100 ft. with high-performance mode.

Excellent Image Enhancement Tech

The camera adopts 4 incredible image enhancement technologies – 120 dB true WDR, 3D DNR, BLC & HLC – to provide the splendid 4MP Super HD clarity. Whether you view the live stream by day or by moonlight, you'll get a new level of details and colors that was not possible before.

Various Modes for Various Needs

Three various modes of high-performance, power-saving and standby modes, are integrated into the camera, for various need. With the recommended power-saving mode, the camera record motions, and push notifications for 1 day round. (Note: the camera last for a week with standby mode. In addition, the high-performance is only used for testing and troubleshooting.)

Perform Standalone Outdoor

Designed to perform standalone, the outdoor camera comes with 8 GB of eMMC capacity and a MicroSD card slot (support TF card up to 256GB). Recode more clips without worrying frequently data overwriting or monthly cloud fees. (Be mindful to take out the SIM card or MicroSD card if you want to return the camera.)

Built to be Prominent in the Harshest Climates

IP66 rated, the powerful weatherproof camera, is designed to work for extreme indoor & outdoor use from 32 °F/0 °C to 104 °F/40 °C (the camera cannot work when the temperature beyond 32 °F - 104 °F). Even the Force 8 gale of wind speed up to 75 knots proves to be a breeze for the camera.

Each camera will be equipped with a power supply, not pure wireless products. The wireless signal distance is related to the installation environment, such as: cement walls, glass, metal objects, electromagnetic, WiFi signals, etc. Please choose a suitable installation location to avoid signal interference.

Introducing the NightChromaTM NCK400 - Advanced 4MP 8-Channel PoE Security System with Acme Color Night Vision and Super Aperture f/1.0. Experience the future of surveillance with this cutting-edge system that combines superior technology and precision engineering. With its four high-resolution cameras and 8-channel capacity, you can easily monitor every corner of your property. Its groundbreaking Acme Colour Night Vision sets the NightChromaTM NCK400 apart, offering unrivalled clarity and detail even in low-light conditions. Say goodbye to grainy footage and hello to vivid, true-to-life colours that capture every crucial moment. Equipped with a remarkable f/1.0 Super Aperture, this system maximizes light sensitivity, ensuring exceptional image quality day and night. Experience enhanced clarity and reduced noise, giving you the peace of mind of knowing you won't miss a single detail. With Active Alignment technology, the NightChromaTM NCK400 guarantees precise camera positioning for optimal coverage and accuracy. Rest assured that you'll clearly see any potential threats or suspicious activities. Upgrade your security measures today with the NightChromaTM NCK400. Immerse yourself in a world of superior surveillance and unparalleled performance. Trust in our state-of-the-art technology to protect what matters most to you.
Introducing the VC500 - AC500 - 3K Dual Light Outdoor PoE Security Camera: Enhance Your Surveillance with Unparalleled Features! Experience the next level of security with our advanced outdoor camera. Capture crystal-clear images and videos with its impressive 3072*1728 resolution and f/1.6 aperture, even in low-light conditions (0.005 Lux). Benefit from dual light technology, combining colour and IR night vision for round-the-clock monitoring. Detect and identify humans and vehicles effortlessly, thanks to our cutting-edge detection capabilities. With a built-in microphone, you can also capture audio, adding an extra layer of security. Rest assured, its IP67 rating ensures durability in harsh weather conditions. Upgrade your surveillance system today and enjoy unparalleled protection with the VC500 - AC500 - 3K Dual Light Outdoor PoE Security Camera.
Introducing the NightChromaTM NCD800: The Ultimate 4K Outdoor Panoramic PoE Dual Lens Security Camera. With its impressive features, this camera sets a new standard for security. Equipped with an f/1.0 Super Aperture, it captures stunningly clear footage even in low-light conditions (0.0005 Lux). Say goodbye to dark corners and blurry images. Experience the power of Acme Color Night Vision, which brings vibrant colours to your surveillance, ensuring every detail is captured accurately. Enhanced security is at your fingertips with the NightChromaTM NCD800. Its Active Siren and Strobe feature alert intruders and draws attention to potential threats. With Human & Vehicle Detection technology, you can rest assured that you'll be promptly notified of any suspicious activity. The Intelligent Behavior Analysis system adds another layer of protection by analyzing patterns and identifying abnormal behaviour. Stay connected and in control with the Two-Way Audio functionality, allowing you to communicate remotely through the camera. Whether deterring unwanted visitors or monitoring your property, this feature enhances your security experience. The NightChromaTM NCD800 is the ultimate choice for comprehensive security solutions. Trust in its cutting-edge technology and advanced features to safeguard your property and loved ones. Upgrade your surveillance capabilities today and enjoy unparalleled peace of mind.
Introducing the NightChromaTM NCA200: Unleash the Power of Color Night Vision Security! Experience the pinnacle of security technology with the NightChromaTM NCA200 - a game-changer in surveillance. Equipped with cutting-edge features, this 1080p security camera redefines nighttime monitoring. With an impressive f/1.0 aperture and an astonishingly low 0.001 Lux sensitivity, it captures vibrant and detailed footage even in the darkest environments. Get a wide-angle perspective with the 121° Field of View, ensuring no crucial detail escapes your sight. Plus, with Active Alignment technology, you can rely on precise and accurate image alignment for crystal-clear visuals. Stay one step ahead of intruders and safeguard your property like never before. The NightChromaTM NCA200 combines exceptional image quality, low-light performance, and advanced functionality to provide unrivalled security solutions. Whether monitoring your home or protecting your business, this state-of-the-art security camera ensures you never miss a moment. Upgrade your surveillance system with the NightChromaTM NCA200 and discover a new level of clarity, versatility, and peace of mind. Don't compromise on security - choose the industry-leading choice for reliable, high-performance security cameras.
Introducing the NightChromaTM NCK800 – A Powerful 4K 8-Channel PoE Security System with Enhanced Features. Experience superior security with our state-of-the-art surveillance solution. Equipped with cutting-edge technology, this system offers unmatched performance and reliability. Capture Crystal Clear Details: With 4K resolution and 8-channel support, our NCK800 system delivers unparalleled image clarity, capturing every detail precisely. Unleash the Power of Color Night Vision: Thanks to the f/1.0 Super Aperture, our system provides exceptional low-light performance, allowing you to see vivid, full-colour images even in the darkest conditions. Advanced Intelligence at Your Fingertips: Benefit from intelligent behaviour analysis, human and vehicle detection, and 2CH 4K decoding capability. Our system ensures you receive accurate notifications and alerts, making it easier than ever to identify potential threats. Immersive Wide-Angle Viewing: With a 124° Field of View (FoV), our cameras provide expansive coverage, minimizing blind spots and maximizing your surveillance reach. Built-in Mic for Enhanced Audio: Enjoy the added advantage of a built-in microphone, enabling clear audio capture to complement the visual feed, ensuring comprehensive security monitoring. Reliable and Easy-to-Use: Our NCK800 system is designed with your convenience in mind. Installation and setup are hassle-free, and the intuitive user interface allows for effortless monitoring and control. Elevate your security to the next level with the NightChromaTM NCK800 – your trusted solution for protecting what matters most. Experience unparalleled performance and peace of mind. Upgrade your security system today.
Weight
N/A
N/A
N/A
N/A
N/A
N/A
Dimensions
N/A
N/A
N/A
N/A
N/A
N/A
Additional information

| | |
| --- | --- |
| HDD Capacity | 1TB, 2TB, 3TB, 4TB, 6TB, None |
| Appearance | Bullet, Turret |

| | |
| --- | --- |
| Appearance | Bullet, Turret |
| color | Black, White |
| Micro SD | 128GB, 256GB, None |

| | |
| --- | --- |
| Weight | N/A |
| Appearance | Bullet, Turret |
| Micro SD | 128GB, 256GB, None |

| | |
| --- | --- |
| Weight | N/A |
| Appearance | Bullet, Turret |

| | |
| --- | --- |
| HDD Capacity | 10TB, 1TB, 2TB, 3TB, 4TB, 6TB, 8TB, None |
| Appearance | Bullet, Turret (Black), Turret (White) |