SNC800 – 4K 4G LTE Solar-Powered Outdoor Security Camera
In Stock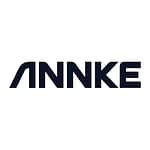 Description
All-day Protection – 24/7 Color Imaging
The 2.8/4 MM lens covers up to 124°/102° diagonal FoV and delivers the best 4K Ultra HD (3840 x 2160@25fps) footage in all environments, every detail is captured in clear clarity, ensuring that no event or incident goes unnoticed. But what truly sets it apart is its exceptional TRUE acme colour night vision capability, this camera utilizes advanced technology to deliver vivid and detailed colour images, ensuring you never miss critical details, even in the darkest of nights.
Designed for A Variety of Industry Applications
The solar-powered 4G camera can be used in areas that are not suitable for laying wired network and electrical supply lines, and locations with challenging environments that require device stability. Industry applications range from construction sites, monitoring farms, temporary site locations, electric power cable lines, water and river systems, oil pipelines, and forests.
Reliable Performance, Stay Strong
Made of tough metal, the heavy-duty camera can withstand large impacts and is highly resistant to corrosion. IP67-rated, this camera can be used in a variety of extreme environments from -20 °F/-30° C to 140 °F/60° C. It's well-suited for construction sites, outdoor venues, special event locations, and more.
100% Wire-Free, No Wiring Hassles
Built-in 30 Ah chargeable lithium battery and 80W solar panel, it ensures that you never have to worry about battery life or electricity shortages. It remains fully charged at all times, enabling a completely wire-free outdoor security experience. Power is no longer a problem.
Works Perfectly with No WiFi
Compatible with LTE-TDD/LTE-FDD/WCDMA/GSM 4G networks, the outdoor-ready 4G LTE camera can perfectly work in remote and faraway areas without wireless or PoE networking. Stay connected and capture every moment with ease, thanks to its support for Micro SIM cards, enabling seamless mobile communication.
Perform Standalone Outdoor
Designed to perform standalone, the outdoor camera comes with 64GB of eMMC capacity and a MicroSD card slot (support TF card up to 256GB). Recoding more clips without worrying frequently data overwriting or monthly cloud fees.
Experience Stunning Image Quality
This camera boasts an impressive 120 dB true WDR for unparalleled dynamic range, 3D DNR for noise reduction, and advanced BLC & HLC features for optimal exposure control. Enjoy crystal-clear visuals, even in challenging lighting conditions. Elevate your viewing experience with our state-of-the-art technology.
Camera
Image Sensor
1/1.2" Progressive Scan CMOS
Max resolution
3840 × 2160
Main Stream
50 Hz: 12.5 fps (3840 × 2160, 2688 × 1520, 1920 × 1080, 1280 × 720)
60 Hz: 15 fps (3840 × 2160, 2688 × 1520, 1920 × 1080, 1280 × 720)
Substream
50 Hz: 12.5 fps (640 × 480, 640 × 360)
60 Hz: 15 fps (640 × 480, 640 × 360)
Video Compression
Main stream: H.265
Sub-stream: H.265/MJPEG
*Full power mode: main stream supports H.265+
Video Bitrate
32 Kbps to 16 Mbps
Lens
2.8 mm@F1.0
DORI
D: 44 m, O: 17.5 m, R: 9 m, I: 4.5 m
Angle of View
Horizontal FOV: 101.6°, vertical FOV: 52.4°, diagonal FOV: 124°
Min. Illumination
Color: 0.0005 Lux @ (F1.0, AGC ON), B/W: 0 Lux with white light
Supplement Light Type
White Light
Supplement Light Range
Up to 30 m
Basic Event
Motion detection(human and vehicle targets classification), video tampering alarm, exception
Smart Event
Line crossing detection,intrusion detection,region entrance detection,region exiting detection, unattended baggage detection, object removal detection, The smart events are only supported under full power mode.Focus on human and vehicle targets classification based on deep learning.
Image Enhancement
BLC, HLC, 3D DNR
Wide Dynamic Range
120 dB WDR
Protocols
TCP/IP, ICMP, HTTP, HTTPS, FTP, DHCP, DNS, DDNS, RTP, RTSP, RTCP, NTP,UPnP, SMTP,SNMP, IGMP, 802.1X, QoS, IPv6, UDP, Bonjour, SSL/TLS
API
Open Network Video Interface Version 18.12,  ISAPI, ISUP
Region of Interest (ROI)
4 fixed regions for main stream
Privacy Mask
4 programmable polygon privacy masks
General Function
Anti-flicker, heartbeat, mirror, privacy masks, flash log, password reset via email, pixel counter,remote access, image parameters switch
Ethernet
1 RJ45 10 M/100 M self-adaptive Ethernet port
Mobile Communication
SIM Card Type
MicroSIM
Frequency
EU:  LTE-TDD: Band38/40/41
LTE-FDD: Band1/3/5/7/8/20/28
WCDMA: Band1/5/8
GSM: Band3/5/8

US: LTE-FDD: Band2/4/5/12/13/17/66/71
WCDMA: Band2/4/5

LA: LTE-TDD: Band38/40
LTE-FDD: Band1/2/3/4/5/7/8/12/17/20/28/66
WCDMA: Band1/2/3/4/5/8
GSM: Band2/3/5/8

JP: LTE-TDD: Band41
LTE-FDD: Band1/3/8/11/18/19/21/26/28
WCDMA: Band1/8

Standard
EU: LTE-TDD/LTE-FDD/WCDMA/GSM
US: LTE-FDD/WCDMA
LA: LTE-TDD/LTE-FDD/WCDMA/GSM
JP: LTE-TDD/LTE-FDD/WCDMA
General
Housing
Front cover: metal, body: metal, bracket: metal
Color
White
RS-485
1 RS-485 (half duplex)
Storage
Built-in 64 GB eMMC storage, built-in microSD/SDHC/SDXC Slot, up to 256 GB, NAS
Ethernet Interface
1 RJ45 10 M/100 M self-adaptive Ethernet port
Hardware Reset
Yes
Operating Power
12 VDC ± 20%, Ø5.5 mm coaxial power plug
1. Standby power consumption: 53 mW
2. The average power consumption of 24 hours: 2 W (4G transmission is excluded).
3. The max. power consumption: 3.2 W
Operating Temperature
-20 °C to 60 °C (-4 °F to 140 °F)
Indoor/Outdoor Use
Indoor/Outdoor
Protection
IP67, wind resistance 12 level, up to 40 m/s wind speed resistance
Dimension (L X W X H)
829.9 × 696.3 × 760 mm (32.7" × 27.4" × 30") (Max. size of the camera after it is completely assembled)
Weight
Approx. 25.4 kg (56.0 lb.)
Package Dimension
862 × 292 × 765 mm (33.9" × 11.5" × 30.1")
Weight
Approx. 30.1 kg (66.3 lb.)
Solar Panel
Photovoltaic panels
80W
Dimension
760 × 640 mm(29.9" × 25.2")
Battery
Battery Type
Lithium
Capacity
30 Ah
Max. Output Voltage
12.6 V
Battery Voltage
10.8 V
Operating Temperature
Charging: -20 °C to 45 °C (-4 °F to 113 °F)
Discharging: -20 °C to 60 °C (-4 °F to 140 °F)
Battery Life
More than 500 cycles
Battery Weight
Approx. 3.3 kg (7.3 lb.)
Extended Dimension
236 × 154 × 80 mm (9.3" × 6.1" × 3.2")
Only logged in customers who have purchased this product may leave a review.
Quick Comparison
Settings
SNC800 - 4K 4G LTE Solar-Powered Outdoor Security Camera

remove

NightChromaTM NCK400 - 4MP 16 Channel 8 Camera PoE Security System

remove

NightChromaTM NC400 - 4MP Outdoor PoE Security Camera

remove

C500 - 5MP Outdoor PoE Security IP Camera

remove

4K 4 Channel H.265+ PoE NVR

remove

NightChromaTM NCD800 – 4K Outdoor Panoramic PoE Dual Lens Security Camera

remove

Name
SNC800 - 4K 4G LTE Solar-Powered Outdoor Security Camera

remove

NightChromaTM NCK400 - 4MP 16 Channel 8 Camera PoE Security System

remove

NightChromaTM NC400 - 4MP Outdoor PoE Security Camera

remove

C500 - 5MP Outdoor PoE Security IP Camera

remove

4K 4 Channel H.265+ PoE NVR

remove

NightChromaTM NCD800 – 4K Outdoor Panoramic PoE Dual Lens Security Camera

remove

Image
SKU
I91BU0102
I81HD01
Rating
Price

£

1,911.00

£

1,788.78 –

£

2,100.78

£

135.17 –

£

187.18

£

47.76 –

£

96.94

£

168.98 –

£

584.98

£

405.58 –

£

448.22
Stock

In Stock

In Stock

In Stock

In Stock

In Stock

In Stock

Availability
In Stock
In Stock
In Stock
In Stock
In Stock
In Stock
Add to cart
Description
Equipped with a remarkable f/1.0 Super Aperture, this system maximizes light sensitivity, ensuring exceptional image quality day and night. Experience enhanced clarity and reduced noise, giving you the peace of mind of knowing you won't miss a single detail.
With NightChromaTM NC400, you can expect unparalleled clarity and detail, even in the darkest environments. Gone are the days of grainy black-and-white footage - embrace the vivid colours that define the future of surveillance.
Enhance Your Security with the C500 - 5MP Outdoor PoE Security IP Camera: Crystal Clear Imaging, Color Night Vision, Built-in Mic & SD Card Slot, IP67 Waterproof, RTSP & ONVIF Supported, Alexa Integration.
Upgrade your security system with our state-of-the-art 4K 4 Channel H.265+ PoE NVR. Experience unparalleled video quality and clarity, capturing every detail with stunning precision. With RTSP and ONVIF support, our NVR seamlessly integrates with your existing cameras and network infrastructure, providing a hassle-free setup.
Enhanced security is at your fingertips with the NightChromaTM NCD800. Its Active Siren and Strobe feature alert intruders and draws attention to potential threats. With Human & Vehicle Detection technology, you can rest assured that you'll be promptly notified of any suspicious activity.
Content

All-day Protection – 24/7 Color Imaging

The 2.8/4 MM lens covers up to 124°/102° diagonal FoV and delivers the best 4K Ultra HD (3840 x 2160@25fps) footage in all environments, every detail is captured in clear clarity, ensuring that no event or incident goes unnoticed. But what truly sets it apart is its exceptional TRUE acme colour night vision capability, this camera utilizes advanced technology to deliver vivid and detailed colour images, ensuring you never miss critical details, even in the darkest of nights.

Designed for A Variety of Industry Applications

The solar-powered 4G camera can be used in areas that are not suitable for laying wired network and electrical supply lines, and locations with challenging environments that require device stability. Industry applications range from construction sites, monitoring farms, temporary site locations, electric power cable lines, water and river systems, oil pipelines, and forests.

Reliable Performance, Stay Strong

Made of tough metal, the heavy-duty camera can withstand large impacts and is highly resistant to corrosion. IP67-rated, this camera can be used in a variety of extreme environments from -20 °F/-30° C to 140 °F/60° C. It's well-suited for construction sites, outdoor venues, special event locations, and more.

100% Wire-Free, No Wiring Hassles

Built-in 30 Ah chargeable lithium battery and 80W solar panel, it ensures that you never have to worry about battery life or electricity shortages. It remains fully charged at all times, enabling a completely wire-free outdoor security experience. Power is no longer a problem.

Works Perfectly with No WiFi

Compatible with LTE-TDD/LTE-FDD/WCDMA/GSM 4G networks, the outdoor-ready 4G LTE camera can perfectly work in remote and faraway areas without wireless or PoE networking. Stay connected and capture every moment with ease, thanks to its support for Micro SIM cards, enabling seamless mobile communication.

Perform Standalone Outdoor

Designed to perform standalone, the outdoor camera comes with 64GB of eMMC capacity and a MicroSD card slot (support TF card up to 256GB). Recoding more clips without worrying frequently data overwriting or monthly cloud fees.

Experience Stunning Image Quality

This camera boasts an impressive 120 dB true WDR for unparalleled dynamic range, 3D DNR for noise reduction, and advanced BLC & HLC features for optimal exposure control. Enjoy crystal-clear visuals, even in challenging lighting conditions. Elevate your viewing experience with our state-of-the-art technology.
Introducing the NightChromaTM NCK400 - Advanced 4MP 8-Channel PoE Security System with Acme Color Night Vision and Super Aperture f/1.0. Experience the future of surveillance with this cutting-edge system that combines superior technology and precision engineering. With its four high-resolution cameras and 8-channel capacity, you can easily monitor every corner of your property. Its groundbreaking Acme Colour Night Vision sets the NightChromaTM NCK400 apart, offering unrivalled clarity and detail even in low-light conditions. Say goodbye to grainy footage and hello to vivid, true-to-life colours that capture every crucial moment. Equipped with a remarkable f/1.0 Super Aperture, this system maximizes light sensitivity, ensuring exceptional image quality day and night. Experience enhanced clarity and reduced noise, giving you the peace of mind of knowing you won't miss a single detail. With Active Alignment technology, the NightChromaTM NCK400 guarantees precise camera positioning for optimal coverage and accuracy. Rest assured that you'll clearly see any potential threats or suspicious activities. Upgrade your security measures today with the NightChromaTM NCK400. Immerse yourself in a world of superior surveillance and unparalleled performance. Trust in our state-of-the-art technology to protect what matters most to you.

Experience the Future of Video Surveillance: NightChromaTM NC400

Unlock the true potential of colour night vision with NightChromaTM NC400. Our team of experts leverages top-level R&D abilities, employs only the finest materials, and utilizes cutting-edge manufacturing techniques to bring you the most advanced solution in the market. Witness the incomparable 4MP QHD colour night vision that sets new standards in video surveillance. Discover a realm where darkness loses its grip as our revolutionary technology combines the world's leading-edge technologies. With NightChromaTM NC400, you can expect unparalleled clarity and detail, even in the darkest environments. Gone are the days of grainy black-and-white footage - embrace the vivid colours that define the future of surveillance. Embodying excellence, our meticulously crafted product ensures every aspect is of the highest grade. Immerse yourself in a world where every pixel counts, providing unmatched visibility and peace of mind. Experience the difference between NightChromaTM NC400 and elevate your video surveillance to new heights. Don't settle for anything less than the best – secure your surroundings with the pinnacle of colour night vision technology.
Enhance Your Security with the C500 - 5MP Outdoor PoE Security IP Camera: Crystal Clear Imaging, Color Night Vision, Built-in Mic & SD Card Slot, IP67 Waterproof, RTSP & ONVIF Supported, Alexa Integration. Upgrade your security system with the advanced C500 - 5MP Outdoor PoE Security IP Camera. Experience unparalleled image quality and clarity, ensuring every detail is captured precisely. Benefit from colour night vision, allowing you to monitor your premises even in low-light conditions. With a built-in microphone and SD card slot, this camera offers seamless audio recording and local storage options, eliminating the need for additional equipment. Rest assured, knowing your footage is securely stored. Designed to withstand harsh outdoor environments, the C500 is IP67 waterproof, ensuring reliable rain, snow, or heat performance. Its durable construction guarantees long-lasting protection for your property. Enjoy seamless integration with other security systems using RTSP and ONVIF protocols. The camera effortlessly integrates with your existing setup, providing a hassle-free experience. Experience the convenience of voice control with Alexa compatibility. Monitor your camera feeds, review recordings, and control settings effortlessly using voice commands. Upgrade your security measures with the C500 - 5MP Outdoor PoE Security IP Camera, and gain peace of mind knowing your property is under constant surveillance with top-of-the-line features and seamless integration options.
4CH PoE IP Camera Input This PoE NVR is plug and play, easy to configure, access and control. You can connect all your PoE IP cameras to the NVR and manage them directly through their ethernet cables for ultimate ease and convenience in a home security system. Powerful NVR with Strong Compatibility This NVR is connectable to PoE IP cameras of up to 4K resolution. You can take full advantage of your cameras and control them. Connectable to IP Cameras Supporting H.265+ IP cameras supporting H.265+/H.265/H.264+/H.264 coding formats are connectable to the NVR. After adding a camera supporting H.265+, you can enable it to maximize storage space and enjoy ultra-long recording, up to 7x longer than H.264 under normal conditions. Customizable Motion Detection You can mark out the relevant areas for motion detection to minimize false alerts and save storage space. Besides, if you don't want others to view certain areas' recordings, you can block out these areas on each camera too effectively. Smart Motion-Triggered Alerts Whenever motion detection is triggered in your customized areas, you will receive instant email alerts with snapshots and app alarm pushes even when you're away. Thus, you can know what happens in your house and take appropriate precautions promptly. Quick Remote Monitoring Consolidating your security system into your smartphone, tablet, and PC can be simple with our free viewing app. Download "Annke Vision" on your mobile devices, quickly scan the QR-code to add the system, and then watch live video from anywhere. 4K Video Output to Display Ultra Clearness This surveillance NVR supports up to 4K video input/output. You can add 4K cameras to this NVR, then connect it to your exquisite 4K TV or monitor to display top-of-the-line megapixel quality. Now it is easier to capture all the tiny details you need, like license plates, faces, packages, etc. Save Time with Smart Search/Playback Function The smart search function allows you to mark out the specific area you need for playback. And the smart playback function can fast-forward or skip the still images and offer you the video with movements in your selected areas and period. While with normal playback, you need to check the video with movements frame by frame manually.
Introducing the NightChromaTM NCD800: The Ultimate 4K Outdoor Panoramic PoE Dual Lens Security Camera. With its impressive features, this camera sets a new standard for security. Equipped with an f/1.0 Super Aperture, it captures stunningly clear footage even in low-light conditions (0.0005 Lux). Say goodbye to dark corners and blurry images. Experience the power of Acme Color Night Vision, which brings vibrant colours to your surveillance, ensuring every detail is captured accurately. Enhanced security is at your fingertips with the NightChromaTM NCD800. Its Active Siren and Strobe feature alert intruders and draws attention to potential threats. With Human & Vehicle Detection technology, you can rest assured that you'll be promptly notified of any suspicious activity. The Intelligent Behavior Analysis system adds another layer of protection by analyzing patterns and identifying abnormal behaviour. Stay connected and in control with the Two-Way Audio functionality, allowing you to communicate remotely through the camera. Whether deterring unwanted visitors or monitoring your property, this feature enhances your security experience. The NightChromaTM NCD800 is the ultimate choice for comprehensive security solutions. Trust in its cutting-edge technology and advanced features to safeguard your property and loved ones. Upgrade your surveillance capabilities today and enjoy unparalleled peace of mind.
Weight
N/A
N/A
N/A
N/A
N/A
N/A
Dimensions
N/A
N/A
N/A
N/A
N/A
N/A
Additional information

| | |
| --- | --- |
| HDD Capacity | 1TB, 2TB, 3TB, 4TB, 6TB, None |
| Appearance | Bullet, Turret |

| | |
| --- | --- |
| Weight | N/A |
| Appearance | Bullet, Bullet (Mic & SD Card), Turret (Mic & SD Card) |
| MicroSD | No, 128GB, 256GB |

| | |
| --- | --- |
| Appearance | Bullet, Turret |
| Lens | 2.8mm, 4mm |
| Micro SD | 128GB, 256GB, None |

| | |
| --- | --- |
| HDD Capacity | 1TB, 2TB, 3TB, 4TB, 6TB, 8TB, None |

| | |
| --- | --- |
| Weight | N/A |
| Appearance | Bullet, Turret |
| Micro SD | 128GB, 256GB, None |