SPRO 4MP HDCVI Fixed Lens Bullet with POC
In Stock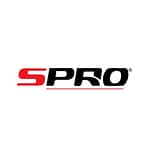 Part Number:  DHQ40/28RW-POC
Camera Resolution  4 Megapixels
Lens  Fixed Lens
IR Distance  Up to 15m IR distance
Protocol  CVI
POC  Yes
Style  Bullet
Description
The DHQ40/28RW-POC is a high-quality surveillance camera designed to meet your security needs with exceptional clarity and performance. With a resolution of 4 megapixels, it captures detailed images and videos, providing you with a clear view of your surroundings.
Equipped with a fixed lens, this camera ensures a focused and reliable monitoring experience. Its infrared technology enables it to provide superior night vision, allowing you to monitor your property even in low-light conditions. The camera can illuminate subjects up to 15 meters away, ensuring excellent visibility in the dark.
The DHQ40/28RW-POC supports the CVI protocol, ensuring seamless integration with your existing surveillance system. It is also Power over Coax (POC) compatible, meaning it can be powered directly through the coaxial cable, simplifying installation and reducing the need for additional power supplies.
Designed in a bullet-style form factor, this camera offers enhanced versatility and durability. Its sleek and compact design makes it suitable for various environments, whether indoor or outdoor, ensuring reliable surveillance for both residential and commercial applications.
Choose the DHQ40/28RW-POC for its exceptional features, superior performance, and ease of installation, providing you with a comprehensive and reliable security solution.
Only logged in customers who have purchased this product may leave a review.
Quick Comparison
Settings
SPRO 4MP HDCVI Fixed Lens Bullet with POC

remove

SPRO 8MP HDCVI Fixed Lens Turret With Built-In Microphone

remove

Argus PT (5/2.4GHz)

remove

NightChromaTM NC800 - 4K Outdoor PoE Security Camera

remove

NightChromaTM NC400 - 4MP Outdoor PoE Security Camera

remove

NightChromaTM NCT400 - 2-in-1 Dual Lens PTZ Security IP Camera

remove

Name
SPRO 4MP HDCVI Fixed Lens Bullet with POC

remove

SPRO 8MP HDCVI Fixed Lens Turret With Built-In Microphone

remove

Argus PT (5/2.4GHz)

remove

NightChromaTM NC800 - 4K Outdoor PoE Security Camera

remove

NightChromaTM NC400 - 4MP Outdoor PoE Security Camera

remove

NightChromaTM NCT400 - 2-in-1 Dual Lens PTZ Security IP Camera

remove

Image
SKU
I81HD01
Rating
Price

£

93.60

£

139.99

£

334.41 –

£

372.63

£

135.17 –

£

187.18

£

623.98 –

£

666.62
Stock

In Stock

In Stock

In Stock

In Stock

In Stock

In Stock

Availability
In Stock
In Stock
In Stock
In Stock
In Stock
In Stock
Add to cart
Description
Part Number:  

DHQ40/28RW-POC

Camera Resolution  4 Megapixels Lens  Fixed Lens IR Distance  Up to 15m IR distance Protocol  CVI POC  Yes Style  Bullet
Camera Resolution  8 Megapixels Lens  Fixed Lens IR Distance  Up to 50m IR distance Protocol  CVI Built-in Mic.  Yes Style  Turret
With its upgraded 2K 4MP resolution, the Argus PT ensures crystal-clear imagery, allowing you to monitor your surroundings precisely. No detail will go unnoticed, providing you with the clarity you need to identify people and vehicles accurately.
Introducing the NightChromaTM NC800: Unparalleled Outdoor PoE Security Camera with 4K Resolution, Acme Color Night Vision, and a Remarkable f/1.0 Super Aperture (0.0005 Lux). This cutting-edge security camera offers many advanced features to enhance your surveillance system.
With NightChromaTM NC400, you can expect unparalleled clarity and detail, even in the darkest environments. Gone are the days of grainy black-and-white footage - embrace the vivid colours that define the future of surveillance.
Equipped with 25X Optical Zoom, you can effortlessly zoom in on specific areas of interest while maintaining excellent image quality. Whether you need to monitor large outdoor spaces or focus on critical details, this camera covers every angle.
Content
The DHQ40/28RW-POC is a high-quality surveillance camera designed to meet your security needs with exceptional clarity and performance. With a resolution of 4 megapixels, it captures detailed images and videos, providing you with a clear view of your surroundings. Equipped with a fixed lens, this camera ensures a focused and reliable monitoring experience. Its infrared technology enables it to provide superior night vision, allowing you to monitor your property even in low-light conditions. The camera can illuminate subjects up to 15 meters away, ensuring excellent visibility in the dark. The DHQ40/28RW-POC supports the CVI protocol, ensuring seamless integration with your existing surveillance system. It is also Power over Coax (POC) compatible, meaning it can be powered directly through the coaxial cable, simplifying installation and reducing the need for additional power supplies. Designed in a bullet-style form factor, this camera offers enhanced versatility and durability. Its sleek and compact design makes it suitable for various environments, whether indoor or outdoor, ensuring reliable surveillance for both residential and commercial applications. Choose the DHQ40/28RW-POC for its exceptional features, superior performance, and ease of installation, providing you with a comprehensive and reliable security solution.
The DHD80/36RW-T-M can capture 4k footage and offer up to 50m IR with a built-in microphone to utilise the audio over co-axe. Feature with compatible recorders. Audio over co-axe allows the camera to transmit audio picked up from its built-in microphone and transmit this over the came co-axe cable as the video transmission. Audio over co-ax compatible recorder is required to utilise this function fully and would allow audio on each channel audio over the co-axe camera is on. Due to the sensitivity of these cameras, you may occasionally get some interference from the power supply. We recommend using either a 3-amp ungrounded power supply or one of the dedicated isolators if using a box power supply.
Introducing the enhanced Argus PT (5/2.4GHz) - the ultimate 2K 4MP Person/Vehicle Detection Camera, now available with advanced features, flexible power options, and exceptional night vision capabilities.

Capture Crisp Details:

With its upgraded 2K 4MP resolution, the Argus PT ensures crystal-clear imagery, allowing you to monitor your surroundings precisely. No detail will go unnoticed, providing you with the clarity you need to identify people and vehicles accurately.

Smart Person/Vehicle Detection:

Equipped with cutting-edge AI technology, the Argus PT boasts an intelligent person/vehicle detection system. This feature distinguishes humans and vehicles, delivering real-time notifications to your connected devices whenever an individual or a vehicle is detected. Stay one step ahead and maintain a watchful eye on your property effortlessly.

Battery or Solar Powered:

We understand the need for flexible power options, which is why Argus PT offers battery and solar power capabilities. Utilize the rechargeable battery to ensure continuous operation without external power sources. Alternatively, take advantage of the solar power option, allowing you to harness the sun's energy and keep the camera functioning indefinitely, even in remote locations.

Enhanced Night Vision:

Never compromise on security, even in low-light conditions. The Argus PT's enhanced night vision feature utilizes advanced infrared technology to provide exceptional visibility after dark. Experience detailed monitoring and enjoy peace of mind knowing your property is safeguarded 24/7.

Weatherproof Durability:

Built to withstand the elements, the Argus PT is IP65 weatherproof rated, protecting it from harsh weather conditions such as rain, snow, and dust. Whether scorching summer heat or frigid winter temperatures, this camera is designed to perform reliably, making it suitable for indoor and outdoor installations.

Wide-Angle Coverage:

The Argus PT offers an impressive wide-angle view, ensuring you can monitor large areas effectively. With a flexible pan and tilt range, you can remotely adjust the camera's position to focus on specific points of interest, providing comprehensive coverage of your property.

Intuitive Mobile App:

Take full control of your Argus PT using the intuitive mobile app, compatible with iOS and Android devices. From anywhere in the world, you can access the camera's live feed, playback recorded footage, customize detection settings, and receive instant alerts when activity is detected. Monitor your property effortlessly and stay connected at all times. The enhanced Argus PT (5/2.4GHz) sets a new standard in surveillance technology. With its exceptional image quality, intelligent detection capabilities, flexible power options, and rugged durability, it offers unparalleled security and peace of mind. Invest in the future of surveillance with Argus PT.

Introducing the NightChromaTM NC800: Unparalleled Outdoor PoE Security Camera with 4K Resolution, Acme Color Night Vision, and a Remarkable f/1.0 Super Aperture (0.0005 Lux). This cutting-edge security camera offers many advanced features to enhance your surveillance system. Experience unrivalled clarity and detail with its 4K resolution, ensuring every corner of your property is captured in stunning high definition. With Acme Color Night Vision technology, the NC800 delivers exceptional low-light performance, providing vivid and accurate colours even in the darkest conditions. The impressive f/1.0 Super Aperture enables exceptional light gathering, resulting in sharp and clear images even in challenging lighting scenarios. Stay one step ahead with intelligent detection capabilities. The NC800 features Human & Vehicle Detection, enabling you to receive accurate alerts tailored to potential threats. Benefit from Intelligent Behavior Analysis, which lets the camera identify and notify you of suspicious activities, enhancing security measures. Capture not just visuals but audio as well, thanks to the built-in microphone. This added feature ensures a complete surveillance solution, enabling you to monitor audio and video in real time. With Alexa compatibility, seamless integration is made possible, empowering you with voice control and effortless access to your security system. Monitor and manage your camera feeds with convenience and ease. Upgrade your security system with the NightChromaTM NC800. Experience exceptional image quality, intelligent detection, and effortless integration. Safeguard your property with confidence.

Experience the Future of Video Surveillance: NightChromaTM NC400

Unlock the true potential of colour night vision with NightChromaTM NC400. Our team of experts leverages top-level R&D abilities, employs only the finest materials, and utilizes cutting-edge manufacturing techniques to bring you the most advanced solution in the market. Witness the incomparable 4MP QHD colour night vision that sets new standards in video surveillance. Discover a realm where darkness loses its grip as our revolutionary technology combines the world's leading-edge technologies. With NightChromaTM NC400, you can expect unparalleled clarity and detail, even in the darkest environments. Gone are the days of grainy black-and-white footage - embrace the vivid colours that define the future of surveillance. Embodying excellence, our meticulously crafted product ensures every aspect is of the highest grade. Immerse yourself in a world where every pixel counts, providing unmatched visibility and peace of mind. Experience the difference between NightChromaTM NC400 and elevate your video surveillance to new heights. Don't settle for anything less than the best – secure your surroundings with the pinnacle of colour night vision technology.
Introducing the NightChromaTM NCT400: The Ultimate 2-in-1 Dual Lens PTZ Security IP Camera. Experience unmatched surveillance capabilities with 3D Positioning, Acme Color Night Vision (0.001 Lux), 25X Optical Zoom, Smart Detection, and 4MP Resolution. This cutting-edge security camera offers unparalleled performance, ensuring crystal-clear footage and enhanced visibility even in low-light conditions. With its innovative dual lens design, you can easily switch between wide-angle coverage and detailed close-ups, providing maximum property monitoring flexibility. The Acme Color Night Vision technology takes low-light surveillance to the next level, capturing vivid, true-to-life colours with exceptional clarity. Say goodbye to grainy black-and-white images and welcome superior nighttime visibility. Equipped with 25X Optical Zoom, you can effortlessly zoom in on specific areas of interest while maintaining excellent image quality. Whether you need to monitor large outdoor spaces or focus on critical details, this camera covers every angle. Smart Detection features enable the camera to detect and notify you of suspicious activity, ensuring you stay informed in real-time. You can immediately act when it matters most with advanced motion detection and intelligent alerts. Capture every detail with 4MP resolution, delivering sharp, crisp images that allow precise identification. Whether for residential or commercial applications, the NightChromaTM NCT400 is designed to meet your security needs with uncompromising quality and reliability. Enhance your surveillance system with the NightChromaTM NCT400 and experience the difference in advanced security technology. Trust in its superior performance to safeguard your property and maintain peace of mind.
Weight
N/A
N/A
N/A
N/A
N/A
N/A
Dimensions
N/A
N/A
N/A
N/A
N/A
N/A
Additional information

| | |
| --- | --- |
| Weight | N/A |
| Appearance | Bullet, Bullet (Mic & SD Card), Turret (Mic & SD Card), Turret (Black), Turret White |
| MicroSD | No, 128GB, 256GB |

| | |
| --- | --- |
| Weight | N/A |
| Appearance | Bullet, Bullet (Mic & SD Card), Turret (Mic & SD Card) |
| MicroSD | No, 128GB, 256GB |

| | |
| --- | --- |
| Micro SD | 128GB, 256GB, None |