SPRO 5MP 4in1 Fixed Lens Bullet with COLOUR NIGHT
In Stock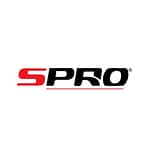 Camera Resolution  5 Megapixels
Lens  Fixed Lens
LED Distance  Up to 40m LED distance
Protocol  4in1: CVI, TVI, AHD & CVBS
Colour Night  Yes
Starlight  Yes
Style  Bullet
Description
Introducing the DHQ50/36LW/40M-4 Bullet Camera, a cutting-edge surveillance solution designed to provide exceptional clarity and performance in any environment. With its advanced features and robust construction, this camera is the perfect choice for monitoring and securing your premises.
Capture every detail with the impressive 5-megapixel camera resolution, ensuring crystal-clear images that allow for precise identification and analysis. The fixed lens ensures a focused view and eliminates the need for manual adjustments, providing hassle-free installation and operation.
Equipped with high-powered LEDs, this camera offers an impressive night vision range of up to 40 meters, ensuring that you can monitor your property even in low-light conditions. Rest assured knowing that your surveillance system covers a wide area, providing enhanced security and peace of mind.
The DHQ50/36LW/40M-4 supports a versatile range of protocols, including CVI, TVI, AHD, and CVBS. This 4in1 compatibility allows for seamless integration with various systems, ensuring maximum flexibility and compatibility with your existing infrastructure.
Enhance your surveillance capabilities with the color night vision feature, enabling you to capture vivid and detailed footage even in low-light scenarios. Experience improved visibility and enhanced video quality, empowering you to identify crucial details and events with accuracy.
Thanks to the innovative starlight technology, the DHQ50/36LW/40M-4 excels in low-light conditions, delivering exceptional image quality with reduced noise and improved sensitivity. This technology allows for clearer images, better color reproduction, and increased detail, providing you with reliable monitoring capabilities day and night.
With its sleek bullet-style design, this camera combines functionality with an aesthetic appeal. The bullet shape offers a versatile mounting option, allowing you to install it on walls, ceilings, or other surfaces effortlessly. Its durable construction ensures reliable performance, making it suitable for both indoor and outdoor applications.
Choose the DHQ50/36LW/40M-4 Bullet Camera for a surveillance solution that delivers outstanding image quality, advanced features, and reliable performance. Safeguard your premises with confidence and enjoy the peace of mind that comes with enhanced security and surveillance capabilities.
Only logged in customers who have purchased this product may leave a review.
Quick Comparison
Settings
SPRO 5MP 4in1 Fixed Lens Bullet with COLOUR NIGHT

remove

NightChromaTM NCK800 – 4K 8 Channel 8 Camera PoE Security System

remove

4K 32 Channel PoE NVR Recorder with 16 PoE

remove

6MP 8 Channel H.265+ PoE NVR

remove

NightChromaTM NC400 - 4MP Outdoor PoE Security Camera

remove

VC500 - 5MP Vandal-Resistant Outdoor PoE IP Camera

remove

Name
SPRO 5MP 4in1 Fixed Lens Bullet with COLOUR NIGHT

remove

NightChromaTM NCK800 – 4K 8 Channel 8 Camera PoE Security System

remove

4K 32 Channel PoE NVR Recorder with 16 PoE

remove

6MP 8 Channel H.265+ PoE NVR

remove

NightChromaTM NC400 - 4MP Outdoor PoE Security Camera

remove

VC500 - 5MP Vandal-Resistant Outdoor PoE IP Camera

remove

Image
SKU
I81HD01
Rating
Price

£

83.97

£

4,029.98 –

£

4,588.98

£

939.98 –

£

3,644.18

£

181.98 –

£

597.98

£

135.17 –

£

187.18

£

119.99 –

£

181.98
Stock

In Stock

In Stock

In Stock

In Stock

In Stock

In Stock

Availability
In Stock
In Stock
In Stock
In Stock
In Stock
In Stock
Add to cart
Description
Camera Resolution  5 Megapixels Lens  Fixed Lens LED Distance  Up to 40m LED distance Protocol  4in1: CVI, TVI, AHD & CVBS Colour Night  Yes Starlight  Yes Style  Bullet
Advanced Intelligence at Your Fingertips: Benefit from intelligent behaviour analysis, human and vehicle detection, and 2CH 4K decoding capability. Our system ensures you receive accurate notifications and alerts, making it easier than ever to identify potential threats.
Upgrade your security surveillance system with our advanced 4K 32 Channel PoE NVR Recorder. Equipped with 16 PoE ports, this state-of-the-art device offers seamless connectivity and power supply to your IP cameras.
Experience enhanced security with our state-of-the-art 6MP 8 Channel H.265+ PoE NVR. Designed to deliver superior performance, this advanced network video recorder offers seamless integration and exceptional image quality.
With NightChromaTM NC400, you can expect unparalleled clarity and detail, even in the darkest environments. Gone are the days of grainy black-and-white footage - embrace the vivid colours that define the future of surveillance.
Enhance Security with the VC500 - 5MP Vandal-Resistant Outdoor PoE IP Camera: Unmatched Performance, Color Night Vision, SD Card Slot, and RTSP & ONVIF Support.
Content
Introducing the DHQ50/36LW/40M-4 Bullet Camera, a cutting-edge surveillance solution designed to provide exceptional clarity and performance in any environment. With its advanced features and robust construction, this camera is the perfect choice for monitoring and securing your premises. Capture every detail with the impressive 5-megapixel camera resolution, ensuring crystal-clear images that allow for precise identification and analysis. The fixed lens ensures a focused view and eliminates the need for manual adjustments, providing hassle-free installation and operation. Equipped with high-powered LEDs, this camera offers an impressive night vision range of up to 40 meters, ensuring that you can monitor your property even in low-light conditions. Rest assured knowing that your surveillance system covers a wide area, providing enhanced security and peace of mind. The DHQ50/36LW/40M-4 supports a versatile range of protocols, including CVI, TVI, AHD, and CVBS. This 4in1 compatibility allows for seamless integration with various systems, ensuring maximum flexibility and compatibility with your existing infrastructure. Enhance your surveillance capabilities with the color night vision feature, enabling you to capture vivid and detailed footage even in low-light scenarios. Experience improved visibility and enhanced video quality, empowering you to identify crucial details and events with accuracy. Thanks to the innovative starlight technology, the DHQ50/36LW/40M-4 excels in low-light conditions, delivering exceptional image quality with reduced noise and improved sensitivity. This technology allows for clearer images, better color reproduction, and increased detail, providing you with reliable monitoring capabilities day and night. With its sleek bullet-style design, this camera combines functionality with an aesthetic appeal. The bullet shape offers a versatile mounting option, allowing you to install it on walls, ceilings, or other surfaces effortlessly. Its durable construction ensures reliable performance, making it suitable for both indoor and outdoor applications. Choose the DHQ50/36LW/40M-4 Bullet Camera for a surveillance solution that delivers outstanding image quality, advanced features, and reliable performance. Safeguard your premises with confidence and enjoy the peace of mind that comes with enhanced security and surveillance capabilities.
Introducing the NightChromaTM NCK800 – A Powerful 4K 8-Channel PoE Security System with Enhanced Features. Experience superior security with our state-of-the-art surveillance solution. Equipped with cutting-edge technology, this system offers unmatched performance and reliability. Capture Crystal Clear Details: With 4K resolution and 8-channel support, our NCK800 system delivers unparalleled image clarity, capturing every detail precisely. Unleash the Power of Color Night Vision: Thanks to the f/1.0 Super Aperture, our system provides exceptional low-light performance, allowing you to see vivid, full-colour images even in the darkest conditions. Advanced Intelligence at Your Fingertips: Benefit from intelligent behaviour analysis, human and vehicle detection, and 2CH 4K decoding capability. Our system ensures you receive accurate notifications and alerts, making it easier than ever to identify potential threats. Immersive Wide-Angle Viewing: With a 124° Field of View (FoV), our cameras provide expansive coverage, minimizing blind spots and maximizing your surveillance reach. Built-in Mic for Enhanced Audio: Enjoy the added advantage of a built-in microphone, enabling clear audio capture to complement the visual feed, ensuring comprehensive security monitoring. Reliable and Easy-to-Use: Our NCK800 system is designed with your convenience in mind. Installation and setup are hassle-free, and the intuitive user interface allows for effortless monitoring and control. Elevate your security to the next level with the NightChromaTM NCK800 – your trusted solution for protecting what matters most. Experience unparalleled performance and peace of mind. Upgrade your security system today.
Enhance Security Monitoring with our Cutting-Edge 4K 32 Channel PoE NVR Recorder Upgrade your security surveillance system with our advanced 4K 32 Channel PoE NVR Recorder. Equipped with 16 PoE ports, this state-of-the-art device offers your IP cameras seamless connectivity and power supply. Experience unparalleled video quality with 12MP resolution, ensuring crystal-clear footage for accurate monitoring and identification. Efficient Storage and Easy Expansion: With four hard drive bays, our NVR recorder provides ample space for storing critical video data. Benefit from H.265+ compression technology, maximizing storage capacity without compromising video quality. Expand your storage capabilities effortlessly and store more footage for extended periods. Stay Informed with Intelligent Motion Detection: Our NVR recorder features intelligent motion detection, enabling precise monitoring and alert notifications when movement is detected. Be instantly notified of potential threats, allowing you to take immediate action and ensure the safety of your premises. Seamless Remote Access: Enjoy the convenience of remote access to your security system from anywhere, anytime. Monitor live feeds, review recorded footage, and manage settings remotely through our user-friendly interface. Stay connected and in control, even when you're away. Trustworthy Security Solution: We are committed to providing reliable and robust security solutions. Our 4K 32 Channel PoE NVR Recorder is designed with the latest technology and built to perform consistently, giving you peace of mind knowing that your property and assets are safeguarded. Upgrade your security system today with our cutting-edge NVR recorder and experience superior video quality, intelligent monitoring, and effortless remote access. Contact us now to take the first step towards enhanced security and protection.
Up to 6MP Super HD Stream & Record Network video recorder supports up to 8 PoE IP security cameras for 6MP live stream, playback and recording. Enjoy 24/7 non-stop recordings all year round. Advanced H.265+ Video Compression 8CH PoE NVR adopts H.265+ coding to offer a faster & smoother stream experience than H.265/H.264+/H.264 systems. It enables longer video recording time, saves your budget on buying extra HDDs, and reduces bandwidth consumption. Plug-and-Play PoE Connection Connect the NVR to the PoE security cameras via Ethernet cables for data and power transmission without messy wiring. Link the NVR to the router and power on the NVR to get a 24/7 record event without the Internet. Email Alerts & App Pushes Get instant email alerts, and app pushes if there is anything unusual. Locate the vital motion videos with smart playback. Connect the NVR to a TV or monitor with HDMI and VGA outputs for local streaming. Remote Access with All Smart Devices Access and manage the PoE NVR remotely via iPhone or Android smartphones, iPad, PC or main browsers, including Google Chrome, Safari, Firefox, Internet Explorer, etc., when you are in the office or travelling. Secure Encryptions and Protocols Users can log in to the device only with the correct login password. Get a live stream with the necessary preset verification code. Multi-level encryptions protect the stream transmission & downloading from hackers.

Experience the Future of Video Surveillance: NightChromaTM NC400

Unlock the true potential of colour night vision with NightChromaTM NC400. Our team of experts leverages top-level R&D abilities, employs only the finest materials, and utilizes cutting-edge manufacturing techniques to bring you the most advanced solution in the market. Witness the incomparable 4MP QHD colour night vision that sets new standards in video surveillance. Discover a realm where darkness loses its grip as our revolutionary technology combines the world's leading-edge technologies. With NightChromaTM NC400, you can expect unparalleled clarity and detail, even in the darkest environments. Gone are the days of grainy black-and-white footage - embrace the vivid colours that define the future of surveillance. Embodying excellence, our meticulously crafted product ensures every aspect is of the highest grade. Immerse yourself in a world where every pixel counts, providing unmatched visibility and peace of mind. Experience the difference between NightChromaTM NC400 and elevate your video surveillance to new heights. Don't settle for anything less than the best – secure your surroundings with the pinnacle of colour night vision technology.
Enhance Security with the VC500 - 5MP Vandal-Resistant Outdoor PoE IP Camera: Unmatched Performance, Color Night Vision, SD Card Slot, and RTSP & ONVIF Support. Upgrade your security system with the VC500 - a 5MP vandal-resistant outdoor PoE IP camera. Experience unparalleled performance and peace of mind with its advanced features. Benefit from crystal-clear surveillance footage, even in low-light conditions, thanks to its exceptional colour night vision capability. With an integrated SD card slot, conveniently store and access video recordings locally. The camera's compatibility with RTSP and ONVIF protocols ensures seamless integration with your existing security infrastructure. Safeguard your property with confidence using the VC500, designed to provide top-notch security and reliability.
Weight
N/A
N/A
N/A
N/A
N/A
N/A
Dimensions
N/A
N/A
N/A
N/A
N/A
N/A
Additional information

| | |
| --- | --- |
| HDD Capacity | 10TB, 1TB, 2TB, 3TB, 4TB, 6TB, 8TB, None |
| Appearance | Bullet, Turret (Black), Turret (White) |

| | |
| --- | --- |
| Add-Ons | 16 Port POE Switch, 8 Port POE Switch, None |
| HDD Capacity | 10TB, 12TB, 16TB, 32TB, 36TB, 48TB, 4TB, 6TB, 8TB, None |

| | |
| --- | --- |
| HDD Capacity | 1TB, 2TB, 3TB, 4TB, 6TB, 8TB, None |

| | |
| --- | --- |
| Weight | N/A |
| Appearance | Bullet, Bullet (Mic & SD Card), Turret (Mic & SD Card) |
| MicroSD | No, 128GB, 256GB |

| | |
| --- | --- |
| Micro SD | 128GB, 256GB, None |