SPRO 8MP Alarm Tracking IP PTZ with 25x Zoom ( DHIPPTZ80/25XR-AI-V2 )
In Stock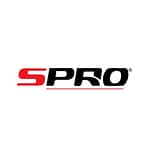 Description
This SPRO PTZ's AI Pro technology allows the camera to use human and vehicle classification to ensure that only genuine threats trigger alarms and notifications.
Model Number
DHIPPTZ80/25XR-AI-V2
Image Sensor
1/1.8" CMOS
Effective Pixels
3840 (H) × 2160 (V)
ROM
4 GB
RAM
1 GB
Electronic Shutter Speed
1/1 s–1/30000 s
Scanning System
Progressive
Min. Illumination
Colour: 0.005 lux@F1.6
B/W: 0.0005 lux@F1.6
0 lux@F1.6 (IR light on)
Illumination Distance
150 m (492.13 ft)
Illuminator On/Off Control
Zoom Prio/ Manual/ Off
Illuminator Number
4 (IR Light)
Lens
Focal Length
5.4 mm–135 mm
Max Aperture
F1.6 – F4.0
Field of View
H: 61.6°–3.6°; V: 35.7°–2°; D: 66.6°–4°
Optical Zoom
25x
Focus Control
Auto/ Semi-Auto/ Manual
Close Focus Distance
0.1 m- 2m
Iris Control
Auto; Semi-Auto; Manual
DORI Distance
Detect: 2700m-Observe: 1066m-Recognize: 540m-Identify: 270m
PTZ
Pan/Tilt/Rotation
Pan: 0°–360° endless, Tilt: –15° to +90°, auto flip 180
Manual Control Speed
Pan: 0.1°/s–300°/s; Tilt: 0.1°/s–140°/s
Preset Speed
Pan: 400°/s; Tilt: 300°/s
Presets
300
Tour
8 (up to 32 presets per tour)
Pattern
5
Scan
5
Power-off Memory
Yes
Idle Motion
Preset/ Tour/ Pattern/ Scan
Protocol
DH-SD, Pelco-P/D (auto recognition)
Intelligence
IVS (Perimeter Protection)
Tripwire; intrusion; climbing fences; loitering detection;
abandoned/missing object; fast moving; parking detection;
people gathering; vehicle/human alarm classification; linkage tracking
Object Abandoned/Missing
Face Detection
Supports face detection, face bounding box, capturing snapshots,
uploading face snapshots, enhancing face images, and selecting
a preferred image among a group of snapshots. Attribute Extraction
is also supported, where 6 attributes and 8 expressions can be
detected. The attributes are gender, age, glasses, mask, mustache
and expressions. The expressions are angry, sad, hate, scared,
Surprised, calm, happy and confused. Face cut out is also offered,
where you can cut out one face at a time and customize the size
to be a one-inch photo. The supported methods for capturing
snapshots are real-time capturing, quality first, and selecting a
preferred image among a group of snapshots.
Alarm tracking
Yes
Quick Pic
With AI NVR, quickly pick up the human/vehicle targets that users are
interested in from SMD events.
SMD
Yes
Video
Compression
H.264H; H.264B; Smart H.265+; H.265; Smart H.264+; MJPEG; H.264M
Streaming Capability
3 streams
Resolution
4K (3840 × 2160); 4M (2560 × 1440); 3M (2048 × 1536);
1080p (1920 × 1080); 960p (1920 × 960); 720p (1280 × 720);
D1 (704 × 576/704 × 480); CIF (352 × 288/352 × 240);
VGA (640 × 480)
Video Frame Rate
Main stream: 8M/4M/3M/1080p/1.3M/720p (1–25/30 fps)
Sub stream 1: D1/CIF/VGA (1–25/30 fps)
Sub stream 2: 1080p/1.3M/720p (1–25/30 fps)
Bit Rate Control
CBR/VBR
Video Bit Rate
H.264: 128 kbps–16,384 kbps
H.265: 51 kbps–12,288 kbps
Day/Night
Auto (ICR)/ Colour/ B/W
BLC
Yes
WDR
120 dB
HLC
Yes
White Balance
Auto; Indoor; Outdoor; Tracking; Manual; Sodium lamp;
Natural light; Street lamp
Gain Control
Auto/Manual
Noise Reduction
2D NR; 3D NR;
Motion Detection
Yes
Region of Interest (RoI)
Yes
Image Stabilization
Electronic (EIS)
Defog
Electronic
Digital Zoom
16x
Flip
180°
Privacy Masking
Up to 24 areas can be set, with up to 8 areas in the same view;
multiple colours available
S/N Ratio
≥ 55 dB
Audio
Compression
PCM; G.711a; G.711Mu; G.726; MPEG2-Layer2; G722.1; G729; G723
Network
Ethernet
RJ-45 (10/100Base-T)
Protocol
FTP; RTMP; IPv6; Bonjour; IPv4; DNS; RTCP; PPPoE; NTP; RTP; 802.1x;
HTTPS; SNMP; TCP/IP; DDNS; UPnP; NFS; ICMP; UDP; IGMP; HTTP; SSL;
DHCP; SMTP; Qos; RTSP; ARP
Interoperability
CGI; SDK; ONVIF (Profile S&G&T); P2P
Streaming Method
Unicast / Multicast
User/Host
20 (total bandwidth 64M)
Storage
Micro SD card (512 GB); FTP/SFTP; NAS
Browser
IE9 and later versions ; Chrome 41 and earlier versions Firefox 50 and earlier versions ; Safari 10 and earlier versions ;
Management Software
SPRO CSS
Smart Phone
iOS; Android
Certification
Certification
CE: EN55032/EN55024/EN50130-4
FCC: Part15 subpartB, ANSI C63.4-2014
UL: UL60950-1+CAN/CSA C22.2,No.60950-1
Port
Audio In
1 (LINE IN; bare wire)
Audio Out
1 (LINE OUT; bare wire)
Alarm
Alarm Linkage
Capture; recordings; send email; preset; tour; pattern; alarm
digital input
Alarm Event
Motion/tampering detection; audio detection; network
disconnection detection; IP conflict detection; memory card
status detection; memory space detection
Alarm I/O
02-Jan
Audio I/O
01-Jan
Power
Power Supply
24 VDC/2.5 A ± 25%
PoE+ (802.3at)
Power Consumption
Basic: 12 W
Max.: 21 W (IR light + PTZ)
Environment
Operating Temperature
–40°C to +70°C (–40°F to +158°F)
Operating Humidity
≤95%
Storage Temperature
–40 °C to +70 °C (–40 °F to +158 °F)
Storage Humidity
≤95%
Protection
IP67; IK10; 6000V lightning proof; surge protection; voltage transient protection.
Dimensions
Φ190 mm×332 mm
Net Weight
4.7Kg
Net Weight
8Kg
Only logged in customers who have purchased this product may leave a review.
Quick Comparison
Settings
SPRO 8MP Alarm Tracking IP PTZ with 25x Zoom ( DHIPPTZ80/25XR-AI-V2 )

remove

NightChromaTM NCT400 - 2-in-1 Dual Lens PTZ Security IP Camera

remove

ANP1600 - 4K 16 Channel H.265+ PoE NVR

remove

NightChromaTM NCPT500 - 3K PT Speed Dome PoE Security Camera

remove

NightChromaTM NCK800 – 4K 8 Channel 4 Camera PoE Security System

remove

NightChromaTM NCK800 – 4K 8 Channel 8 Camera PoE Security System

remove

Name
SPRO 8MP Alarm Tracking IP PTZ with 25x Zoom ( DHIPPTZ80/25XR-AI-V2 )

remove

NightChromaTM NCT400 - 2-in-1 Dual Lens PTZ Security IP Camera

remove

ANP1600 - 4K 16 Channel H.265+ PoE NVR

remove

NightChromaTM NCPT500 - 3K PT Speed Dome PoE Security Camera

remove

NightChromaTM NCK800 – 4K 8 Channel 4 Camera PoE Security System

remove

NightChromaTM NCK800 – 4K 8 Channel 8 Camera PoE Security System

remove

Image
SKU
DHIPPTZ80/25XR-AI-V2
Rating
Price

£

999.99

£

623.98 –

£

666.62

£

671.98

£

285.57 –

£

367.98

£

2,209.98 –

£

2,742.98

£

4,029.98 –

£

4,588.98
Stock

In Stock

In Stock

In Stock

In Stock

In Stock

In Stock

Availability
In Stock
In Stock
In Stock
In Stock
In Stock
In Stock
Add to cart
Description
Equipped with 25X Optical Zoom, you can effortlessly zoom in on specific areas of interest while maintaining excellent image quality. Whether you need to monitor large outdoor spaces or focus on critical details, this camera covers every angle.
Trust the ANP1600 - 4K 16 Channel H.265+ PoE NVR to deliver unmatched performance, advanced features, and reliable protection for your home or business. Upgrade your security system today and experience the difference firsthand.
Say goodbye to dark corners with Acme Color Night Vision technology, which enhances visibility and captures vivid details, providing unparalleled surveillance even in the darkest of nights.
Advanced Intelligence at Your Fingertips: Benefit from intelligent behaviour analysis, human and vehicle detection, and 2CH 4K decoding capability. Our system ensures you receive accurate notifications and alerts, making it easier than ever to identify potential threats.
Advanced Intelligence at Your Fingertips: Benefit from intelligent behaviour analysis, human and vehicle detection, and 2CH 4K decoding capability. Our system ensures you receive accurate notifications and alerts, making it easier than ever to identify potential threats.
Content
This SPRO PTZ's AI Pro technology allows the camera to use human and vehicle classification to ensure that only genuine threats trigger alarms and notifications.   
Introducing the NightChromaTM NCT400: The Ultimate 2-in-1 Dual Lens PTZ Security IP Camera. Experience unmatched surveillance capabilities with 3D Positioning, Acme Color Night Vision (0.001 Lux), 25X Optical Zoom, Smart Detection, and 4MP Resolution. This cutting-edge security camera offers unparalleled performance, ensuring crystal-clear footage and enhanced visibility even in low-light conditions. With its innovative dual lens design, you can easily switch between wide-angle coverage and detailed close-ups, providing maximum property monitoring flexibility. The Acme Color Night Vision technology takes low-light surveillance to the next level, capturing vivid, true-to-life colours with exceptional clarity. Say goodbye to grainy black-and-white images and welcome superior nighttime visibility. Equipped with 25X Optical Zoom, you can effortlessly zoom in on specific areas of interest while maintaining excellent image quality. Whether you need to monitor large outdoor spaces or focus on critical details, this camera covers every angle. Smart Detection features enable the camera to detect and notify you of suspicious activity, ensuring you stay informed in real-time. You can immediately act when it matters most with advanced motion detection and intelligent alerts. Capture every detail with 4MP resolution, delivering sharp, crisp images that allow precise identification. Whether for residential or commercial applications, the NightChromaTM NCT400 is designed to meet your security needs with uncompromising quality and reliability. Enhance your surveillance system with the NightChromaTM NCT400 and experience the difference in advanced security technology. Trust in its superior performance to safeguard your property and maintain peace of mind.

Introducing the ANP1600 - 4K 16 Channel H.265+ PoE NVR: Unmatched Performance and Advanced Features Experience unrivalled performance and advanced features with our cutting-edge ANP1600 - 4K 16 Channel H.265+ PoE NVR. Designed to meet the highest industry standards, this state-of-the-art network video recorder offers a range of capabilities that set it apart from the competition. You can expect seamless and efficient data transmission with a maximum outgoing bandwidth of 160 Mbps. The NVR's impressive 2CH 4K decoding capability ensures crystal-clear video playback, allowing you to capture every detail with precision and clarity. Stay ahead of the curve with our intelligent IPC integration featuring human and vehicle detection and perimeter detection. These advanced functionalities provide an extra layer of security by alerting you to potential threats, ensuring that your property and loved ones are always protected. Equipped with dual hard drive bays, the ANP1600 offers ample storage capacity to meet your surveillance needs. Rest assured, your valuable footage will be securely stored and easily accessible whenever needed. We take pride in providing top-notch security solutions that deliver peace of mind. Trust the ANP1600 - 4K 16 Channel H.265+ PoE NVR to deliver unmatched performance, advanced features, and reliable protection for your home or business. Upgrade your security system today and experience the difference firsthand.

Introducing the NightChromaTM NCPT500 - 3K PT Speed Dome PoE Security Camera: Unmatched Performance and Complete Peace of Mind. With its 340° Pan and 110° Tilt capabilities, this cutting-edge camera offers unparalleled flexibility in monitoring your surroundings. Experience crystal-clear images with its impressive 3072*1728 resolution and the f/1.0 Super Aperture, ensuring exceptional clarity even in low-light conditions. Say goodbye to dark corners with Acme Color Night Vision technology, which enhances visibility and captures vivid details, providing unparalleled surveillance even in the darkest nights. Stay one step ahead with intelligent Motion Detection, allowing you to receive real-time alerts and promptly respond to suspicious activity. But that's not all! The NightChromaTM NCPT500 also features 2-Way Audio, enabling seamless communication between you and your property. Whether monitoring your home, office, or any other space, this security camera offers the ultimate solution for comprehensive protection. Choose the NightChromaTM NCPT500 and elevate your security to new heights. Embrace peace of mind knowing that you have a reliable, advanced security solution at your fingertips. Upgrade your surveillance game today!
Introducing the NightChromaTM NCK800 – A Powerful 4K 8-Channel PoE Security System with Enhanced Features. Experience superior security with our state-of-the-art surveillance solution. Equipped with cutting-edge technology, this system offers unmatched performance and reliability. Capture Crystal Clear Details: With 4K resolution and 8-channel support, our NCK800 system delivers unparalleled image clarity, capturing every detail precisely. Unleash the Power of Color Night Vision: Thanks to the f/1.0 Super Aperture, our system provides exceptional low-light performance, allowing you to see vivid, full-colour images even in the darkest conditions. Advanced Intelligence at Your Fingertips: Benefit from intelligent behaviour analysis, human and vehicle detection, and 2CH 4K decoding capability. Our system ensures you receive accurate notifications and alerts, making it easier than ever to identify potential threats. Immersive Wide-Angle Viewing: With a 124° Field of View (FoV), our cameras provide expansive coverage, minimizing blind spots and maximizing your surveillance reach. Built-in Mic for Enhanced Audio: Enjoy the added advantage of a built-in microphone, enabling clear audio capture to complement the visual feed, ensuring comprehensive security monitoring. Reliable and Easy-to-Use: Our NCK800 system is designed with your convenience in mind. Installation and setup are hassle-free, and the intuitive user interface allows for effortless monitoring and control. Elevate your security to the next level with the NightChromaTM NCK800 – your trusted solution for protecting what matters most. Experience unparalleled performance and peace of mind. Upgrade your security system today.
Introducing the NightChromaTM NCK800 – A Powerful 4K 8-Channel PoE Security System with Enhanced Features. Experience superior security with our state-of-the-art surveillance solution. Equipped with cutting-edge technology, this system offers unmatched performance and reliability. Capture Crystal Clear Details: With 4K resolution and 8-channel support, our NCK800 system delivers unparalleled image clarity, capturing every detail precisely. Unleash the Power of Color Night Vision: Thanks to the f/1.0 Super Aperture, our system provides exceptional low-light performance, allowing you to see vivid, full-colour images even in the darkest conditions. Advanced Intelligence at Your Fingertips: Benefit from intelligent behaviour analysis, human and vehicle detection, and 2CH 4K decoding capability. Our system ensures you receive accurate notifications and alerts, making it easier than ever to identify potential threats. Immersive Wide-Angle Viewing: With a 124° Field of View (FoV), our cameras provide expansive coverage, minimizing blind spots and maximizing your surveillance reach. Built-in Mic for Enhanced Audio: Enjoy the added advantage of a built-in microphone, enabling clear audio capture to complement the visual feed, ensuring comprehensive security monitoring. Reliable and Easy-to-Use: Our NCK800 system is designed with your convenience in mind. Installation and setup are hassle-free, and the intuitive user interface allows for effortless monitoring and control. Elevate your security to the next level with the NightChromaTM NCK800 – your trusted solution for protecting what matters most. Experience unparalleled performance and peace of mind. Upgrade your security system today.
Weight
N/A
N/A
N/A
N/A
N/A
N/A
Dimensions
N/A
N/A
N/A
N/A
N/A
N/A
Additional information

| | |
| --- | --- |
| Micro SD | 128GB, 256GB, None |

| | |
| --- | --- |
| Micro SD | 128GB, 256GB, None |

| | |
| --- | --- |
| HDD Capacity | 10TB, 1TB, 2TB, 3TB, 4TB, 6TB, 8TB, None |
| Appearance | Bullet, Turret (Black), Turret (White) |

| | |
| --- | --- |
| HDD Capacity | 10TB, 1TB, 2TB, 3TB, 4TB, 6TB, 8TB, None |
| Appearance | Bullet, Turret (Black), Turret (White) |