Firechief 500ml Lith-Ex Extinguisher
In Stock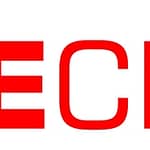 Description
FIRECHIEF 500ML LITH-EX EXTINGUISHER
The first Fire Extinguisher to tackle Lithium-ion battery fires such as mobile phones, tablets, laptops, toys, power tools and electric scooters.
Designed for use on lithium battery fires with a battery power rating of less than 60Wh
Compact
Lightweight
Easy to store
Non-toxic
Environmentally friendly
500ml
Why do you need it?
Simply dropping or crushing your mobile phone it can cause it to catch fire. Do you leave your phone on charge overnight? Overcharging and charging malfunctions can cause your mobile phone to catch fire! Lithium Battery Fires can quickly exceed temperatures of 800°C – three times hotter than an oven!
The Solution…
Extinguish uncontrollable flames
Quickly cools the excessive heat
Prevents re-ignition

| | |
| --- | --- |
| Model Number | FLE500 |
| Product Code | 100-1587 |
| Battery | Suggested capacity - Under 60Wh |
Only logged in customers who have purchased this product may leave a review.
Quick Comparison
Settings
Firechief 500ml Lith-Ex Extinguisher

remove

Firechief Lith-Ex Fire Suppression Kit

remove

Firechief 1L Lith-Ex Extinguisher

remove

Firechief Lithium Battery Fire Resistant Container

remove

Firechief Economy Rigid Case Fire Blanket

remove

Firechief CTX 6Kg ABC Powder extinguisher

remove

Name
Firechief 500ml Lith-Ex Extinguisher

remove

Firechief Lith-Ex Fire Suppression Kit

remove

Firechief 1L Lith-Ex Extinguisher

remove

Firechief Lithium Battery Fire Resistant Container

remove

Firechief Economy Rigid Case Fire Blanket

remove

Firechief CTX 6Kg ABC Powder extinguisher

remove

Image
SKU
100-1604
Rating
Price

£

35.06

£

729.07

£

87.57

£

1,875.24

£

17.26 –

£

47.72

£

30.96
Stock

In Stock

In Stock

In Stock

In Stock

In Stock

In Stock

Availability
In Stock
In Stock
In Stock
In Stock
In Stock
In Stock
Add to cart
Description

Red durable single-piece moulded design.
Available in 4 sizes.
Kitemark certified to BSEN1869.
K40 Blanket - weaved twill cloth.
Large label design.
5 year warranty.

Content

FIRECHIEF 500ML LITH-EX EXTINGUISHER

The first Fire Extinguisher to tackle Lithium-ion battery fires such as mobile phones, tablets, laptops, toys, power tools and electric scooters.

Designed for use on lithium battery fires with a battery power rating of less than 60Wh
Compact
Lightweight
Easy to store
Non-toxic
Environmentally friendly
500ml

Why do you need it? Simply dropping or crushing your mobile phone it can cause it to catch fire. Do you leave your phone on charge overnight? Overcharging and charging malfunctions can cause your mobile phone to catch fire! Lithium Battery Fires can quickly exceed temperatures of 800°C - three times hotter than an oven! The Solution...

Extinguish uncontrollable flames
Quickly cools the excessive heat
Prevents re-ignition

 Firechief Lith-Ex Fire Suppression Kit - FLE500 Small

The Firechief Fire Suppression Kit is the perfect solution for the effective control and suppression of Lithium-ion battery fires. Equipped with a choice of Lith-Ex extinguishers, this fire-resistant bag is designed using technical fabrics to withstand temperatures in excess of 1000°C. The kit provides the initial extinguisher to suppress the fire and a bag for the safe suppression and removal of the extinguished device. Typical applications are mobile phones, tablets and laptops.

Learn more about the Firechief Lithium Battery Safety Range here

FIRECHIEF 1L LITH-EX EXTINGUISHER

The first Fire Extinguisher to tackle Lithium ion battery fires such as mobile phones, tablets, laptops, toys, power tools and electric scooters.

Designed for use on lithium battery fires up to a battery power rating of 60 - 100 Wh
Compact
Lightweight
Easy to store
Non-toxic
Environmentally friendly
1L

Why do you need it? By simply dropping or crushing your mobile phone it can cause it to catch fire. Do you leave your phone on charge overnight? Overcharging and charging malfunctions can cause your mobile phone to catch fire! Lithium Battery Fires can quickly exceed temperatures of 800°C - three times hotter than an oven! The Solution...

Extinguish uncontrollable flames
Quickly cools the excessive heat
Prevents re-ignition

Firechief Lithium Battery Fire Resistant Container

The Firechief Lith-ex Fire Resistant Container (FRC) is an innovative product that protects potentially flammable goods against the threat of fire. The exceptional insulation properties are achieved by the use of a unique combination of technical textiles which prevent the propagation of both internal and external fires. The Fire Resistant Container provides the perfect solution for transporting and storing potentially combustible products, such as batteries, fireworks and other flammable chemicals Learn more about the Firechief Lithium Battery Safety Range here

Firechief Economy Rigid Case Fire Blanket

This Firechief 'Rigid Case' fire blanket is a durable single-piece moulded design with an opening at the base for the blanket to be pulled out of.

Firechief CTX 6Kg ABC Powder extinguisher

The Firechief CTX range of Dry Powder Extinguishers is a highly versatile Class A, B and C fire-fighting medium for most fire risks. In addition to dealing with electrical hazards, flammable liquids and gases, and general wood/paper fires, this extinguisher is also effective on vehicle fires.

Kitemark certified to BS EN 3
5-year guarantee
35kV dielectric test
Squeeze grip operation
Internal polyethene lining
Multi-purpose application
Corrosion resistant finish

Weight
N/A
N/A
N/A
N/A
N/A
N/A
Dimensions
N/A
N/A
N/A
N/A
N/A
N/A
Additional information

| | |
| --- | --- |
| Size | 1.2×1.2m, 1.2×1.8m, 1.8×1.8m, 1x1m |