Firechief 50kg ABC Powder Extinguisher
In Stock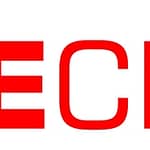 Description
Firechief XTR 50kg Powder wheeled extinguishers are commonly used for large fuel storage areas and offshore marine facilities as it can tackle A, B and C class fires. The extinguisher is also MED approved.
EN1866 & MED approved
Refillable stored pressure unit
Supplied filled and pressurised
Fitted with safety valve
Simple one man operation

| | |
| --- | --- |
| Model Number | FXP50 |
| Product Code | 100-1178 |
Only logged in customers who have purchased this product may leave a review.
Quick Comparison
Settings
Firechief 50kg ABC Powder Extinguisher

remove

2 litre Spray Foam Extinguisher

remove

Firechief CTX 5 kg Steel Alloy CO2 Fire Extinguisher

remove

CO2 Fire Extinguisher

remove

6 litre Ecospray Water Additive Extinguisher

remove

2, 3, 6 or 9 Litre Water Mist Extinguisher

remove

Name
Firechief 50kg ABC Powder Extinguisher

remove

2 litre Spray Foam Extinguisher

remove

Firechief CTX 5 kg Steel Alloy CO2 Fire Extinguisher

remove

CO2 Fire Extinguisher

remove

6 litre Ecospray Water Additive Extinguisher

remove

2, 3, 6 or 9 Litre Water Mist Extinguisher

remove

Image
SKU
100-1178
100-1392
100-1032
Rating
Price

£

489.60

£

26.64

£

90.72

£

51.70 –

£

93.11

£

64.80

£

91.28 –

£

146.06
Stock

In Stock

In Stock

In Stock

In Stock

In Stock

In Stock

Availability
In Stock
In Stock
In Stock
In Stock
In Stock
In Stock
Add to cart
Description

Supplied with frost-free or safe-hold horns and mounting brackets.
Kitemarked to BS EN3.
Manufactured to BS EN3.
Corrosion-resistant finish.
Full range of spare parts available.
MED Approved.
5-year warranty.

A global revolution in fighting fat fires using patented technology was first introduced in India by Ceasefire. Designed to kill fire with no collateral damage, these perfect firefighters can be used at every stage of the food supply chain - production, storage, transportation or distribution.
Content
Firechief XTR 50kg Powder wheeled extinguishers are commonly used for large fuel storage areas and offshore marine facilities as it can tackle A, B and C class fires. The extinguisher is also MED approved.

EN1866 & MED approved
Refillable stored pressure unit
Supplied filled and pressurised
Fitted with safety valve
Simple one man operation

This 2-litre Foam extinguisher in the Fire Depot Firechief range is ideal for multi-risk usage where A and B-class fires are likely. This product is a good option for a vehicle extinguisher as it covers general wood/paper fires (A class) and also flammable or combustible liquid fires (B class).

CE Approved
Holds 5-year guarantee
Includes transport bracket
Internal polyethene lining
Spray nozzle
Squeeze grip operation

Firechief CTX 5 kg Steel Alloy CO2 Fire Extinguisher

The Firechief 5kg CO2 extinguisher is manufactured in lightweight steel alloy and is used for situations involving flammable liquids and electrical hazards. The CO2 extinguishant is harmless to delicate equipment making it ideal for office environments.

Lightweight steel alloy construction
MED approved
Kitemarked and LPCB approved BS EN3
5-year guarantee
Squeeze grip operation
Harmless to machinery
Complete with bracket
Corrosion resistant finish
Supplied with frost-free horn

The CO2 fire extinguisher is an ideal choice for Class B fires (those involving flammable liquids). Being non-damaging to electrical equipment and machinery, they are also great for electrical risk fires. This 2kg alloy steel model is incredibly robust and adapts well to harsh environments. It has a 34B fire rating. All our models have high-quality CE-marked brass valve assemblies with strong handles.

The Firechief XTR 6litre Water Additive Extinguisher contains a powerful 'EcoSpray' additive - fluoro free to protect the environment. Designed, developed and tested in the UK for use on A-class fires this product carries the well-known Kitemark, LPCB and MED certification. The high performance of these units makes them ideal for environments where manual handling restrictions apply.

Powerful 'EcoSpray' additive - fluoro free to protect the environment
MED approved
Kitemark and LPCB approved BS EN3
5-year guarantee
Designed, developed and tested in the UK
Squeeze grip operation
Internal polyethene lining
Spray Nozzle
Corrosion resistant finish
Supplied with J bracket
Fluoro free to protect the environment
35kV Non-Conductivity Tested

2, 3, 6 or 9 Litre Water Mist Extinguisher

The revolutionary new Watermist Extinguishers are designed to combat Class A, F and electrically started fires. Specially designed rotors in the extinguisher mixes water and air in a pre-set proportion to generate a fine mist of 40-60 micron molecules. These tiny droplets have a surface area coverage many times higher than water. (The principle is simple: the smaller the particles of water, the further they spread and the faster they cool.) The mist is then propelled through a specially designed nozzle, giving it a large throw. On coming in contact with the flames, it turns into steam and envelopes the flames, this is called the blanketing effect. Water cools the fire down to below combustion levels and cut-off the oxygen supply. Without oxygen or heat, the fire dies out, in seconds. Because this isn't water in its natural state, the dangers of electrocution and flooding are eliminated. Which means, this powerful, reliable, efficient extinguisher can be used on most kinds of fire, including electrically started fires. What's more, since no synthetics or chemicals are used in the process, Watermist causes absolutely no collateral damage to your property or the environment.
Weight
N/A
N/A
N/A
N/A
N/A
N/A
Dimensions
N/A
N/A
N/A
N/A
N/A
N/A
Additional information

| | |
| --- | --- |
| Capacity | 2 Litre, 3 Litre, 6 Litre, 9 Litre |