Gent ES Optical Smoke Conventional Detector
In Stock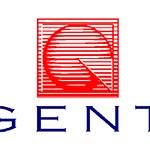 Range of detection technologies with advanced microprocessor-controlled detection.
Self-monitoring for contamination to maintain optimum sensitivity throughout the whole life.
Compatible with diode base to monitor detector removal.
Description
Gent ES Heat Conventional Detector
The ES Detect automatic detector is a non-addressable detector specifically designed for operation on conventional systems. The range includes intelligent algorithms for fire detection and a wide range of different types of detectors. The Optical Smoke Detector is designed to guarantee safe and early fire detection.
Optical smoke detector
Optical smoke detector to guarantee safe and early detection of fire.
Operating Voltage : 8 - 42V DC
Alarm Current @ 9V DC : Typ. 9mA
Air Speed : 0 - 25.4m/s
Storage Temperature : -25 - 75°C
Minimum Operating Temperature : -20°C
Air Humidity : <95%
Protection : IP43
Material : ABS
Colour : White
Application Temperature :  up to 72°C
Detector Category : EN54-7
Only logged in customers who have purchased this product may leave a review.
Quick Comparison
Settings
Gent ES Optical Smoke Conventional Detector

remove

Fyreye MKII Combined Smoke and Heat Detector

remove

Fyreye MKII Conventional Fixed Heat Detector

remove

Apollo Series 65 Optical Smoke Detector

remove

Xtratone MKII Addressable Combined Sounder & Beacon

remove

Xtratone MKII Addressable Sounder in Red or White

remove

Name
Gent ES Optical Smoke Conventional Detector

remove

Fyreye MKII Combined Smoke and Heat Detector

remove

Fyreye MKII Conventional Fixed Heat Detector

remove

Apollo Series 65 Optical Smoke Detector

remove

Xtratone MKII Addressable Combined Sounder & Beacon

remove

Xtratone MKII Addressable Sounder in Red or White

remove

Image
SKU
Rating
Price

£

25.98

£

24.12

£

15.31

£

20.44

£

80.99

£

69.58
Stock

In Stock

In Stock

In Stock

In Stock

In Stock

In Stock

Availability
In Stock
In Stock
In Stock
In Stock
In Stock
In Stock
Add to cart
Description

Range of detection technologies with advanced microprocessor-controlled detection.
Self-monitoring for contamination to maintain optimum sensitivity throughout the whole life.
Compatible with diode base to monitor detector removal.

Certified to meet EN54 requirement
Lockable to base to stop unauthorised removal
Remote LED output
Compatible with all Fyreye bases

Certified to meet EN54 requirement
Lockable to base to stop unauthorised removal
Remote LED output
Compatible with all Fyreye bases

The Apollo Series 65 Optical Smoke Detector detects smoke using an internal pulsing LED and a photo-diode at an obtuse angle.
Content

Gent ES Heat Conventional Detector

The ES Detect automatic detector is a non-addressable detector specifically designed for operation on conventional systems. The range includes intelligent algorithms for fire detection and a wide range of different types of detectors. The Optical Smoke Detector is designed to guarantee safe and early fire detection.

Optical smoke detector

Optical smoke detector to guarantee safe and early detection of fire.

Fyreye MKII Combined Smoke and Heat Detector

The MKII-OH incorporates both an optical chamber and heat sensing element with advanced detection technology and discrimination algorithms. This dual sensor is the perfect replacement to ionisation detectors. Each Fyreye detector requires a base

Fyreye MKII Conventional Fixed Heat Detector

The Fyreye MKII fixed heat detector (MKII-HF) has a single thermistor arrangement that gives an alarm at a temperature of 90°C. The detector will work with most modern fire alarm control panels, and comes supplied with a locking grub screw to prevent unauthorised head removal. Each Fyreye detector requires a base
The Apollo Series 65 Optical Smoke Detector detects smoke using an internal pulsing LED and a photo-diode at an obtuse angle. In clear conditions, the light from the pulsing LED will not fall on the photo-diode, but when smoke enters the chamber, smoke particles cause the beam of light from the LED to scatter. The photo diode then detects the scattered light. Three consecutive sensor activations are required to trigger an alarm state. An alarm state is signalled by increasing the current drawn from the supply from about 40μA to a maximum of 75mA – the control panel recognises this, and the fire alarm is activated. The inner sensing chamber is moulded as a labyrinth to prevent the penetration of external light sources, and there is an insect-resistant cover. These elements combine to make this a reliable optical smoke detector for any conventional fire alarm system. Upon entering an alarm state, the external LED lights up for easy identification. The moulded self-extinguishing white polycarbonate casing is identical to that of the Series 65 Ionisation Smoke Detector in all. Still, the external LED – on this smoke detector, the LED is clear during normal conditions but illuminates red during an alarm. In contrast, the LED on the ionisation smoke detector is coloured red whether it is illuminated or not.

Xtratone MKII Addressable Combined Sounder & Beacon in Red or White

The new Xtratone addressable wall sounder with beacon has been designed to make an "electronics free" first fix and is available in red or white. The beacon has a coverage pattern of W 3.0 - 8.9 and the sounder part has 16 tones selectable at the control panel.

Xtratone MKII Addressable Sounder in Red or White

The Xtratone sounders are small, high-output addressable devices designed to meet EN54 part 3. A device is a compact unit that fits a standard European back box and can be surface or semi-flush mounted. The Xtratone sounder has been designed to terminate field cables in the back box as a first fix.
Weight
N/A
N/A
N/A
N/A
N/A
N/A
Dimensions
N/A
N/A
N/A
N/A
N/A
N/A
Additional information