SPRO 2MP Flame Detection Camera (DHIPFD20/15R-T12L4)
In Stock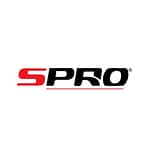 Description
The Flame Detection function on this camera will only work with either the DHIPNVR04-A6 or DHIPNVR08-A6.
Features:
2 megapixel
4mm visible focal length
1.2mm thermal focal length
Up to 15m IR distance
Flame detection with adjustable sensitivity
Flame detection distance: 10m x 10m
Alarm siren
Tracking flame position
Alarm: 1 in & 1 out
2-way audio
IP66 waterproof
DC 12V/POE
Specifications:
Model Number
DHIPFD20/15R-T12L4
Thermal Lens
Detector Type
Vanadium oxide uncooled focal plane detector
Effective Pixels
120 (H) × 90 (V)
Pixel Pitch
17 μm
Spectral Range
8 μm–14 μm
Sensitivity (NETD)
< 60mK@f/1.0
Focal Length
1.2 mm
Close Focus Distance
0.4m 1.31 ft
Field of View
Horizontal: 90°; Vertical: 67.5°
Thermal Focus Control
Fixed-focal
Field of Depth
>3 cm
Aperture
F1.1
Flame Detection Distance
10m²: 10m x 10m
Visible Lens
Image Sensor
1/2.7" CMOS
Max. Resolution
1920 (H) × 1080 (V)
Pixel
2 MP
Min. Illumination
Colour: 0.05 lux; B/W: 0.005 lux; 0 lux (IR on)
Visible AGC
Auto; Manual
Visible Noise Reduction
2D NR; 3D NR
S/N Ration
≥ 55 dB
Electronic Shutter Speed
1 s–1/30,000 s (manual/auto)
BLC
Yes
WDR
DWDR
HLC
Yes
Day/Night
Auto (ICR); Colour and B/W
Iris Control
Fixed
Image Flip
90°; 180°; 270°
Exposure Compensation
Yes
Visible Focus Control
Fixed-focal
Focal Length
4 mm
Field of View
H: 86°; V: 46°; D: 101°
Close Focus Distance
1 m (3.28 ft)
Aperture
F1.6
Illuminator
IR
Illuminator On/Off Control
Auto; Manual
Illumination Distance
15m (49.21ft)
Illumination Angle
100°
Audio and Video
Video Compression
H.265; H.264; H.264H; H.264B; MJPEG
Resolution
Visible:
Main stream: 1080p (1920 × 1080); 720p (1280 × 720); D1 (704 × 576);
1920×1080 by default Sub stream: 720p (1280 × 720); D1 (704 × 576);
CIF (352 × 288); 352 × 288 by default
Video Frame Rate
Visible:
Main stream: 1 fps–25 fps adjustable, 25 fps by default Sub stream:
1 fps–25 fps adjustable, 15 fps by default
Audio Compression
G.711a; G.711mu; AAC; PCM
Image Encoding Format
JPEG
Function
Two-way Audio
Yes
Visible and Audible Alarm
Yes
Network Protocol
HTTPS; HTTP; TCP; ARP; RTSP; RTP; UDP; RTCP; SMTP; FTP; DHCP; DNS;
DDNS; PPPOE; IPv4/v6; SNMP; QoS; UPnP; NTP
Interoperability
ONVIF; GB/T28181; CGI;
Browser
IE: IE 9 and later (Edge is not supported)
Chrome: 42 and earlier
Firefox: 42 and earlier
User / Host
Up to 10 (total bandwidth: 100 MB)
Security
Authorized username and password; attached MAC address;
encrypted HTTPS; IEEE 802.1x; controlled network access
Intelligence
Flame Detection
Yes
Cold / Hot Spot Trace
N/A
Port
Network Port
1 × RJ-45 (10/100 Base-T)
Alarm Input
1 channel
Alarm Output
1 channel
Alarm Linkage
Relay output / Email / Snapshot
Alarm Event
Local audible and visual alarm notification
Power
Power Supply
12 VDC ± 20%; PoE
Power Consumption
Basic: 4.5 W (12 VDC, LED off)
Max.: 10.1 W (12 VDC, LED on, heat on)
Environment
Operating Temperature
–20°C to +60°C (–4°F to +140°F)
Operating Humidity
≤ 95%
Storage Temperature
–20°C to +70°C (–4°F to +158°F)
Construction
Protection
IP66, anti-surge 2 kV; anti-electrostatic 6 kV ; anti-electrostatic 8 kV
Product Dimensions
φ110mm × 88.6mm (φ4.33" × 3.49")
Net Weight
–≤ 0.85 kg (1.87 lb)
Gross Weight
≤ 1 kg (2.20 lb)
Installation
Ceiling/Pole/Wall mount
Only logged in customers who have purchased this product may leave a review.
Quick Comparison
Settings
SPRO 2MP Flame Detection Camera (DHIPFD20/15R-T12L4)

remove

NightChromaTM NC800 - 4K Outdoor PoE Security Camera

remove

NightChromaTM NCA500 - 5MP Acme Color Night Vision Security TVI Camera

remove

C500 - 5MP Outdoor PoE Security IP Camera

remove

NightChromaTM NCA200 - 1080p Acme Color Night Vision Security Camera

remove

NightChromaTM NCK400 - 4MP 8 Channel 4 Camera PoE Security System

remove

Name
SPRO 2MP Flame Detection Camera (DHIPFD20/15R-T12L4)

remove

NightChromaTM NC800 - 4K Outdoor PoE Security Camera

remove

NightChromaTM NCA500 - 5MP Acme Color Night Vision Security TVI Camera

remove

C500 - 5MP Outdoor PoE Security IP Camera

remove

NightChromaTM NCA200 - 1080p Acme Color Night Vision Security Camera

remove

NightChromaTM NCK400 - 4MP 8 Channel 4 Camera PoE Security System

remove

Image
SKU
DHIPFD20/15R-T12L4
Rating
Price

£

239.99

£

334.41 –

£

372.63

£

47.76 –

£

96.94

£

857.98 –

£

1,169.98
Stock

In Stock

In Stock

In Stock

In Stock

In Stock

In Stock

Availability
In Stock
In Stock
In Stock
In Stock
In Stock
In Stock
Add to cart
Description
Introducing the NightChromaTM NC800: Unparalleled Outdoor PoE Security Camera with 4K Resolution, Acme Color Night Vision, and a Remarkable f/1.0 Super Aperture (0.0005 Lux). This cutting-edge security camera offers many advanced features to enhance your surveillance system.
Step into a new era of smart security with the NightChromaTM NCA500. Bid farewell to dull black and white or blurry colour night vision captured by traditional cameras. Instead, experience a transformative leap as we unveil the power of unrivalled Acme colour night vision.
Enhance Your Security with the C500 - 5MP Outdoor PoE Security IP Camera: Crystal Clear Imaging, Color Night Vision, Built-in Mic & SD Card Slot, IP67 Waterproof, RTSP & ONVIF Supported, Alexa Integration.
Experience the pinnacle of security technology with the NightChromaTM NCA200 - a game-changer in surveillance. Equipped with cutting-edge features, this 1080p security camera redefines nighttime monitoring. With an impressive f/1.0 aperture and an astonishingly low 0.001 Lux sensitivity, it captures vibrant and detailed footage even in the darkest environments.
Equipped with a remarkable f/1.0 Super Aperture, this system maximizes light sensitivity, ensuring exceptional image quality day and night. Experience enhanced clarity and reduced noise, giving you the peace of mind of knowing you won't miss a single detail.
Content
The Flame Detection function on this camera will only work with either the DHIPNVR04-A6 or DHIPNVR08-A6. Features:

2 megapixel
4mm visible focal length
1.2mm thermal focal length
Up to 15m IR distance
Flame detection with adjustable sensitivity
Flame detection distance: 10m x 10m
Alarm siren
Tracking flame position
Alarm: 1 in & 1 out
2-way audio
IP66 waterproof
DC 12V/POE

Introducing the NightChromaTM NC800: Unparalleled Outdoor PoE Security Camera with 4K Resolution, Acme Color Night Vision, and a Remarkable f/1.0 Super Aperture (0.0005 Lux). This cutting-edge security camera offers many advanced features to enhance your surveillance system. Experience unrivalled clarity and detail with its 4K resolution, ensuring every corner of your property is captured in stunning high definition. With Acme Color Night Vision technology, the NC800 delivers exceptional low-light performance, providing vivid and accurate colours even in the darkest conditions. The impressive f/1.0 Super Aperture enables exceptional light gathering, resulting in sharp and clear images even in challenging lighting scenarios. Stay one step ahead with intelligent detection capabilities. The NC800 features Human & Vehicle Detection, enabling you to receive accurate alerts tailored to potential threats. Benefit from Intelligent Behavior Analysis, which lets the camera identify and notify you of suspicious activities, enhancing security measures. Capture not just visuals but audio as well, thanks to the built-in microphone. This added feature ensures a complete surveillance solution, enabling you to monitor audio and video in real time. With Alexa compatibility, seamless integration is made possible, empowering you with voice control and effortless access to your security system. Monitor and manage your camera feeds with convenience and ease. Upgrade your security system with the NightChromaTM NC800. Experience exceptional image quality, intelligent detection, and effortless integration. Safeguard your property with confidence.

NightChromaTM NCA500: Elevate Your Security with Unmatched Acme Color Night Vision

Step into a new era of smart security with the NightChromaTM NCA500. Bid farewell to dull black and white or blurry colour night vision captured by traditional cameras. Instead, experience a transformative leap as we unveil the power of unrivalled Acme colour night vision. Say goodbye to darkness and embrace a 5MP colourful world, even in extreme low-light conditions as low as 0.0005 lux without ambient lighting, or an astounding 0 lux with supplementary light.

Unparalleled Clarity with f/1.0 Super Aperture

The NCA500's remarkable f/1.0 super aperture lens delivers exceptional clarity and image quality, capturing every detail vividly and accurately, even in challenging lighting scenarios. There are no more compromises on image clarity, as the NCA500 sets the bar higher than ever.

Unleash the Power of a BSI Sensor

Equipped with a powerful BSI (Backside Illuminated) sensor, the NCA500 delivers outstanding low-light performance, capturing stunningly clear and noise-free images even in the darkest corners. Our cutting-edge technology guarantees optimal image quality, providing you with the utmost confidence in your security system.

Precision Meets Innovation with Active Alignment Tech

The NCA500 combines precision engineering and innovative active alignment technology to deliver precise focus and alignment, ensuring that every frame is sharp and distortion-free. With this advanced technology, you can trust that every detail within your surveillance area is captured accurately and reliably.

Illuminate with Confidence up to 100 ft with Supplement Light

Never compromise on visibility, even in the darkest environments. The NCA500 has a 100 ft supplement light capability, enabling clear and detailed footage even in complete darkness. Feel secure knowing that your property is under constant surveillance, day or night. Experience a new level of security with the NightChromaTM NCA500. Don't settle for less when it comes to protecting what matters most. Upgrade to unrivaled acme color night vision and discover a world of enhanced security and peace of mind.
Enhance Your Security with the C500 - 5MP Outdoor PoE Security IP Camera: Crystal Clear Imaging, Color Night Vision, Built-in Mic & SD Card Slot, IP67 Waterproof, RTSP & ONVIF Supported, Alexa Integration. Upgrade your security system with the advanced C500 - 5MP Outdoor PoE Security IP Camera. Experience unparalleled image quality and clarity, ensuring every detail is captured precisely. Benefit from colour night vision, allowing you to monitor your premises even in low-light conditions. With a built-in microphone and SD card slot, this camera offers seamless audio recording and local storage options, eliminating the need for additional equipment. Rest assured, knowing your footage is securely stored. Designed to withstand harsh outdoor environments, the C500 is IP67 waterproof, ensuring reliable rain, snow, or heat performance. Its durable construction guarantees long-lasting protection for your property. Enjoy seamless integration with other security systems using RTSP and ONVIF protocols. The camera effortlessly integrates with your existing setup, providing a hassle-free experience. Experience the convenience of voice control with Alexa compatibility. Monitor your camera feeds, review recordings, and control settings effortlessly using voice commands. Upgrade your security measures with the C500 - 5MP Outdoor PoE Security IP Camera, and gain peace of mind knowing your property is under constant surveillance with top-of-the-line features and seamless integration options.
Introducing the NightChromaTM NCA200: Unleash the Power of Color Night Vision Security! Experience the pinnacle of security technology with the NightChromaTM NCA200 - a game-changer in surveillance. Equipped with cutting-edge features, this 1080p security camera redefines nighttime monitoring. With an impressive f/1.0 aperture and an astonishingly low 0.001 Lux sensitivity, it captures vibrant and detailed footage even in the darkest environments. Get a wide-angle perspective with the 121° Field of View, ensuring no crucial detail escapes your sight. Plus, with Active Alignment technology, you can rely on precise and accurate image alignment for crystal-clear visuals. Stay one step ahead of intruders and safeguard your property like never before. The NightChromaTM NCA200 combines exceptional image quality, low-light performance, and advanced functionality to provide unrivalled security solutions. Whether monitoring your home or protecting your business, this state-of-the-art security camera ensures you never miss a moment. Upgrade your surveillance system with the NightChromaTM NCA200 and discover a new level of clarity, versatility, and peace of mind. Don't compromise on security - choose the industry-leading choice for reliable, high-performance security cameras.
Introducing the NightChromaTM NCK400 - Advanced 4MP 8-Channel PoE Security System with Acme Color Night Vision and Super Aperture f/1.0. Experience the future of surveillance with this cutting-edge system that combines superior technology and precision engineering. With its four high-resolution cameras and 8-channel capacity, you can easily monitor every corner of your property. Its groundbreaking Acme Colour Night Vision sets the NightChromaTM NCK400 apart, offering unrivalled clarity and detail even in low-light conditions. Say goodbye to grainy footage and hello to vivid, true-to-life colours that capture every crucial moment. Equipped with a remarkable f/1.0 Super Aperture, this system maximizes light sensitivity, ensuring exceptional image quality day and night. Experience enhanced clarity and reduced noise, giving you the peace of mind of knowing you won't miss a single detail. With Active Alignment technology, the NightChromaTM NCK400 guarantees precise camera positioning for optimal coverage and accuracy. Rest assured that you'll clearly see any potential threats or suspicious activities. Upgrade your security measures today with the NightChromaTM NCK400. Immerse yourself in a world of superior surveillance and unparalleled performance. Trust in our state-of-the-art technology to protect what matters most to you.
Weight
N/A
N/A
N/A
N/A
N/A
N/A
Dimensions
N/A
N/A
N/A
N/A
N/A
N/A
Additional information

| | |
| --- | --- |
| Weight | N/A |
| Appearance | Bullet, Bullet (Mic & SD Card), Turret (Mic & SD Card), Turret (Black), Turret White |
| MicroSD | No, 128GB, 256GB |

| | |
| --- | --- |
| Weight | N/A |
| Appearance | Bullet, Turret |

| | |
| --- | --- |
| Appearance | Bullet, Turret |
| Lens | 2.8mm, 4mm |
| Micro SD | 128GB, 256GB, None |

| | |
| --- | --- |
| Weight | N/A |
| Appearance | Bullet, Turret |

| | |
| --- | --- |
| HDD Capacity | 1TB, 2TB, 3TB, 4TB, 6TB, None |
| Appearance | Bullet, Turret |