SPT400 – 4MP 4G LTE Solar-powered Security PT Camera
In Stock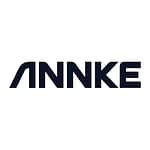 Description
24/7 Color Imaging to Capture Every Moment
Upgrade your imaging experience with an impressive resolution of 2688 × 1520, the 4MP camera excels in capturing high-quality images even in challenging lighting conditions. With built-in white supplement lights, the solar camera has color night vision up to 30m which allows you to pick up more details clearly even at night, delivering colorful and sharp videos even at low-light conditions.
Designed & Crafted for Special Scenarios
The solar-powered 4G camera is suitable for diverse applications, especially in areas where it is impractical to install wired networks and electrical supply lines. It is particularly useful in challenging environments that demand stable device performance. This camera finds utility across a wide range of industries, including construction sites, farm monitoring, temporary locations, electric power cable lines, water and river systems, oil pipelines, and forests.
340° Pan & 105° Tilt – Get More Areas Covered
Say goodbye to the limitations of fixed-position cameras that only capture a narrow field of view. The PT camera provides you with complete control over what you see. Whether you're monitoring a large outdoor area, or managing a farm space, this versatile camera can effortlessly scan the surroundings and capture critical details from various perspectives.
100% Wire-Free, No Wiring Hassles
Built in chargeable lithium battery and 40W solar panel, it ensures that you never have to worry about battery life or electricity shortages. It remains fully charged at all times, enabling a completely wire-free outdoor security experience. Power is no longer a problem.
Works Perfectly with No WiFi
Compatible with LTE-TDD/LTE-FDD/WCDMA/GSM 4G networks, the outdoor-ready 4G LTE camera can perfectly work in remote and faraway areas without wireless or PoE networking. Stay connected and capture every moment with ease, thanks to its support for Micro SIM cards, enabling seamless mobile communication.
Real-Time Security – Two-Way Audio
This two-way audio feature enables you to communicate directly with individuals near the camera, creating a powerful deterrent against intruders or suspicious activities. By using the microphone and speaker built into the camera, you can issue warnings, ask questions, or provide instructions in real-time. The clarity and crispness of the audio ensure that your message is delivered effectively, even from a distance.
Local Storage, No Extra Fees
Stand-Alone with no hub needed. The outdoor camera comes with 64GB of eMMC capacity and a MicroSD card slot (support TF card up to 256GB). Recoding more clips without worrying frequently data overwriting or monthly cloud fees.
Experience Stunning Image Quality
This camera boasts an impressive 120 dB true WDR for unparalleled dynamic range, 3D DNR for noise reduction, and advanced BLC & HLC features for optimal exposure control. Enjoy crystal-clear visuals, even in challenging lighting conditions. Elevate your viewing experience with our state-of-the-art technology.
Camera
Image Sensor
1/3" Progressive Scan CMOS
Max resolution
2688 × 1520
Main Stream
50 Hz: 12.5 fps (2688 × 1520, 1920 × 1080, 1280 × 720)
60 Hz: 15 fps (2688 × 1520, 1920 × 1080, 1280 × 720)
Substream
50 Hz: 12.5 fps (1280 × 720, 640 × 480, 640 × 360)
60 Hz: 15 fps (1280 × 720, 640 × 480, 640 × 360)
Video Compression
Main stream: H.265/ H.264
Sub-stream: H.265/H.264/MJPEG
H.264+ and H.265+: main stream supports under performance mode
Video Bitrate
32 Kbps to 8 Mbps
Lens
4 mm@F1.0
DORI
D: 82 m, O: 32 m, R: 16 m, I: 8 m
Angle of View
Horizontal FOV: 75°, Vertical FOV: 40°, Diagonal FOV: 89°
Day & Night
24/7 color imaging
Min. Illumination
Color: 0.0005 Lux @ (F1.0, AGC ON), B/W: 0 Lux with white light
Angle Adjustment
Pan: 0° to 340°, tilt: -5° to 105°
Supplement Light Type
White Light
Supplement Light Range
Performance mode: up to 30 m, proactive mode: up to 10 m
Basic Event
Motion detection, video tampering alarm, exception
Image Enhancement
BLC, HLC, 3D DNR
Wide Dynamic Range
120 dB WDR
Protocols
TCP/IP, ICMP, HTTP, DHCP, DNS, RTP, RTSP, RTCP, NTP, IGMP, QoS, UDP
API
Open Network Video Interface (Profile S, Profile G, Profile T), ISAPI
Audio Compression
G.711ulaw/G.711alaw/G.722.1/G.726/MP2L2/PCM/AAC-LC/MP3
Built-in Microphone
Yes, record with audio
Built-in Speaker
Yes, two way audio,  audible warning
Mobile Communication
SIM Card Type
MicroSIM
Frequency
EU:  LTE-TDD: Band38/40/41
LTE-FDD: Band1/3/5/7/8/20/28
WCDMA: Band1/5/8
GSM: Band3/5/8

US: LTE-FDD: Band2/4/5/12/13/17/66/71
WCDMA: Band2/4/5

LA: LTE-TDD: Band38/40
LTE-FDD: Band1/2/3/4/5/7/8/12/17/20/28/66
WCDMA: Band1/2/3/4/5/8
GSM: Band2/3/5/8

Standard
LTE-TDD, LTE-FDD, WCDMA, GSM
Uplink and Downlink Data Rate
Cat 4, uplink: 50 Mbps, downlink: 150 Mbps
General
Housing
Camera: Plastic, solar panel: Metal
Color
White
Ethernet
1 RJ45 10 M/100 M self-adaptive Ethernet port
RS-485
1 RS-485 (half duplex)
Storage
Built-in 64 GB eMMC storage, 50 GB is available for recording. Built-in microSD/SDHC/SDXC Slot, up to 256 GB.
Ethernet Interface
1 RJ45 10 M/100 M self-adaptive Ethernet port
Hardware Reset
Yes
Operating Power
Typical power scenarios: 1.85 W (4G working)
Standby scenarios: 40 mW
Max. power consumption: 6 W
Power Supply:12 VDC ± 25%
Power supply interface: Ø5.5 mm coaxial power plug
Extened solar panel: four-core aviation connector
Operating Temperature
-20 °C to 50 °C (-4 °F to 122 °F)
Indoor/Outdoor Use
Indoor/Outdoor
Protection
IP65
Dimension (L X W X H)
686.6mm × 442.6mm × 760 mm (27.03" × 17.42" × 29.9")
Weight
Approx. 11.70 kg (25.8 lb.)
Package Dimension
902 mm × 342 mm × 440 mm (35.5" × 13.5" × 17.3")
Weight
Approx. 15.01 kg (33.1 lb.)
Solar Panel
Photovoltaic panels
40W
Angle Adjustment
Pan: 0° to 358°, tilt: -40° to 0°
Battery
Battery Type
Ternary Lithium
Capacity
8.4 Ah × 2 packs
Max. Output Voltage
12.6 V
Battery Voltage
9 V to 12.6 V
Operating Temperature
Charging: -20 °C to 45 °C (-4 °F to 113 °F)
Discharging: -20 °C to 55 °C (-4 °F to 131 °F)
Battery Life
More than 500 cycles
Cycle Lifetime
Performance mode: 3.6 days,
Proactive mode: 6 days,
Standby mode: 30 days
Battery Weight
Approx. 1400 g (3.1 lb.)
Only logged in customers who have purchased this product may leave a review.
Quick Comparison
Settings
SPT400 - 4MP 4G LTE Solar-powered Security PT Camera

remove

NightChromaTM NCT400 - 2-in-1 Dual Lens PTZ Security IP Camera

remove

ANP1600 - 4K 16 Channel H.265+ PoE NVR

remove

NightChromaTM NCK400 - 4MP 8 Channel 4 Camera PoE Security System

remove

4K 4 Channel H.265+ PoE NVR

remove

6MP 8 Channel H.265+ PoE NVR

remove

Name
SPT400 - 4MP 4G LTE Solar-powered Security PT Camera

remove

NightChromaTM NCT400 - 2-in-1 Dual Lens PTZ Security IP Camera

remove

ANP1600 - 4K 16 Channel H.265+ PoE NVR

remove

NightChromaTM NCK400 - 4MP 8 Channel 4 Camera PoE Security System

remove

4K 4 Channel H.265+ PoE NVR

remove

6MP 8 Channel H.265+ PoE NVR

remove

Image
SKU
I81HP
Rating
Price

£

768.84

£

623.98 –

£

666.62

£

671.98

£

857.98 –

£

1,169.98

£

168.98 –

£

584.98

£

181.98 –

£

597.98
Stock

In Stock

In Stock

In Stock

In Stock

In Stock

In Stock

Availability
In Stock
In Stock
In Stock
In Stock
In Stock
In Stock
Add to cart
Description
Equipped with 25X Optical Zoom, you can effortlessly zoom in on specific areas of interest while maintaining excellent image quality. Whether you need to monitor large outdoor spaces or focus on critical details, this camera covers every angle.
Trust the ANP1600 - 4K 16 Channel H.265+ PoE NVR to deliver unmatched performance, advanced features, and reliable protection for your home or business. Upgrade your security system today and experience the difference firsthand.
Equipped with a remarkable f/1.0 Super Aperture, this system maximizes light sensitivity, ensuring exceptional image quality day and night. Experience enhanced clarity and reduced noise, giving you the peace of mind of knowing you won't miss a single detail.
Upgrade your security system with our state-of-the-art 4K 4 Channel H.265+ PoE NVR. Experience unparalleled video quality and clarity, capturing every detail with stunning precision. With RTSP and ONVIF support, our NVR seamlessly integrates with your existing cameras and network infrastructure, providing a hassle-free setup.
Experience enhanced security with our state-of-the-art 6MP 8 Channel H.265+ PoE NVR. Designed to deliver superior performance, this advanced network video recorder offers seamless integration and exceptional image quality.
Content

24/7 Color Imaging to Capture Every Moment

Upgrade your imaging experience with an impressive resolution of 2688 × 1520, the 4MP camera excels in capturing high-quality images even in challenging lighting conditions. With built-in white supplement lights, the solar camera has color night vision up to 30m which allows you to pick up more details clearly even at night, delivering colorful and sharp videos even at low-light conditions.

Designed & Crafted for Special Scenarios

The solar-powered 4G camera is suitable for diverse applications, especially in areas where it is impractical to install wired networks and electrical supply lines. It is particularly useful in challenging environments that demand stable device performance. This camera finds utility across a wide range of industries, including construction sites, farm monitoring, temporary locations, electric power cable lines, water and river systems, oil pipelines, and forests.

340° Pan & 105° Tilt - Get More Areas Covered

Say goodbye to the limitations of fixed-position cameras that only capture a narrow field of view. The PT camera provides you with complete control over what you see. Whether you're monitoring a large outdoor area, or managing a farm space, this versatile camera can effortlessly scan the surroundings and capture critical details from various perspectives.

100% Wire-Free, No Wiring Hassles

Built in chargeable lithium battery and 40W solar panel, it ensures that you never have to worry about battery life or electricity shortages. It remains fully charged at all times, enabling a completely wire-free outdoor security experience. Power is no longer a problem.

Works Perfectly with No WiFi

Compatible with LTE-TDD/LTE-FDD/WCDMA/GSM 4G networks, the outdoor-ready 4G LTE camera can perfectly work in remote and faraway areas without wireless or PoE networking. Stay connected and capture every moment with ease, thanks to its support for Micro SIM cards, enabling seamless mobile communication.

Real-Time Security - Two-Way Audio

This two-way audio feature enables you to communicate directly with individuals near the camera, creating a powerful deterrent against intruders or suspicious activities. By using the microphone and speaker built into the camera, you can issue warnings, ask questions, or provide instructions in real-time. The clarity and crispness of the audio ensure that your message is delivered effectively, even from a distance.

Local Storage, No Extra Fees

Stand-Alone with no hub needed. The outdoor camera comes with 64GB of eMMC capacity and a MicroSD card slot (support TF card up to 256GB). Recoding more clips without worrying frequently data overwriting or monthly cloud fees.

Experience Stunning Image Quality

This camera boasts an impressive 120 dB true WDR for unparalleled dynamic range, 3D DNR for noise reduction, and advanced BLC & HLC features for optimal exposure control. Enjoy crystal-clear visuals, even in challenging lighting conditions. Elevate your viewing experience with our state-of-the-art technology.
Introducing the NightChromaTM NCT400: The Ultimate 2-in-1 Dual Lens PTZ Security IP Camera. Experience unmatched surveillance capabilities with 3D Positioning, Acme Color Night Vision (0.001 Lux), 25X Optical Zoom, Smart Detection, and 4MP Resolution. This cutting-edge security camera offers unparalleled performance, ensuring crystal-clear footage and enhanced visibility even in low-light conditions. With its innovative dual lens design, you can easily switch between wide-angle coverage and detailed close-ups, providing maximum property monitoring flexibility. The Acme Color Night Vision technology takes low-light surveillance to the next level, capturing vivid, true-to-life colours with exceptional clarity. Say goodbye to grainy black-and-white images and welcome superior nighttime visibility. Equipped with 25X Optical Zoom, you can effortlessly zoom in on specific areas of interest while maintaining excellent image quality. Whether you need to monitor large outdoor spaces or focus on critical details, this camera covers every angle. Smart Detection features enable the camera to detect and notify you of suspicious activity, ensuring you stay informed in real-time. You can immediately act when it matters most with advanced motion detection and intelligent alerts. Capture every detail with 4MP resolution, delivering sharp, crisp images that allow precise identification. Whether for residential or commercial applications, the NightChromaTM NCT400 is designed to meet your security needs with uncompromising quality and reliability. Enhance your surveillance system with the NightChromaTM NCT400 and experience the difference in advanced security technology. Trust in its superior performance to safeguard your property and maintain peace of mind.

Introducing the ANP1600 - 4K 16 Channel H.265+ PoE NVR: Unmatched Performance and Advanced Features Experience unrivalled performance and advanced features with our cutting-edge ANP1600 - 4K 16 Channel H.265+ PoE NVR. Designed to meet the highest industry standards, this state-of-the-art network video recorder offers a range of capabilities that set it apart from the competition. You can expect seamless and efficient data transmission with a maximum outgoing bandwidth of 160 Mbps. The NVR's impressive 2CH 4K decoding capability ensures crystal-clear video playback, allowing you to capture every detail with precision and clarity. Stay ahead of the curve with our intelligent IPC integration featuring human and vehicle detection and perimeter detection. These advanced functionalities provide an extra layer of security by alerting you to potential threats, ensuring that your property and loved ones are always protected. Equipped with dual hard drive bays, the ANP1600 offers ample storage capacity to meet your surveillance needs. Rest assured, your valuable footage will be securely stored and easily accessible whenever needed. We take pride in providing top-notch security solutions that deliver peace of mind. Trust the ANP1600 - 4K 16 Channel H.265+ PoE NVR to deliver unmatched performance, advanced features, and reliable protection for your home or business. Upgrade your security system today and experience the difference firsthand.

Introducing the NightChromaTM NCK400 - Advanced 4MP 8-Channel PoE Security System with Acme Color Night Vision and Super Aperture f/1.0. Experience the future of surveillance with this cutting-edge system that combines superior technology and precision engineering. With its four high-resolution cameras and 8-channel capacity, you can easily monitor every corner of your property. Its groundbreaking Acme Colour Night Vision sets the NightChromaTM NCK400 apart, offering unrivalled clarity and detail even in low-light conditions. Say goodbye to grainy footage and hello to vivid, true-to-life colours that capture every crucial moment. Equipped with a remarkable f/1.0 Super Aperture, this system maximizes light sensitivity, ensuring exceptional image quality day and night. Experience enhanced clarity and reduced noise, giving you the peace of mind of knowing you won't miss a single detail. With Active Alignment technology, the NightChromaTM NCK400 guarantees precise camera positioning for optimal coverage and accuracy. Rest assured that you'll clearly see any potential threats or suspicious activities. Upgrade your security measures today with the NightChromaTM NCK400. Immerse yourself in a world of superior surveillance and unparalleled performance. Trust in our state-of-the-art technology to protect what matters most to you.
4CH PoE IP Camera Input This PoE NVR is plug and play, easy to configure, access and control. You can connect all your PoE IP cameras to the NVR and manage them directly through their ethernet cables for ultimate ease and convenience in a home security system. Powerful NVR with Strong Compatibility This NVR is connectable to PoE IP cameras of up to 4K resolution. You can take full advantage of your cameras and control them. Connectable to IP Cameras Supporting H.265+ IP cameras supporting H.265+/H.265/H.264+/H.264 coding formats are connectable to the NVR. After adding a camera supporting H.265+, you can enable it to maximize storage space and enjoy ultra-long recording, up to 7x longer than H.264 under normal conditions. Customizable Motion Detection You can mark out the relevant areas for motion detection to minimize false alerts and save storage space. Besides, if you don't want others to view certain areas' recordings, you can block out these areas on each camera too effectively. Smart Motion-Triggered Alerts Whenever motion detection is triggered in your customized areas, you will receive instant email alerts with snapshots and app alarm pushes even when you're away. Thus, you can know what happens in your house and take appropriate precautions promptly. Quick Remote Monitoring Consolidating your security system into your smartphone, tablet, and PC can be simple with our free viewing app. Download "Annke Vision" on your mobile devices, quickly scan the QR-code to add the system, and then watch live video from anywhere. 4K Video Output to Display Ultra Clearness This surveillance NVR supports up to 4K video input/output. You can add 4K cameras to this NVR, then connect it to your exquisite 4K TV or monitor to display top-of-the-line megapixel quality. Now it is easier to capture all the tiny details you need, like license plates, faces, packages, etc. Save Time with Smart Search/Playback Function The smart search function allows you to mark out the specific area you need for playback. And the smart playback function can fast-forward or skip the still images and offer you the video with movements in your selected areas and period. While with normal playback, you need to check the video with movements frame by frame manually.
Up to 6MP Super HD Stream & Record Network video recorder supports up to 8 PoE IP security cameras for 6MP live stream, playback and recording. Enjoy 24/7 non-stop recordings all year round. Advanced H.265+ Video Compression 8CH PoE NVR adopts H.265+ coding to offer a faster & smoother stream experience than H.265/H.264+/H.264 systems. It enables longer video recording time, saves your budget on buying extra HDDs, and reduces bandwidth consumption. Plug-and-Play PoE Connection Connect the NVR to the PoE security cameras via Ethernet cables for data and power transmission without messy wiring. Link the NVR to the router and power on the NVR to get a 24/7 record event without the Internet. Email Alerts & App Pushes Get instant email alerts, and app pushes if there is anything unusual. Locate the vital motion videos with smart playback. Connect the NVR to a TV or monitor with HDMI and VGA outputs for local streaming. Remote Access with All Smart Devices Access and manage the PoE NVR remotely via iPhone or Android smartphones, iPad, PC or main browsers, including Google Chrome, Safari, Firefox, Internet Explorer, etc., when you are in the office or travelling. Secure Encryptions and Protocols Users can log in to the device only with the correct login password. Get a live stream with the necessary preset verification code. Multi-level encryptions protect the stream transmission & downloading from hackers.
Weight
N/A
N/A
N/A
N/A
N/A
N/A
Dimensions
N/A
N/A
N/A
N/A
N/A
N/A
Additional information

| | |
| --- | --- |
| Micro SD | 128GB, 256GB, None |

| | |
| --- | --- |
| HDD Capacity | 1TB, 2TB, 3TB, 4TB, 6TB, None |
| Appearance | Bullet, Turret |

| | |
| --- | --- |
| HDD Capacity | 1TB, 2TB, 3TB, 4TB, 6TB, 8TB, None |

| | |
| --- | --- |
| HDD Capacity | 1TB, 2TB, 3TB, 4TB, 6TB, 8TB, None |