Fyreye MKII Conventional Rate of Rise and Fixed Heat Detector
In Stock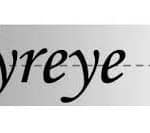 The Fyreye MKII Rate of Rise heat detectors (MKII-HR) uses a thermistor arrangement to sense a quick rise in temperature
Description
Fyreye MKII Conventional RoR & Fixed Heat Detector
The Fyreye MKII Rate of Rise heat detectors (MKII-HR) uses a thermistor arrangement to sense a quick rise in temperature and a final threshold temperature of 57°C.
The detector will work with most modern fire alarm control panels and comes supplied with a locking grub screw to prevent unauthorised head removal.
Each Fyreye detector requires a base.
Only logged in customers who have purchased this product may leave a review.
Quick Comparison
Settings
Fyreye MKII Conventional Rate of Rise and Fixed Heat Detector

remove

Kentec 2 Zone Alarmsense Bi-Wire Fire Alarm Kit

remove

Infinity ID2 2, 4, or 8 Zone Fire Alarm Kit

remove

FireSmart 8 Zone Fire Alarm Conventional Kit - Hospitality Sector

remove

KAC Conventional Indoor Manual Call Point

remove

Fyreye MKII Conventional Optical Smoke Detector

remove

Name
Fyreye MKII Conventional Rate of Rise and Fixed Heat Detector

remove

Kentec 2 Zone Alarmsense Bi-Wire Fire Alarm Kit

remove

Infinity ID2 2, 4, or 8 Zone Fire Alarm Kit

remove

FireSmart 8 Zone Fire Alarm Conventional Kit - Hospitality Sector

remove

KAC Conventional Indoor Manual Call Point

remove

Fyreye MKII Conventional Optical Smoke Detector

remove

Image
SKU
Rating
Price

£

15.31

£

606.65

£

821.44 –

£

904.64

£

638.56

£

13.18

£

18.56
Stock

In Stock

In Stock

In Stock

In Stock

In Stock

In Stock

Availability
In Stock
In Stock
In Stock
In Stock
In Stock
In Stock
Add to cart
Description
The Fyreye MKII Rate of Rise heat detectors (MKII-HR) uses a thermistor arrangement to sense a quick rise in temperature
Using a Kentec Alarmsense Panel with Apollo field devices, this system is ideal for installing conventional systems where sounders and detectors must be on the same 2-core cable.
The infinity ID2 system is priced very competitively, and by starting with one of these kits, you will save even more.
A premium system from a market-leading manufacturer, the control panel provides a highly cost-effective conventional option for building premises.

Unique 'Plug & Play installation concept
Total 'Flex-Ability' in the choice of the operating element
Anti-Tamper facility
Enhanced aesthetics
Fully approved to the latest standards
Backward compatibility
CPD Approved

Certified to meet EN54 requirement
Lockable to base to stop unauthorised removal
Remote LED output
Compatible with all Fyreye bases

Content

Fyreye MKII Conventional RoR & Fixed Heat Detector

The Fyreye MKII Rate of Rise heat detectors (MKII-HR) uses a thermistor arrangement to sense a quick rise in temperature and a final threshold temperature of 57°C. The detector will work with most modern fire alarm control panels and comes supplied with a locking grub screw to prevent unauthorised head removal. Each Fyreye detector requires a base.
The Kentec 2 Zone Alarmsense Bi-Wire Fire Alarm Kit contains all you need to install in one package. Using a Kentec Alarmsense Panel with Apollo field devices, this system is ideal for installing conventional systems where sounders and detectors must be on the same 2-core cable. Combined detectors and sounders provide a discreet installation while ensuring adequate sound levels throughout the building. Choose additional devices from the options box to speed up the ordering process.

Contents

Kentec KA11020M2 2 Zone Alarmsense Bi-Wire Fire Alarm Panel: Incorporating a "Selectable local alarm" feature, this alarm panel is particularly useful in Houses of Multiple Occupation such as student accommodations or nursing homes.
Apollo 55000-392APO AlarmSense Optical Smoke Detector with Sounder Base: This detector changes to an alarm state at a pre-set threshold of smoke penetration into the sensing chamber. Comes with a sounder base, providing audible signal and detection.
Apollo 55000-196APO AlarmSense A1R Standard Heat Detector with Sounder Base: A detector with a fixed upper-temperature limit of 57°C but in addition will detect sudden increases in temperature of 12-15°C per minute. Comes with a sounder base, providing audible signal and detection.
Apollo 55400-894APO AlarmSense Manual Call Point: 

A Manual Call Point that uses push button operation and features a redesigned reset mechanism.

12vdc 3.2Ah Backup Batteries: 12v 3.2Ah batteries are specifically designed for use throughout the fire and security industries.

Infinity ID2 2, 4 or 8 Zone Fire Alarm Kit

The ID2 is the most flexible and advanced two-wire system on the market. Installers benefit from a choice of radial or loop wire modes. In the case of the radial configuration, no end of lines are required, and devices can be spurred off one another. Following the auto-configuration, each device on the system can be given a 20-character description. This means in the event of a fire or fault, the exact device will be displayed on the panel's LCD display (for instance, "Main Office" or "Bedroom 1"). The infinity ID2 system is priced very competitively, and by starting with one of these kits, you will save even more. By purchasing this kit, you will benefit from 1 free detector, two free batteries, one free Mains Safety Isolator, and a free check-it tester spray over purchasing the panel, six detectors and 2 Manual Call Points separately.
Specifically packaged for the hospitality sector, our 8-zone conventional kit features both audible and visual alarm devices that enable compliance with BS EN54-23 & EN54-3. Using the leading FireSmart range of products, this kit provides a simple, quick solution to protecting your premises. Choose additional devices from the options box to speed up the ordering process.

8 Zone FireSmart Conventional Panel: A premium system from a market-leading manufacturer, the control panel provides a highly cost-effective conventional option for building premises.
FireSmart Optical Smoke Detector: A state-of-the-art optical chamber combined with an application-specific integrated circuit (ASIC) to quickly and accurately detect fires.
FireSmart Rate-of-Rise Heat Detector: The Heat Detector uses a state-of-the-art heat element combined with an application-specific integrated circuit (ASIC) to provide quick and accurate detection of fires.
FireSmart Diode Base: Diode base for use with the FireSmart range of detectors.
FireSmart Conventional Manual Call Point: An easy to operate fire alarm manual call point. Fully compliant with EN 54-11, each point is manufactured from impact-resistant ABS and includes a resettable press to break glass.
FireSmart Sounder & Deep Base (Red): Provides outstanding sound output and low current draw. Specifically designed and approved to meet EN54-3 the Firesmart sounder delivers quality, reliability and extended operational life.
FireSmart Conventional VAD Deep Base w/ Red Flash: Features high output LEDs, advanced optics and an innovative lens design. Approved meeting EN54-23.
FireSmart 12vdc 2.2Ah Backup Batteries: 12v 2.2Ah batteries are specifically designed for use throughout the fire and security industries.

KAC Conventional Indoor Manual Call Point

Installation efficiency, flexibility and full compliance with the latest standards are at the heart of the new MCP indoor call point range. Installation time and, ultimately, cost is of paramount importance to any fire or security installer. The MCP range directly reflects this need by providing a unique 'plug and play' concept to reduce installation time. All new MCP products utilise a special terminal block, where all initial installation cabling is terminated. This terminal block is then connected to the back of the MCP. Simple but effective, with no re-termination required and no time wasted. New standards and legislation allow break glass and resettable operating elements to be used within a manual call point. To provide you with the greatest 'flex-ability', the new MCP range can be configured as either a break glass or resettable unit by simply changing from one element to another. No other additional parts or alternative products need to be ordered. All MCP indoor call point products also help preserve the integrity of the overall system, as illegal removal of the product lid will result in the call point operating and the system going into alarm. Full compliance with the latest standards is essential, and the new MCP indoor call point range is fully approved to the latest EN54-11 standard (Compliant markings only). The MCP1A product version has a resistor and normally open, clean contact electrical options. These options are easily utilised by simply connecting the terminal block to the required connection in the back of the MCP1 product. Various resistor versions are available, with both 470W and 680W offered as standard. However, other resistor types can be provided upon request. The MCP1B product version allows for connection to 'Savwire' systems.

Fyreye MKII Conventional Optical Detector

The Fyreye MKII optical smoke detectors use a pulsing IR LED & photodiode to detect IR scatter caused by smoke entering the chamber. The detector is particularly suitable for detecting optically dense smoke, involving materials such as soft furnishings, PVC, plastic, foam and all similar materials which produce small visible particles (0.5 to 10μm). The detector will work with most modern fire alarm control panels, and comes supplied with a locking grub screw to prevent unauthorised head removal. Each Fyreye detector requires a base 
Weight
N/A
N/A
N/A
N/A
N/A
N/A
Dimensions
N/A
N/A
N/A
N/A
N/A
N/A
Additional information

| | |
| --- | --- |
| Zones | 2 Zone, 4 Zone, 8 Zone |

| | |
| --- | --- |
| Configuration | 470 OHM & N/O, 680 OHM & N/O |
| Operating Element | Resettable, Glass |
| Mounting | Surface, Flush |