Fyreye MKII Conventional Optical Smoke Detector
In Stock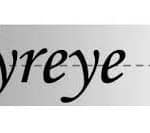 Certified to meet EN54 requirement
Lockable to base to stop unauthorised removal
Remote LED output
Compatible with all Fyreye bases
Description
Fyreye MKII Conventional Optical Detector
The Fyreye MKII optical smoke detectors use a pulsing IR LED & photodiode to detect IR scatter caused by smoke entering the chamber.
The detector is particularly suitable for detecting optically dense smoke, involving materials such as soft furnishings, PVC, plastic, foam and all similar materials which produce small visible particles (0.5 to 10μm).
The detector will work with most modern fire alarm control panels, and comes supplied with a locking grub screw to prevent unauthorised head removal.
Each Fyreye detector requires a base 
Model : MKII-OP
Detector Class : Optical Smoke
Design Standard : EN54 Pt 7
Approval : DIFT
Operating Voltage : 9-33V DC
Quiescent Current : 40μA
Alarm Current @ 24V DC : 34mA MAX
Operating Temperature : -10°C to +50°C
Minimum Continuous Temperature : 0°C
Maximum Humidity : 95% RH Non Condensing
Alarm Condition : 2.4% Obscuration per metre
Coverage : 100m2
IP Protection Rating : IP43
Start-up Time : 10 Seconds
Size with Base : 100 x 48 mm
Weight (with Base) : 75g (133g)
Only logged in customers who have purchased this product may leave a review.
Quick Comparison
Settings
Fyreye MKII Conventional Optical Smoke Detector

remove

Xtratone MKII Addressable Sounder in Red or White

remove

Fyreye MKII Diode Base

remove

Gent ES Optical Smoke Conventional Detector

remove

Infinity ID2 2-8 Zone Fire Alarm Panel

remove

Fyreye MKII Conventional Rate of Rise and Fixed Heat Detector

remove

Name
Fyreye MKII Conventional Optical Smoke Detector

remove

Xtratone MKII Addressable Sounder in Red or White

remove

Fyreye MKII Diode Base

remove

Gent ES Optical Smoke Conventional Detector

remove

Infinity ID2 2-8 Zone Fire Alarm Panel

remove

Fyreye MKII Conventional Rate of Rise and Fixed Heat Detector

remove

Image
SKU
Rating
Price

£

18.56

£

69.58

£

2.80 –

£

3.56

£

25.98

£

332.80 –

£

750.43

£

15.31
Stock

In Stock

In Stock

In Stock

In Stock

In Stock

In Stock

Availability
In Stock
In Stock
In Stock
In Stock
In Stock
In Stock
Add to cart
Description

Certified to meet EN54 requirement
Lockable to base to stop unauthorised removal
Remote LED output
Compatible with all Fyreye bases

Low profile or deep diode mounting base for the Fyreye MKII range of conventional detectors.

Range of detection technologies with advanced microprocessor-controlled detection.
Self-monitoring for contamination to maintain optimum sensitivity throughout the whole life.
Compatible with diode base to monitor detector removal.

One-man walk test facility
Ability to isolate zones/sounder circuits
High visibility blue LCD screen as standard
A deeper version panel is available if larger batteries required
Full range of zone-powered devices is available
Auto-configuration for easy setup
Safer than a traditional 2-wire/conventional system as it tells you exactly where the event is - no time wasted searching a whole zone
Is the system already wired as a loop? No problem! Just select 'Loop Mode' in the panel.

The Fyreye MKII Rate of Rise heat detectors (MKII-HR) uses a thermistor arrangement to sense a quick rise in temperature
Content

Fyreye MKII Conventional Optical Detector

The Fyreye MKII optical smoke detectors use a pulsing IR LED & photodiode to detect IR scatter caused by smoke entering the chamber. The detector is particularly suitable for detecting optically dense smoke, involving materials such as soft furnishings, PVC, plastic, foam and all similar materials which produce small visible particles (0.5 to 10μm). The detector will work with most modern fire alarm control panels, and comes supplied with a locking grub screw to prevent unauthorised head removal. Each Fyreye detector requires a base 

Xtratone MKII Addressable Sounder in Red or White

The Xtratone sounders are small, high-output addressable devices designed to meet EN54 part 3. A device is a compact unit that fits a standard European back box and can be surface or semi-flush mounted. The Xtratone sounder has been designed to terminate field cables in the back box as a first fix.

Fyreye MKII Diode Base

Low profile or deep diode mounting base for the Fyreye MKII range of conventional detectors.

Gent ES Heat Conventional Detector

The ES Detect automatic detector is a non-addressable detector specifically designed for operation on conventional systems. The range includes intelligent algorithms for fire detection and a wide range of different types of detectors. The Optical Smoke Detector is designed to guarantee safe and early fire detection.

Optical smoke detector

Optical smoke detector to guarantee safe and early detection of fire.

Infinity ID2 2-8 Zone Fire Alarm Panel

Zeta Alarm Systems is proud to introduce the most advanced 2-wire system on the market. We can now provide a system that gives all of the benefits associated with a '2 Wire' installation (less cable, quicker installation, cost savings on labour/product) and has the facility to 'I.D.' the devices. The Infinity ID2 can be used for new installations, as a retrofit for any conventional system or as a replacement for existing 2-wire systems when the extra features are deemed desirable/necessary. This is possible because the Infinity ID2 devices sit on radial circuits, thus making it easy to 'upgrade' a system with the facility to I.D. devices without the need to rewire.

Fyreye MKII Conventional RoR & Fixed Heat Detector

The Fyreye MKII Rate of Rise heat detectors (MKII-HR) uses a thermistor arrangement to sense a quick rise in temperature and a final threshold temperature of 57°C. The detector will work with most modern fire alarm control panels and comes supplied with a locking grub screw to prevent unauthorised head removal. Each Fyreye detector requires a base.
Weight
N/A
N/A
N/A
N/A
N/A
N/A
Dimensions
N/A
N/A
N/A
N/A
N/A
N/A
Additional information

| | |
| --- | --- |
| Enclosure | Metal, Standard |
| Zones | 2 Zone, 4 Zone, 8 Zone |