Outdoor Apartment Station ( VI-APT01 )
In Stock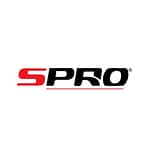 Description
The VI-APT01 is the perfect outdoor intercom station to secure your apartment building. Featuring a 2mp CMOS camera, mechanical buttons with braille, and the ability to grant access with a password or mifare cards, the VI-APT01 provides the utmost security. As an added bonus, the intercom station also features supplemental lighting with its white light, to help you see who is at your front door even in the dark. With the VI-APT01, you can rest easy knowing that only authorised visitors can enter your apartment building.
Specifications:
Model Number
VI-APT01
Main Processor
Embedded Micro Processor
Operating System
Embedded LINUX OS
Video
Video Compression
H.264
Image Sensor
1/2.9" 2MP CMOS"
Auto Gain Control
White Light
Lens
2mm
Angle of View
H:138°, V:78°, D:158°
Day / Night
Color Image
Audio
Audio Compression
G.711
Audio Input
Imnidirectional Mic
Audio Output
Built-in Speaker
Bidirectional Talk
Support Dual-way Bidirectional talk
Display
Screen
2.3" OLED
Operation Mode
Keypad
Mechanical Button with Braille
Reader
Mifare Card (13.56 MHz)
Interface
Alarm In / Out
01-Jan
Door Control
1 Relay Out
1 RS485
1 Feedback
1 Exit Button
Wiegand
1
Network
Ethernet
10M/100Mbps
Network Protocol
TCP / IP
General
Ingress Protection
IK08
IP65 (Apply silica gel to gaps between the device and the wall. Liquid sodium silicate is recommended)
Tamper Switch
1
Installation
Surface & Flush
Material
Aluminum
Power
DC12V, POE (802.3af)
Power Consumption
Work ≤6W
Working Temperature
-40° to +60°C
Relative Humidity
20%RH - 95%RH
Dimensions
200mm x 98mm x 32mm
Weight
1.5KG
Only logged in customers who have purchased this product may leave a review.
Quick Comparison
Settings
Outdoor Apartment Station ( VI-APT01 )

remove

Trimec Electric Strike - Rim 12v DC

remove

Mini Electric Strike - 12v DC

remove

Push Pad Emergency Bolt

remove

600Lbs Mag Lock - Double

remove

Push Bar Panic Latch

remove

Name
Outdoor Apartment Station ( VI-APT01 )

remove

Trimec Electric Strike - Rim 12v DC

remove

Mini Electric Strike - 12v DC

remove

Push Pad Emergency Bolt

remove

600Lbs Mag Lock - Double

remove

Push Bar Panic Latch

remove

Image
SKU
VI-APT01
TRES152
ES217
ES251-DBL
Rating
Price

£

299.99

£

399.72

£

41.62

£

77.59

£

144.87

£

68.58
Stock

In Stock

In Stock

In Stock

In Stock

In Stock

In Stock

Availability
In Stock
In Stock
In Stock
In Stock
In Stock
In Stock
Add to cart
Description
Content
The VI-APT01 is the perfect outdoor intercom station to secure your apartment building. Featuring a 2mp CMOS camera, mechanical buttons with braille, and the ability to grant access with a password or mifare cards, the VI-APT01 provides the utmost security. As an added bonus, the intercom station also features supplemental lighting with its white light, to help you see who is at your front door even in the dark. With the VI-APT01, you can rest easy knowing that only authorised visitors can enter your apartment building.
High quality rim strike for inward opening door with 680kg holding force.Reversible for Fail Secure or Fail Safe operation.IP56 weather resistant.Face Plate Width: 32mm Face Plate Height: 190mmJaw Height: 38mmJaw Adjustable? NoFinish: Dark Grey
At only 16mm wide this mini yet strong electric strike is great for lots of applications especially when fixing space is limited Face Plate Width: 22mm Face Plate Height: 130mm Jaw Height: 45mm Jaw Adjustable? Yes Finish: Inox
The Exidor 293 single door push pad emergency bolt is designed for final exit doors and allows for a quick exit in an emergency when used by trained personnel such as offices or schools. The vertical bolt locks at the top and bottom of the door and can be reversed for use on left or right-handed doors, with an anti-thrust mechanism that prevents leverage of both the top and bottom shoot bolts from their sockets. Incorporated as standard is an automatic top trip and easy clean floor socket; the push pad with bolt fully conforms to EN179:2008, CE Marked and Certifire accredited, making it suitable for workplaces and public buildings. Designed for single doors made from timber or steel up to 1220mm wide and 2440mm high, it's fire-rated in accordance with EN 1634-1 and manufactured in the UK to the highest quality. Tested to withstand a minimum of 200,000 with a 10-year manufacturer's warranty, the push pad bolt is easy to operate – push on the pad as you're pushing the door open in an emergency – it's perfect for an escape route. Exidor emergency exit hardware is manufactured in the UK to the highest quality and is suitable for use with an outside access device. Please Note: This product is not suitable for plastic or uPVC doors.

Standard series mag lock
Dual voltage 12v/24v
Holding force up to 272kg
Only for double doors
Door Monitor Sensor
Suitable for inward & outward opening doors
Internal Use
Size: (L)502 x (W)47 x (H)25

Sometimes known as a push bar or crash bar, the Exidor 296 panic latch is fitted to final exit doors and fire doors on escape routes to make doors easy to open in an emergency. With a reversible latch making this suitable for left and right-handed doors, the emergency bar fully conforms to BS EN 1125, is CE marked, Certifire accredited, tested to withstand a minimum of 200,000 uses and comes with a 10-year manufacturer's warranty as standard. The silver panic bar with latch is designed for single doors made from timber or steel up to 1220mm wide and is fire rated in accordance with EN 1634-1. Easy to operate, all that's needed is a push on the crossbar, which is why it's required in all buildings with public access or where staff could be unfamiliar with the escape route. Exidor emergency exit hardware is manufactured in the UK to the highest quality. The push bar panic latch is supplied with an adapter suitable for use with outside access devices to enable entry from the other side of the door into your premises. Please Note: This product is not suitable for plastic or uPVC doors.
Weight
N/A
N/A
N/A
N/A
N/A
N/A
Dimensions
N/A
N/A
N/A
N/A
N/A
N/A
Additional information