Apollo SC2900-001 Conventional Manual Call Point
In Stock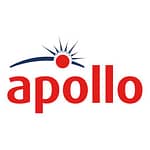 Description
Apollo SC2900-001 Conventional Manual Call Point
The Conventional Manual Call Point has been designed to operate on a zone of conventional fire detection devices. An alarm is initiated by pressing the resettable element. Activation status is indicated through the rotation of the resettable element displaying yellow and black indication bars and an illuminated solid red LED.
The supplied reset key can easily reset the manual call point from the front. The Conventional Manual Call Point is supplied with a 470Ω resistor and normally open, clean contact electrical options. LED illuminated red only when the manual call point is operated in 470Ω mode.
Only logged in customers who have purchased this product may leave a review.
Quick Comparison
Settings
Apollo SC2900-001 Conventional Manual Call Point

remove

FireSmart 8 Zone Fire Alarm Conventional Kit

remove

Gent ES Detect Conventional Heat Detector

remove

Kentec 8 Zone Alarmsense Bi-Wire Fire Alarm Kit

remove

FireSmart 8 Zone Fire Alarm Conventional Kit - Hospitality Sector

remove

FireSmart 2 Zone Fire Alarm Conventional Kit - Hospitality Sector

remove

Name
Apollo SC2900-001 Conventional Manual Call Point

remove

FireSmart 8 Zone Fire Alarm Conventional Kit

remove

Gent ES Detect Conventional Heat Detector

remove

Kentec 8 Zone Alarmsense Bi-Wire Fire Alarm Kit

remove

FireSmart 8 Zone Fire Alarm Conventional Kit - Hospitality Sector

remove

FireSmart 2 Zone Fire Alarm Conventional Kit - Hospitality Sector

remove

Image
SKU
Rating
Price

£

15.79

£

527.80

£

24.79 –

£

38.36

£

698.69

£

638.56

£

527.80
Stock

In Stock

In Stock

In Stock

In Stock

In Stock

In Stock

Availability
In Stock
In Stock
In Stock
In Stock
In Stock
In Stock
Add to cart
Description
The FireSmart 8 zone Conventional fire alarm kits contain all you need to get an installation underway in one complete package.

Range of detection technologies with advanced microprocessor-controlled detection
Self-monitoring for contamination to maintain optimum sensitivity throughout the whole life
Compatible with diode base to monitor detector removal

Using a Kentec Alarmsense Panel with Apollo field devices, this system is ideal for installing conventional systems where sounders and detectors must be on the same 2-core cable.
A premium system from a market-leading manufacturer, the control panel provides a highly cost-effective conventional option for building premises.
A premium system from a market-leading manufacturer, the control panel provides a highly cost-effective conventional option for building premises.
Content

Apollo SC2900-001 Conventional Manual Call Point

The Conventional Manual Call Point has been designed to operate on a zone of conventional fire detection devices. An alarm is initiated by pressing the resettable element. Activation status is indicated through the rotation of the resettable element displaying yellow and black indication bars and an illuminated solid red LED. The supplied reset key can easily reset the manual call point from the front. The Conventional Manual Call Point is supplied with a 470Ω resistor and normally open, clean contact electrical options. LED illuminated red only when the manual call point is operated in 470Ω mode.
The FireSmart 8 zone Conventional fire alarm kits contain all you need to get an installation underway in one complete package. Choose additional devices from the options box to speed up the ordering process.

8 Zone FireSmart Conventional Panel: A premium system from a market-leading manufacturer, the control panel provides a highly cost effective conventional option for building premises.
FireSmart Optical Smoke Detector: A state-of-the-art optical chamber combined with an application-specific integrated circuit (ASIC) to quickly and accurately detect fires.
FireSmart Rate-of-Rise Heat Detector: The Heat Detector uses a state-of-the-art heat element combined with an application-specific integrated circuit (ASIC) to quickly and accurately detect fires.
FireSmart Diode Base: Diode base for use with the FireSmart range of detectors.
FireSmart Conventional Manual Call Point: An easy to operate fire alarm manual call point. Fully compliant with EN 54-11, each point is manufactured from impact-resistant ABS and includes a resettable press to break the glass.
FireSmart Sounder & Deep Base (Red): Provides outstanding sound output and low current draw. Specifically designed and approved to meet EN54-3 the Firesmart sounder delivers quality, reliability and extended operational life.
FireSmart 12vdc 3.4Ah Backup Batteries: 12v 3.2Ah batteries are specifically designed for use throughout the fire and security industries.

Gent ES Detect Conventional Heat Detector

The ES Detect automatic detector is a non-addressable detector specifically designed for operation on conventional systems. The range includes intelligent algorithms for fire detection and a wide range of different types of detectors.

Fixed heat detector:

Automatic heat detector with fast semiconductor sensor to guarantee reliable detection of fires with strong heat generation.

Fixed heat detector class B:

For increased operating temperature according to EN 54-5 class B.

Rate-of-rise heat detector:

Automatic heat detector with fast semiconductor sensor to guarantee reliable detection of fires with rapidly rising temperatures and integrated fixed temperature function for detecting fires with slowly rising temperatures.
The Kentec 8 Zone Alarmsense Bi-Wire Fire Alarm Kit contains all you need to install in one package. Using a Kentec Alarmsense Panel with Apollo field devices, this system is ideal for installing conventional systems where sounders and detectors must be on the same 2-core cable. Combined detectors and sounders provide a discreet installation while ensuring adequate sound levels throughout the building. Choose additional devices from the options box to speed up the ordering process.

Contents

Kentec KA11080M2 8 Zone Alarmsense Bi-Wire Fire Alarm Panel: Incorporating a "Selectable local alarm" feature, this alarm panel is particularly useful in Houses of Multiple Occupation such as student accommodation or nursing homes.
Apollo 55000-392APO AlarmSense Optical Smoke Detector with Sounder Base: This detector changes to an alarm state at a pre-set threshold of smoke penetration into the sensing chamber. Comes with a sounder base, providing audible signal and detection.
Apollo 55000-196APO AlarmSense A1R Standard Heat Detector with Sounder Base: A detector with a fixed upper-temperature limit of 57°C but in addition will detect sudden increases in temperature of 12-15°C per minute. Comes with a sounder base, providing audible signal and detection.
Apollo 55400-894APO AlarmSense Manual Call Point: 

A Manual Call Point that uses push button operation and features a redesigned reset mechanism.

12vdc 3.2Ah Backup Batteries: 12v 3.2Ah batteries are specifically designed for use throughout the fire and security industries.

Specifically packaged for the hospitality sector, our 8-zone conventional kit features both audible and visual alarm devices that enable compliance with BS EN54-23 & EN54-3. Using the leading FireSmart range of products, this kit provides a simple, quick solution to protecting your premises. Choose additional devices from the options box to speed up the ordering process.

8 Zone FireSmart Conventional Panel: A premium system from a market-leading manufacturer, the control panel provides a highly cost-effective conventional option for building premises.
FireSmart Optical Smoke Detector: A state-of-the-art optical chamber combined with an application-specific integrated circuit (ASIC) to quickly and accurately detect fires.
FireSmart Rate-of-Rise Heat Detector: The Heat Detector uses a state-of-the-art heat element combined with an application-specific integrated circuit (ASIC) to provide quick and accurate detection of fires.
FireSmart Diode Base: Diode base for use with the FireSmart range of detectors.
FireSmart Conventional Manual Call Point: An easy to operate fire alarm manual call point. Fully compliant with EN 54-11, each point is manufactured from impact-resistant ABS and includes a resettable press to break glass.
FireSmart Sounder & Deep Base (Red): Provides outstanding sound output and low current draw. Specifically designed and approved to meet EN54-3 the Firesmart sounder delivers quality, reliability and extended operational life.
FireSmart Conventional VAD Deep Base w/ Red Flash: Features high output LEDs, advanced optics and an innovative lens design. Approved meeting EN54-23.
FireSmart 12vdc 2.2Ah Backup Batteries: 12v 2.2Ah batteries are specifically designed for use throughout the fire and security industries.

Specifically packaged for the hospitality sector, our 2-zone conventional kit features both audible and visual alarm devices that enable compliance with BS EN54-23 & EN54-3. Using the leading FireSmart range of products, this kit provides a simple, quick solution to protecting your premises. Choose additional devices from the options box to speed up the ordering process.

Contents

2 Zone FireSmart Conventional Panel: A premium system from a market-leading manufacturer, the control panel provides a highly cost-effective conventional option for building premises.
FireSmart Optical Smoke Detector: A state-of-the-art optical chamber combined with an application-specific integrated circuit (ASIC) to quickly and accurately detect fires.
FireSmart Rate-of-Rise Heat Detector: The Heat Detector uses a state-of-the-art heat element combined with an application-specific integrated circuit (ASIC) to quickly and accurately detect fires.
FireSmart Diode Base: Diode base for use with the FireSmart range of detectors.
FireSmart Conventional Manual Call Point: An easy-to-operate fire alarm manual call point. Fully compliant with EN 54-11, each point is manufactured from impact-resistant ABS and includes a resettable press to break the glass.
FireSmart Sounder & Deep Base (Red): Provides outstanding sound output and low current draw. Specifically designed and approved to meet EN54-3, the Firesmart sounder delivers quality, reliability and extended operational life.
FireSmart Conventional VAD Deep Base w/ Red Flash: Features high output LEDs, advanced optics and an innovative lens design. Approved meeting EN54-23.
FireSmart 12vdc 2.2Ah Backup Batteries: 12v 2.2Ah batteries are specifically designed for use throughout the fire and security industries.

Weight
N/A
N/A
N/A
N/A
N/A
N/A
Dimensions
N/A
N/A
N/A
N/A
N/A
N/A
Additional information

| | |
| --- | --- |
| Heat Class | A1R – Rate of Rise, A1S Fixed Temp, BS Fixed Temp |