Apollo Series 65 Optical Smoke Detector
In Stock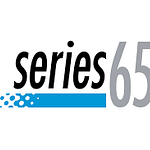 The Apollo Series 65 Optical Smoke Detector detects smoke using an internal pulsing LED and a photo-diode at an obtuse angle.
Description
The Apollo Series 65 Optical Smoke Detector detects smoke using an internal pulsing LED and a photo-diode at an obtuse angle. In clear conditions, the light from the pulsing LED will not fall on the photo-diode, but when smoke enters the chamber, smoke particles cause the beam of light from the LED to scatter. The photo diode then detects the scattered light.
Three consecutive sensor activations are required to trigger an alarm state. An alarm state is signalled by increasing the current drawn from the supply from about 40μA to a maximum of 75mA – the control panel recognises this, and the fire alarm is activated.
The inner sensing chamber is moulded as a labyrinth to prevent the penetration of external light sources, and there is an insect-resistant cover. These elements combine to make this a reliable optical smoke detector for any conventional fire alarm system.
Upon entering an alarm state, the external LED lights up for easy identification. The moulded self-extinguishing white polycarbonate casing is identical to that of the Series 65 Ionisation Smoke Detector in all. Still, the external LED – on this smoke detector, the LED is clear during normal conditions but illuminates red during an alarm. In contrast, the LED on the ionisation smoke detector is coloured red whether it is illuminated or not.
Sensor: Silicon PIN photo-diode
Emitter: GaAs infra-red light-emitting diode
Sampling Frequency: Once every 3 seconds
Confirmation Frequency: Once every 2 seconds
No. Of Consecutive Alarm Signals To Trigger Alarm: 3
Supply Wiring: 2 wire monitored supply, polarity insensitive
Supply Voltage: 9 to 33V DC
Ripple Voltage: 2V peak to peak maximum at 0.1Hz to 100kHz
Quiescent Current: 30-50μA at 24V
Switch-on Surge Current: 115μA at 24V
Alarm Voltage: 6 to 28V
Normal Alarm Current: 61mA at 28V, 52mA at 24V, 18mA at 10V
Alarm Indicator: Clear LED emitting red light
Design Alarm Load: 420Ω in series with 2V drop
Holding Voltage: 6V (min)
Holding Current: 10mA (min)
Min. Voltage Required to Illuminate Indicator: 12V
Alarm Reset Voltage: 1V
Alarm Reset Time: 1 second
Remote Output Characteristics: Remote is a current sink to the negative line limited to 17mA
Sensitivity: Nominal alarm threshold of 0.15dB/m obscuration, measured in accordance with EN 54-7:2000
Temperature Range: -20°C to +60°C (no condensation or icing)
Humidity: 0% to 95% relative humidity (no condensation)
Wind Speed: Insensitive to wind
Atmospheric Pressure: Insensitive to atmospheric pressure
IP Rating: 23D in accordance with BS EN 60529
Dimensions: 100 x 42 mm (100 x 50 mm in base)
Weight: 99g (150g in base)
Materials: White polycarbonate detector housing rated V-0 in accordance with UL 94, nickel-plated stainless steel terminals
Only logged in customers who have purchased this product may leave a review.
Quick Comparison
Settings
Apollo Series 65 Optical Smoke Detector

remove

Fyreye MKII Conventional Rate of Rise and Fixed Heat Detector

remove

Fyreye MKII Combined Smoke and Heat Detector

remove

Fyreye Ultra-Violet Flame Detector (FEUV2000)

remove

Infinity ID2 Detector With Optional Integral Sounder

remove

ActiV Conventional Heat Smoke Detector

remove

Name
Apollo Series 65 Optical Smoke Detector

remove

Fyreye MKII Conventional Rate of Rise and Fixed Heat Detector

remove

Fyreye MKII Combined Smoke and Heat Detector

remove

Fyreye Ultra-Violet Flame Detector (FEUV2000)

remove

Infinity ID2 Detector With Optional Integral Sounder

remove

ActiV Conventional Heat Smoke Detector

remove

Image
SKU
Rating
Price

£

20.44

£

15.31

£

24.12

£

239.20

£

33.87 –

£

53.79

£

28.39
Stock

In Stock

In Stock

In Stock

In Stock

In Stock

In Stock

Availability
In Stock
In Stock
In Stock
In Stock
In Stock
In Stock
Add to cart
Description
The Apollo Series 65 Optical Smoke Detector detects smoke using an internal pulsing LED and a photo-diode at an obtuse angle.
The Fyreye MKII Rate of Rise heat detectors (MKII-HR) uses a thermistor arrangement to sense a quick rise in temperature

Certified to meet EN54 requirement
Lockable to base to stop unauthorised removal
Remote LED output
Compatible with all Fyreye bases

Low profile shape
The detector is solar blind and incorporates an electronic filter to eliminate unwanted alarms from naturally occurring phenomena
Fast response time
High immunity to electrical noise & RF interference

The Enhanced Infinity ID2 detector provides a comprehensive and customizable fire detection solution with its wide range of detection options...

Third-party certified to EN54-5 by Intertek
Carries the pan-European 'CertAlarm' mark
Wide 6-33V DC operating voltage
Two 8mm x 2mm ultra-bright red LED indicating strips offering 360º visibility
Sophisticated onboard detection algorithms help reduce false alarms by rejecting momentary abnormal readings.
Compatible with our ActiV C4408D diode, C4408 non-diode and C4408R relay bases (all bases include an integrated detector/base locking mechanism and ID tag)
Class A2 fixed heat, class B fixed heat, and optical and multi-sensor variants are also available

Content
The Apollo Series 65 Optical Smoke Detector detects smoke using an internal pulsing LED and a photo-diode at an obtuse angle. In clear conditions, the light from the pulsing LED will not fall on the photo-diode, but when smoke enters the chamber, smoke particles cause the beam of light from the LED to scatter. The photo diode then detects the scattered light. Three consecutive sensor activations are required to trigger an alarm state. An alarm state is signalled by increasing the current drawn from the supply from about 40μA to a maximum of 75mA – the control panel recognises this, and the fire alarm is activated. The inner sensing chamber is moulded as a labyrinth to prevent the penetration of external light sources, and there is an insect-resistant cover. These elements combine to make this a reliable optical smoke detector for any conventional fire alarm system. Upon entering an alarm state, the external LED lights up for easy identification. The moulded self-extinguishing white polycarbonate casing is identical to that of the Series 65 Ionisation Smoke Detector in all. Still, the external LED – on this smoke detector, the LED is clear during normal conditions but illuminates red during an alarm. In contrast, the LED on the ionisation smoke detector is coloured red whether it is illuminated or not.

Fyreye MKII Conventional RoR & Fixed Heat Detector

The Fyreye MKII Rate of Rise heat detectors (MKII-HR) uses a thermistor arrangement to sense a quick rise in temperature and a final threshold temperature of 57°C. The detector will work with most modern fire alarm control panels and comes supplied with a locking grub screw to prevent unauthorised head removal. Each Fyreye detector requires a base.

Fyreye MKII Combined Smoke and Heat Detector

The MKII-OH incorporates both an optical chamber and heat sensing element with advanced detection technology and discrimination algorithms. This dual sensor is the perfect replacement to ionisation detectors. Each Fyreye detector requires a base

Fyreye Ultra-Violet Flame Detector

The Fyreye ultra-violet flam detector is particularly suited to applications where flames can be expected to develop initially rather than smoke. This is typically due to the nature of the materials being protected for instance camera film, computer, audio & videotapes or disks. The detector is for indoor use only and should not be exposed to spurious sources of UV, such as sparks, uncovered halogen lights, lightning, etc. as these may trigger a false alarm. Due to the operational nature of flame detectors, it is generally recommended to fit just one detector per zone.
Introducing the Enhanced Infinity ID2 Detector with Optional Integral Sounder The Enhanced Infinity ID2 detectors are designed to provide superior fire detection capabilities, offering various options to cater to fire detection needs. Available in multiple configurations, these detectors are equipped with advanced technology to ensure reliable and efficient fire detection. Moreover, they now have the added option of an integral sounder for enhanced alarm notification.

Optical Smoke Detection:

The Infinity ID2 detector is equipped with an advanced optical smoke sensor that utilizes state-of-the-art technology to detect the presence of smoke particles. This highly sensitive sensor can promptly detect even the smallest smoke particles, ensuring early fire detection and minimizing the risk of false alarms.

Rate or Rise Heat Detection:

The Rate or Rise Heat detection option is ideal for areas prone to fast-developing fires. The Infinity ID2 detector utilizes a high-precision heat sensor that can quickly detect sudden temperature increases or a rise above a predefined threshold. This enables rapid fire detection, ensuring swift response and early fire suppression.

Fixed Heat Detection:

In environments where slow-developing fires are more likely, the Fixed Heat detection feature of the Infinity ID2 detector is invaluable. The fixed heat sensor is designed to detect a gradual increase in temperature over time, accurately identifying fire hazards and initiating the necessary actions to mitigate the risk.

Combined Optical & Heat Detection:

The Infinity ID2 detector offers a combined Optical & Heat detection option to provide comprehensive fire detection capabilities. This dual-sensor configuration combines optical smoke and heat detection advantages, ensuring optimal performance in diverse fire scenarios. The synergy between the two sensors increases the reliability and accuracy of fire detection, enabling early and precise fire alarm activation.

Optional Integral Sounder:

The Enhanced Infinity ID2 detector now offers an optional integral sounder, greatly enhancing alarm notification capabilities. When the detector detects a fire, the integral sounder is triggered, emitting a loud and attention-grabbing sound to alert occupants. This additional audio alert ensures that people are promptly notified of the fire hazard, facilitating quick evacuation and minimizing potential risks. The Enhanced Infinity ID2 detector provides a comprehensive and customizable fire detection solution with its wide range of detection options and the optional integral sounder. These detectors are designed to ensure the highest safety and peace of mind in various environments, including residential, commercial, and industrial settings. Stay protected with the Enhanced Infinity ID2 detector, offering advanced fire detection and alarm features for maximum safety.

C4403A1R Rate of Rise Heat Detector - Class A1R

The C4403A1R is a high-performance rate-of-rise heat detector designed to ensure the safety of a protected area. It is classified as Class A1R, which means it responds to both sudden temperature increases and static temperatures within a specific range. When the C4403A1R detects a sudden temperature rise within the protected area, it promptly triggers an alarm. Additionally, it can detect a static temperature between 54ºC and 65ºC and generate an alarm in such situations.

C4403A2 Fixed Temperature Heat Detector - Class A2 Standard (60°C)

The C4403A2 is a reliable fixed-temperature heat detector designed to meet the standards set for Class A2 devices. It is specifically calibrated to respond when the temperature within the protected area reaches a specific threshold. As a Class A2 heat detector, the C4403A2 is programmed to trigger an alarm if the temperature within the protected area rises between 54ºC and 65ºC. This ensures that potential fire hazards are detected and addressed promptly, enhancing the environment's safety.

C4403B Fixed Temperature Heat Detector - Class B High (75°C)

The C4403B is a robust fixed-temperature heat detector that falls under the classification of Class B, offering a higher temperature range for detection. This makes it suitable for environments where higher temperatures are expected or typical. With a temperature range of 69ºC to 85ºC, the C4403B is designed to generate an alarm condition when the temperature within the protected area exceeds these thresholds. Doing so provides early warning signs of potential fire incidents and allows for immediate action to be taken to mitigate risks. These advanced heat detectors, including the C4403A1R, C4403A2, and C4403B, are equipped with cutting-edge technology to ensure accurate and timely detection of temperature changes. Their robust design and reliable performance make them vital components in fire safety systems, providing enhanced protection and peace of mind in various environments.
Weight
N/A
N/A
N/A
N/A
N/A
N/A
Dimensions
N/A
N/A
N/A
N/A
N/A
N/A
Additional information

| | |
| --- | --- |
| Integral Sounder | No, Yes |
| Detector Type | Fixed Heat 60 Deg, Fixed Heat 90 Deg, Opto-Heat, Rise of Heat, Smoke |

| | |
| --- | --- |
| Heat Class | A1R – Rate of Rise, A2 Fixed 60 Deg, B Fixed 75 Degree |