Fyreye MKII Combined Smoke and Heat Detector
In Stock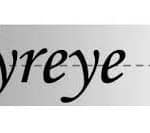 Certified to meet EN54 requirement
Lockable to base to stop unauthorised removal
Remote LED output
Compatible with all Fyreye bases
Description
Fyreye MKII Combined Smoke and Heat Detector
The MKII-OH incorporates both an optical chamber and heat sensing element with advanced detection technology and discrimination algorithms. This dual sensor is the perfect replacement to ionisation detectors.
Each Fyreye detector requires a base
Model : MKII-OH
Detector Class : Combined Smoke & Heat
Design Standard : EN54 parts 5 & 7
Approval : DIFT
Operating Voltage : 9-33V DC
Quiescent Current : 40μA
Alarm Current @ 24V DC : 34mA MAX
Operating Temperature : -10°C to +50°C
Minimum Continuous Temperature : 0°C
Maximum Humidity : 95% RH Non Condensing
Alarm Condition : 2.4% Obscuration per metre OR Rate of rise OR fixed heat trigger @ 57°C
Coverage : 100m2
IP Protection Rating : IP43
Start-up Time : 10 Seconds
Size with Base : 101 x 64mm
Weight (with Base) : 75g (133g)
Only logged in customers who have purchased this product may leave a review.
Quick Comparison
Settings
Fyreye MKII Combined Smoke and Heat Detector

remove

Menvier Surface Manual Callpoint C/W Backbox Optional Weatherproof (CX201, MBG914, FX201)

remove

Raptor MKII Addressable Weatherproof Sounder in Red or White

remove

Infinity ID2 2-8 Zone Fire Alarm Panel

remove

Xtratone MKII Addressable Combined Sounder & Beacon

remove

Gent ES Detect Conventional Heat Detector

remove

Name
Fyreye MKII Combined Smoke and Heat Detector

remove

Menvier Surface Manual Callpoint C/W Backbox Optional Weatherproof (CX201, MBG914, FX201)

remove

Raptor MKII Addressable Weatherproof Sounder in Red or White

remove

Infinity ID2 2-8 Zone Fire Alarm Panel

remove

Xtratone MKII Addressable Combined Sounder & Beacon

remove

Gent ES Detect Conventional Heat Detector

remove

Image
SKU
Rating
Price

£

24.12

£

14.71 –

£

52.71

£

75.46

£

332.80 –

£

750.43

£

80.99

£

24.79 –

£

38.36
Stock

In Stock

In Stock

In Stock

In Stock

In Stock

In Stock

Availability
In Stock
In Stock
In Stock
In Stock
In Stock
In Stock
Add to cart
Description

Certified to meet EN54 requirement
Lockable to base to stop unauthorised removal
Remote LED output
Compatible with all Fyreye bases

High visibility status LED
Standard and weatherproof versions are available
Wide range of accessories
Heavy duty terminals
Quick and simple to install
Fast-fit clip on the front cover
A single tool for test and access

One-man walk test facility
Ability to isolate zones/sounder circuits
High visibility blue LCD screen as standard
A deeper version panel is available if larger batteries required
Full range of zone-powered devices is available
Auto-configuration for easy setup
Safer than a traditional 2-wire/conventional system as it tells you exactly where the event is - no time wasted searching a whole zone
Is the system already wired as a loop? No problem! Just select 'Loop Mode' in the panel.

Range of detection technologies with advanced microprocessor-controlled detection
Self-monitoring for contamination to maintain optimum sensitivity throughout the whole life
Compatible with diode base to monitor detector removal

Content

Fyreye MKII Combined Smoke and Heat Detector

The MKII-OH incorporates both an optical chamber and heat sensing element with advanced detection technology and discrimination algorithms. This dual sensor is the perfect replacement to ionisation detectors. Each Fyreye detector requires a base

Cooper Menvier Callpoint optional Weatherproof

This attractively designed, simple-to-install range of call points has been specifically developed to be compatible with Menvier conventional fire panels. There are two versions of call points in this range. The MBG914 can be either surface or flush mounted, and the MBG917 is weatherproof. All call points are supplied as standard with a frangible glass element and a test key for ease of maintenance. A comprehensive range of accessories is available to maximise the functionality of the call point for particular applications.

Raptor MKII Addressable Weatherproof Sounder in Red or White

The Raptor addressable sounder is a large weatherproof horn sounder suitable for many indoor & outdoor applications. It is available in red or white and has 16 tones selectable at the control panel. Termination of field wiring is made to the backbox for a clean first fix.

Infinity ID2 2-8 Zone Fire Alarm Panel

Zeta Alarm Systems is proud to introduce the most advanced 2-wire system on the market. We can now provide a system that gives all of the benefits associated with a '2 Wire' installation (less cable, quicker installation, cost savings on labour/product) and has the facility to 'I.D.' the devices. The Infinity ID2 can be used for new installations, as a retrofit for any conventional system or as a replacement for existing 2-wire systems when the extra features are deemed desirable/necessary. This is possible because the Infinity ID2 devices sit on radial circuits, thus making it easy to 'upgrade' a system with the facility to I.D. devices without the need to rewire.

Xtratone MKII Addressable Combined Sounder & Beacon in Red or White

The new Xtratone addressable wall sounder with beacon has been designed to make an "electronics free" first fix and is available in red or white. The beacon has a coverage pattern of W 3.0 - 8.9 and the sounder part has 16 tones selectable at the control panel.

Gent ES Detect Conventional Heat Detector

The ES Detect automatic detector is a non-addressable detector specifically designed for operation on conventional systems. The range includes intelligent algorithms for fire detection and a wide range of different types of detectors.

Fixed heat detector:

Automatic heat detector with fast semiconductor sensor to guarantee reliable detection of fires with strong heat generation.

Fixed heat detector class B:

For increased operating temperature according to EN 54-5 class B.

Rate-of-rise heat detector:

Automatic heat detector with fast semiconductor sensor to guarantee reliable detection of fires with rapidly rising temperatures and integrated fixed temperature function for detecting fires with slowly rising temperatures.
Weight
N/A
N/A
N/A
N/A
N/A
N/A
Dimensions
N/A
N/A
N/A
N/A
N/A
N/A
Additional information

| | |
| --- | --- |
| Enclosure | Metal, Standard |
| Zones | 2 Zone, 4 Zone, 8 Zone |

| | |
| --- | --- |
| Heat Class | A1R – Rate of Rise, A1S Fixed Temp, BS Fixed Temp |