Fyreye Ultra-Violet Flame Detector (FEUV2000)
In Stock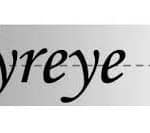 Low profile shape
The detector is solar blind and incorporates an electronic filter to eliminate unwanted alarms from naturally occurring phenomena
Fast response time
High immunity to electrical noise & RF interference
Description
Fyreye Ultra-Violet Flame Detector
The Fyreye ultra-violet flam detector is particularly suited to applications where flames can be expected to develop initially rather than smoke. This is typically due to the nature of the materials being protected for instance camera film, computer, audio & videotapes or disks.
The detector is for indoor use only and should not be exposed to spurious sources of UV, such as sparks, uncovered halogen lights, lightning, etc. as these may trigger a false alarm.
Due to the operational nature of flame detectors, it is generally recommended to fit just one detector per zone.
Model: FEUV2000
Input Voltage: 12-28 V DC
Quiescent Current: 320 цA
Operating Temperature: 0°C to 45°C
Max. Wind Speed: Not affected
Storage Temperature: -25°C to 80°C
Alarm Current: 45-50 mA
Detection Angle: 120°
UV Sensitivity: 185 – 260 nm
Response Time: 10 sec for 30 mm flame @ 4 metres
Size (W x H x D mm): 98 X 98 X 36
Weight: 85 g
Only logged in customers who have purchased this product may leave a review.
Quick Comparison
Settings
Fyreye Ultra-Violet Flame Detector (FEUV2000)

remove

Zeta Call Point Key

remove

Fyreye MKII Conventional Rate of Rise and Fixed Heat Detector

remove

KAC Conventional Indoor Manual Call Point

remove

Gent ES Optical Smoke Conventional Detector

remove

Menvier Surface Manual Callpoint C/W Backbox Optional Weatherproof (CX201, MBG914, FX201)

remove

Name
Fyreye Ultra-Violet Flame Detector (FEUV2000)

remove

Zeta Call Point Key

remove

Fyreye MKII Conventional Rate of Rise and Fixed Heat Detector

remove

KAC Conventional Indoor Manual Call Point

remove

Gent ES Optical Smoke Conventional Detector

remove

Menvier Surface Manual Callpoint C/W Backbox Optional Weatherproof (CX201, MBG914, FX201)

remove

Image
SKU
Rating
Price

£

239.20

£

1.93

£

15.31

£

13.18

£

25.98

£

14.71 –

£

52.71
Stock

In Stock

In Stock

In Stock

In Stock

In Stock

In Stock

Availability
In Stock
In Stock
In Stock
In Stock
In Stock
In Stock
Add to cart
Description

Low profile shape
The detector is solar blind and incorporates an electronic filter to eliminate unwanted alarms from naturally occurring phenomena
Fast response time
High immunity to electrical noise & RF interference

The Fyreye MKII Rate of Rise heat detectors (MKII-HR) uses a thermistor arrangement to sense a quick rise in temperature

Unique 'Plug & Play installation concept
Total 'Flex-Ability' in the choice of the operating element
Anti-Tamper facility
Enhanced aesthetics
Fully approved to the latest standards
Backward compatibility
CPD Approved

Range of detection technologies with advanced microprocessor-controlled detection.
Self-monitoring for contamination to maintain optimum sensitivity throughout the whole life.
Compatible with diode base to monitor detector removal.

High visibility status LED
Standard and weatherproof versions are available
Wide range of accessories
Heavy duty terminals
Quick and simple to install
Fast-fit clip on the front cover
A single tool for test and access

Content

Fyreye Ultra-Violet Flame Detector

The Fyreye ultra-violet flam detector is particularly suited to applications where flames can be expected to develop initially rather than smoke. This is typically due to the nature of the materials being protected for instance camera film, computer, audio & videotapes or disks. The detector is for indoor use only and should not be exposed to spurious sources of UV, such as sparks, uncovered halogen lights, lightning, etc. as these may trigger a false alarm. Due to the operational nature of flame detectors, it is generally recommended to fit just one detector per zone.

Zeta Call Point Key

Replacement Plastic Key (1) for New Zeta Manual Call Points (Black Key)

Fyreye MKII Conventional RoR & Fixed Heat Detector

The Fyreye MKII Rate of Rise heat detectors (MKII-HR) uses a thermistor arrangement to sense a quick rise in temperature and a final threshold temperature of 57°C. The detector will work with most modern fire alarm control panels and comes supplied with a locking grub screw to prevent unauthorised head removal. Each Fyreye detector requires a base.

KAC Conventional Indoor Manual Call Point

Installation efficiency, flexibility and full compliance with the latest standards are at the heart of the new MCP indoor call point range. Installation time and, ultimately, cost is of paramount importance to any fire or security installer. The MCP range directly reflects this need by providing a unique 'plug and play' concept to reduce installation time. All new MCP products utilise a special terminal block, where all initial installation cabling is terminated. This terminal block is then connected to the back of the MCP. Simple but effective, with no re-termination required and no time wasted. New standards and legislation allow break glass and resettable operating elements to be used within a manual call point. To provide you with the greatest 'flex-ability', the new MCP range can be configured as either a break glass or resettable unit by simply changing from one element to another. No other additional parts or alternative products need to be ordered. All MCP indoor call point products also help preserve the integrity of the overall system, as illegal removal of the product lid will result in the call point operating and the system going into alarm. Full compliance with the latest standards is essential, and the new MCP indoor call point range is fully approved to the latest EN54-11 standard (Compliant markings only). The MCP1A product version has a resistor and normally open, clean contact electrical options. These options are easily utilised by simply connecting the terminal block to the required connection in the back of the MCP1 product. Various resistor versions are available, with both 470W and 680W offered as standard. However, other resistor types can be provided upon request. The MCP1B product version allows for connection to 'Savwire' systems.

Gent ES Heat Conventional Detector

The ES Detect automatic detector is a non-addressable detector specifically designed for operation on conventional systems. The range includes intelligent algorithms for fire detection and a wide range of different types of detectors. The Optical Smoke Detector is designed to guarantee safe and early fire detection.

Optical smoke detector

Optical smoke detector to guarantee safe and early detection of fire.

Cooper Menvier Callpoint optional Weatherproof

This attractively designed, simple-to-install range of call points has been specifically developed to be compatible with Menvier conventional fire panels. There are two versions of call points in this range. The MBG914 can be either surface or flush mounted, and the MBG917 is weatherproof. All call points are supplied as standard with a frangible glass element and a test key for ease of maintenance. A comprehensive range of accessories is available to maximise the functionality of the call point for particular applications.
Weight
N/A
N/A
N/A
N/A
N/A
N/A
Dimensions
N/A
N/A
N/A
N/A
N/A
N/A
Additional information

| | |
| --- | --- |
| Configuration | 470 OHM & N/O, 680 OHM & N/O |
| Operating Element | Resettable, Glass |
| Mounting | Surface, Flush |